Melissa Ricks has married her fiancé Michael Macatangay.
The two tied the knot in California this past weekend, the actress' latest updates on Instagram Stories revealed.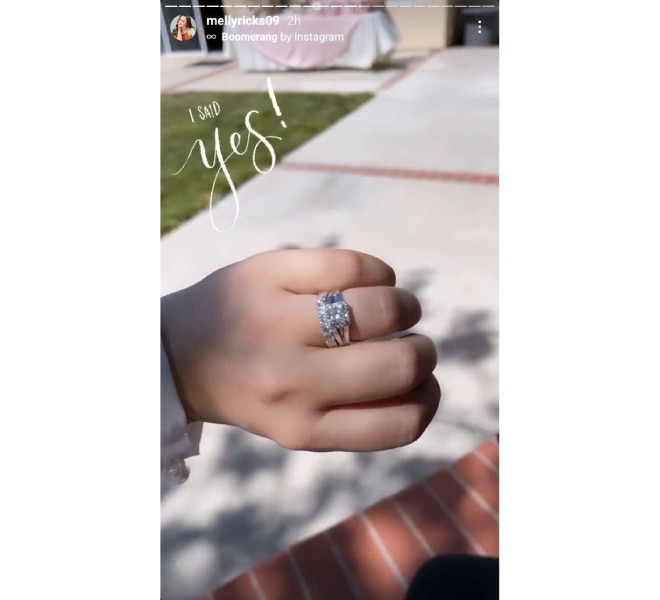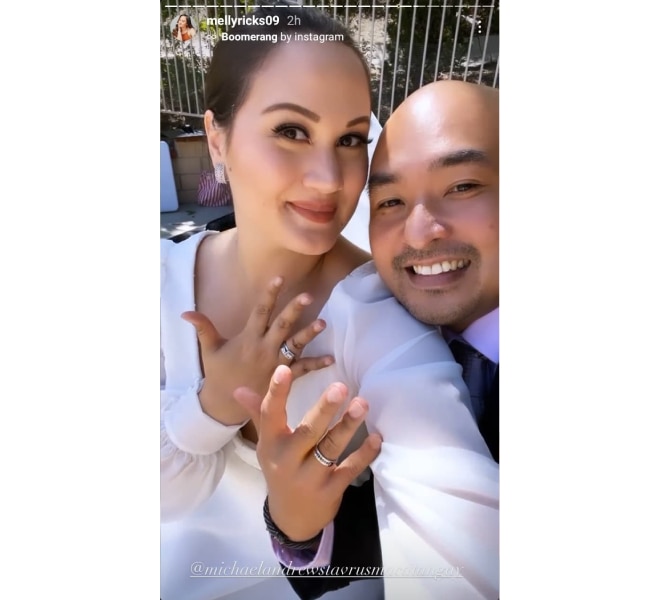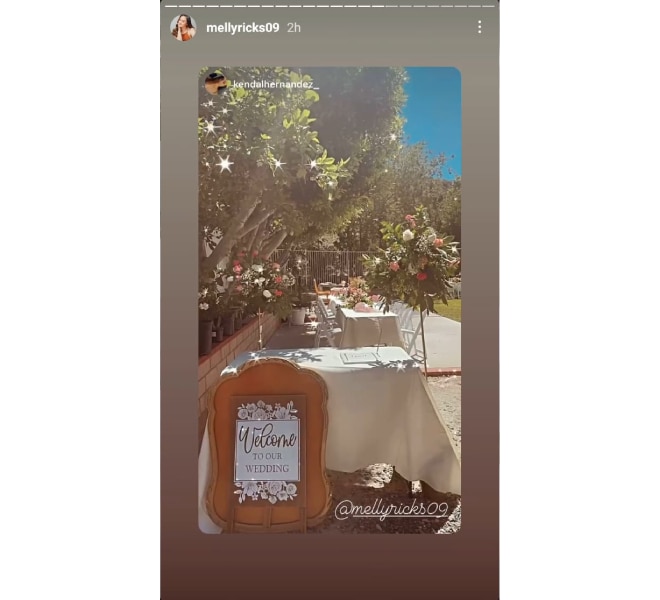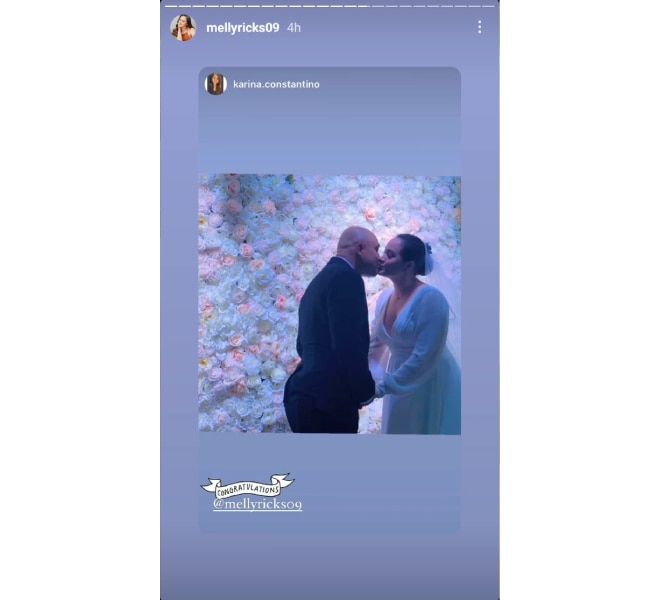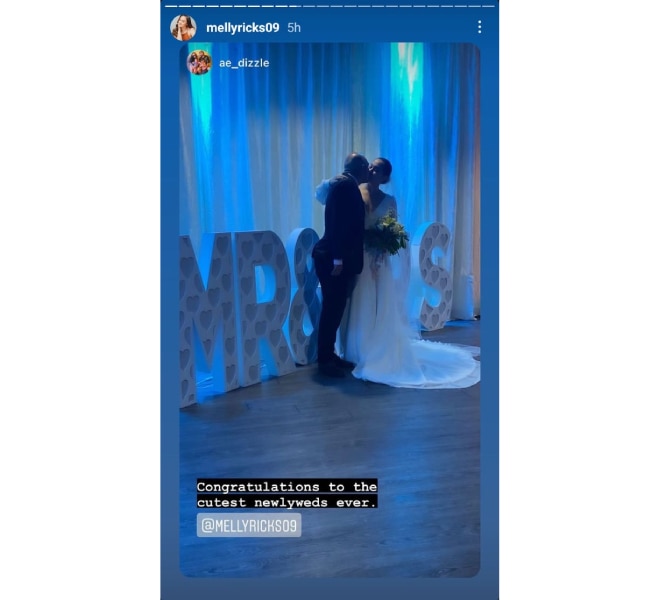 It was in August last year when Melissa got engaged to Michael, her partner of more than two years.
The intimate surprise proposal happened in Batangas where they first met and was witnessed by the couple's family and close friends..
READ: Melissa Ricks, engaged na
Melissa met Michael at Jesus the Anointed One Church in Rosario, Batangas, where the actress would go every Sunday along with her daughter Kiera.
Recounting their love story, Melissa wrote in a previous Instagram post: "'Your best days are still ahead of you.' This is what Direk Paolo Tesico, a friend from church, told me. Somehow this made me cry. I held on to that. That was 2 years ago, when I felt like everything was falling apart. I was feeling hopeless. I didn't have as much money as I did before. I was a single mom, I was alone, I didn't have work and I was scared..
"That was when I turned to God, I knew that hindi Niya ako papabayaan, hindi Niya kami ni Kiera papabayaan. He was the one I could rely on. He was my rock. It's true, rock bottom is where you rebuild your life, where God will rebuild your life. Sometimes God mixes up your plans, tests your faith. This led me to Jesus the Anointed One Church in Rosario, Batangas. Yes, that is 2 1/2 hrs away from where I live, but I made it a point to attend Sunday services there when I could, because there, somehow it felt like I was home. It felt right, I felt safe, I didn't feel judged, I felt like my worries were taken away, and I felt like I had a family there. The first time I walked into the church I said a little prayer,
'Lord, I surrender, whatever plans You have for me, I accept, if it is meant that I will raise Kiera on my own. I accept. I leave it all in Your hands.'
"As my relationship with the Lord started to grow, I learned to talk to God as if He was a friend. In a separate prayer on one of my visits, nagbaka sakali lang ako. Actually it was more like a thought, 'Lord, baka naman po may ma-meet ako dito, yung alam ang sakit, yung napagdaanan na ang lahat, yung masipag, yung mabait, mahal ako and mahal anak ko. But most of all may takot sa Diyos. Sana po may makatabi ako.' I smiled thinking as I prayed. A few months later, I walked into church, like I did every Sunday along with Kiera, and I sat in the front row... right next to Michael."
Melissa introduced Michael to her followers in November 2019.