Sarah Geronimo and Matteo Guidicelli broke ground for a new studio where they will shoot various content that fans can look forward to seeing from them in the future.
G Studios is located within the complex of a superstore in Alabang.
Family members including Matteo's mom — who marked her birthday yesterday, June 15 — as well as his brother were in attendance as seen in a number of videos shared by friends of the couple on Instagram.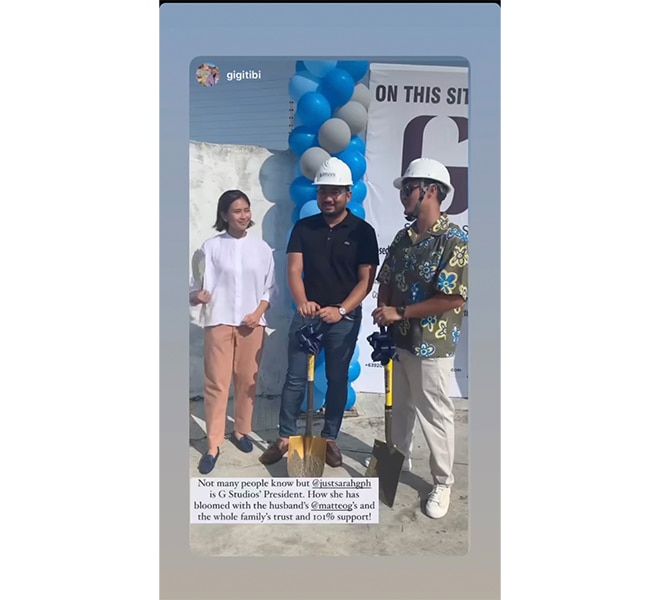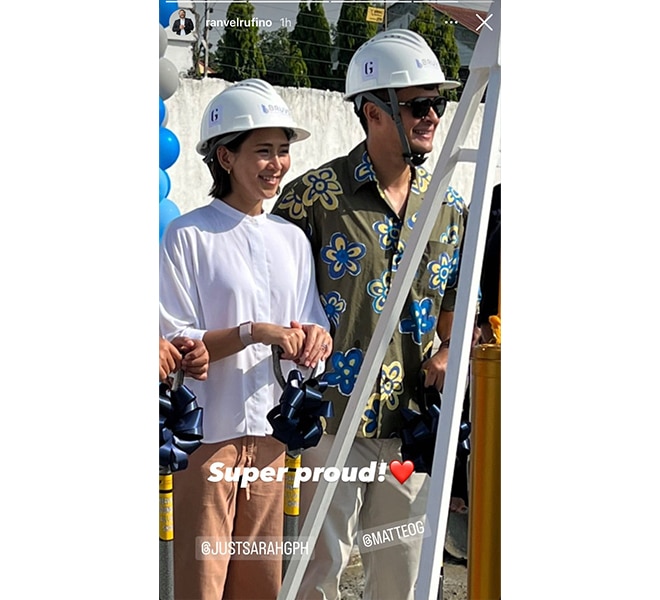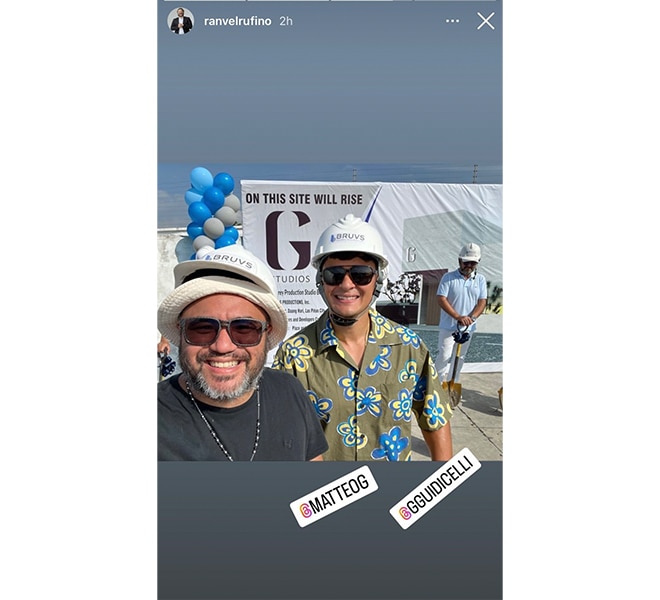 READ: Here's what Matteo Guidicelli and Sarah Geronimo did during their visit to Tanay
Matteo said he is looking forward to seeing the G Studios start its operations in March 2023.
"Maraming salamat and I look forward to next March. And to everybody supporting our project G Studio, we're finally going to have a studio to shoot in here at the South. Abangan po ninyo next year," Matteo said.
READ: Matteo Guidicelli pens heartwarming message for Sarah Geronimo on 2nd wedding anniversary
Apparently, Sarah will serve as President of G Studios once it starts operations next year.
"Not so many people know but Sarah is G Studios' President. How she has bloomed with the husband's and the whole family's trust and 101% support," wrote Gigi Tibi.
Matteo has been consistently giving fans a glimpse of their life as a married couple through his YouTube vlogs.