Janella Salvador took to social media to show her support for her partner Markus Paterson, who recently dropped his new single "Help."
The song was produced by Tarsier Records, and featured Indian musician Aman Sagar. It was released in time for Markus's 24th birthday last Friday, June 3.
As a show of support, Janella shared on Instagram Stories the Spotify link to "Help", along with her message of praise for her longtime partner.
"Have always believed in this guy's music and talent from Day 1. Here's another beautiful and honest piece that's worth many listens," the actress wrote, tagging Markus's Instagram account.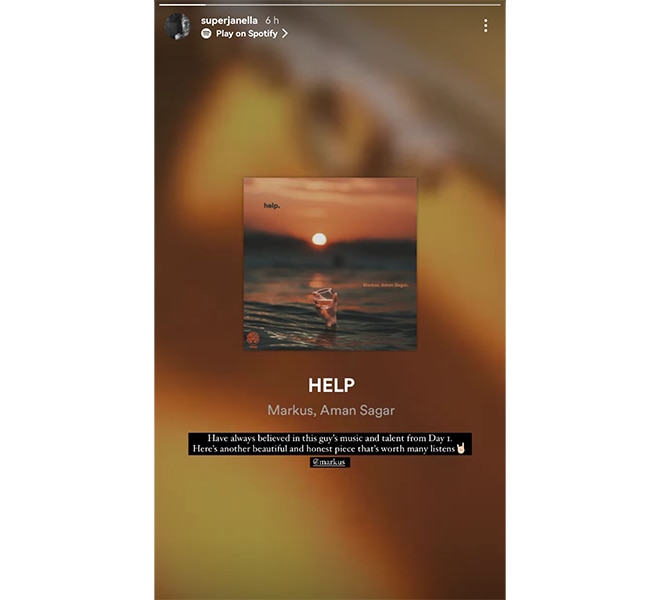 Credits: Fashion PULIS
"Help", according to Markus, is a song about owning one's vices and imperfections.
"This song is where you understand the pain and how you cope with it, and it's the journey of accepting the fact that it's okay to have a little help every now and then," he said.
The actor co-wrote the song with Aman, a fast-rising artist from India who also produced it.
"The demo that Markus sent me immediately clicked with me and a lot of ideas just flowed naturally while I was playing with it. Also the song has such an incredibly relatable message that it was really effortless producing it," Aman said.
Just last May, Markus also collaborated with his fellow actor-singer Kyle Echarri and music producer Moophs to release a song titled "Hotel Room."
Markus was last seen on television via the hit primetime series Viral Scandal.