Renowned Hollywood actor Chris Evans, specifically notable for his role as Captain America in the Marvel Cinematic Universe movies, is the newest brand ambassador of Philippine telecommunications brand Smart.
In a virtual press conference on Monday, March 8, Chris shared what made him say yes to a partnership with the local telecom company. "Well I've always liked the idea of working with a company in the Philippines. It's a great part of the world and Smart felt like a very forward-thinking company so it felt like a good fit.
READ: Chris Evans stars in PH telco brand's advocacy campaign
With the campaign "Live Smarter for a Better World," Chris encouraged people to read more. "I would say like it seems like a real platitude but I would say read more. I think that it's easy for us to think that all the issues we're going through as a country and as a world really is somehow unique to this moment when the truth is when you read history you realize that a lot of these things tend to repeat. And, you can get a lot of information to address not just what's going on but it also opens up your understanding and compassion."
More about creating a better world, Chris further said, "Just remember to be in yourself and be still every now and then. I think slowing down and being still will pay back in enormous ways."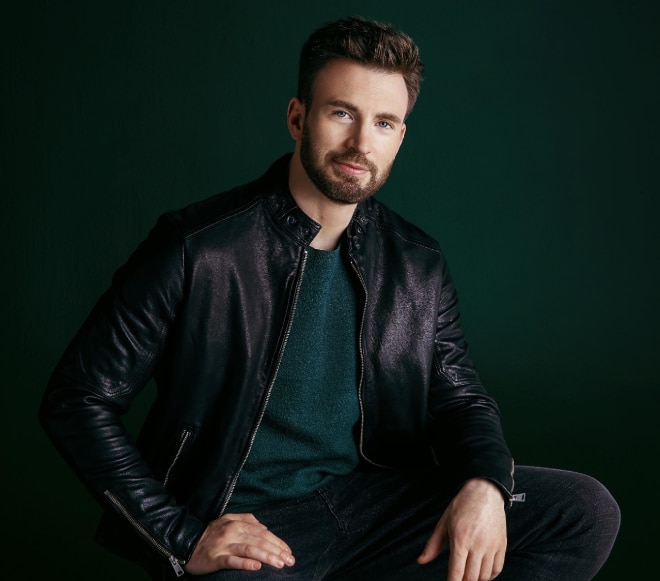 Photo credit to SMART
Meanwhile, Smart president and CEO Alfredo Panlilio talked about the possibility of having Chris come to the country in the future.
When asked if the company will be bringing the Hollywood actor to the Philippines, the chief executive said that he is most welcome to visit the country. "Yes, we would love to. Actually, when I had a conversation with him, I told him that he has open invitation to come to the Philippines, visit the islands, even bring him to Amanpulo if he wants to go to Amanpulo. But hopefully, when travel restrictions are lifted and it's safe for him to travel, he'd love to come to the country and visit us."
Chris, for his part, also expressed his excitement to visit the Philippines, "Well I would say that I can't wait to get out there. I can't wait to visit. I have heard nothing but amazing things and this partnership only makes me more excited to come and say hi."