Global streaming services Netflix is slated to release more content from Korea as they unveiled new offerings in a virtual media conference on Thursday, February 25.
First off, the highly anticipated K-zombie series Kingdom is set to release a special episode on actress Jun Ji Hyun's character Ashin in Kingdom: Ashin of The North posed for later this year. It will remembered that the second season, which premiered last year, ended with an introduction about her role.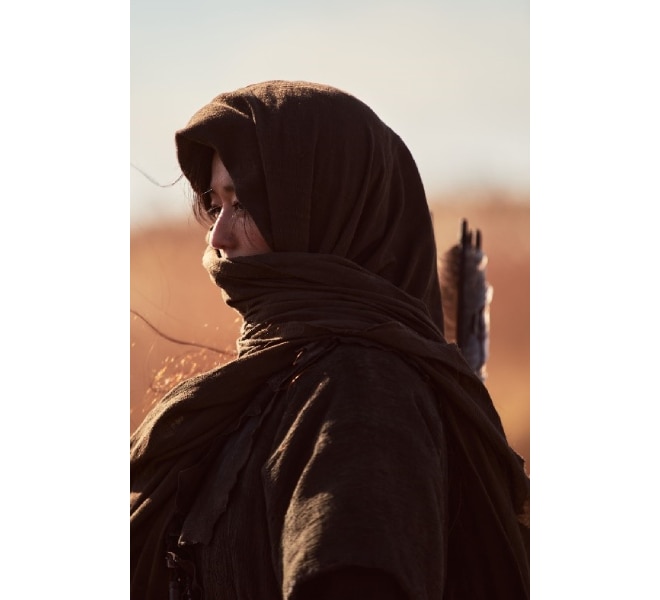 Photo credit to Netflix
Writer Eun-hee Kim said, "Actually, Ashin is one of the main characters in the Kingdom series. And I was trying to tell a story about Ashin when I realized that I had to touch on that very important mystery of the resurrection plant. But I thought it would be more apt to tackle that in a special episode, a spin-off, rather than incorporating that into the regular season. It's just to make it more interesting." She described Ashin to be the "lead and the clue to the mystery of the resurrection plant."
Another series set to come out on Netflix is The Silent Sea starring Gong Yoo, Bae Doo-na, and Lee Joon. Described as the first Korean space sci-fi thriller, producer Jung Woo-sung said, "The Silent Sea is the story set in the future, and where the Earth is completely deforested and is suffering from shortage of food and water. So the agents are dispatched to the moon and were to collect a sample, and they are actually left abandoned on the abandoned research center on the moon."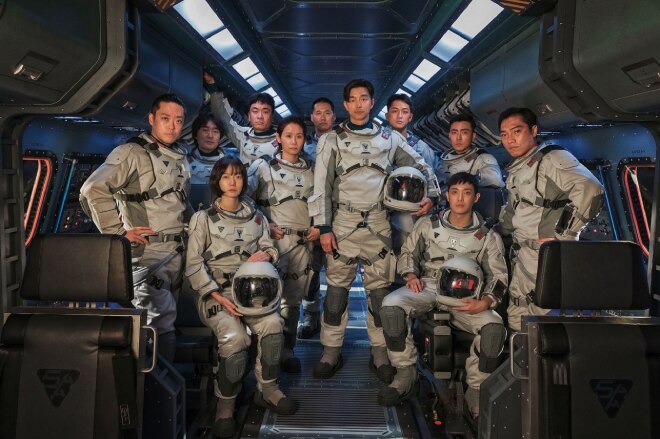 Photo credit to Netflix
Hellbound is also another promising series to be released on the streaming platform. "Hellbound is a series that features supernatural phenomena that take place as normal people unexpectedly come across these messengers from hell that condemn them to hell," said Director Yeon Sang-ho. He also praised its cast members Yoo Ah-in, Park Jeong-min, Kim Hyun-ju, Won Jin-ah, and Yang Ik-june who were all present at the virtual media conference. "I think that as I went about shooting this series, I feel like we have the most representative artists as part of our cast. And, I say that with pride because these cast members have an understanding and insight into all that is not even written on the script. And I saw that with my own eyes on the set so that was something just really fun for me; just being there to witness the wonderful and amazing performances given by these actors and actresses."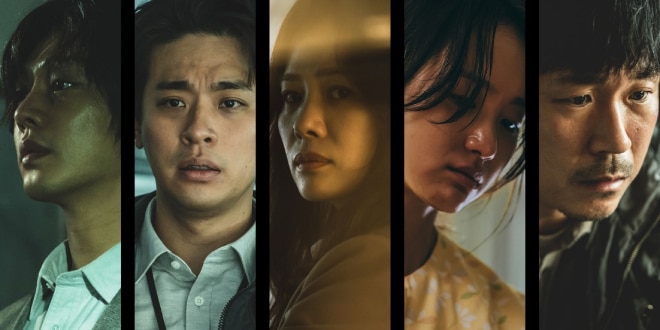 Photo credit to Netflix
Squid Game, on the other hand, is "a story about Ki-hun (portrayed by Lee Jung-jae) and Sang-woo (played by Park Hae-soo), and how they become involved in this mysterious game as they received an invitation, and everything that unfolds from there," according to its director Hwang Dong-hyuk. Said to be a classic children's game, Squid Game, in this project, puts participants in survival mode with a $40 million prize at stake.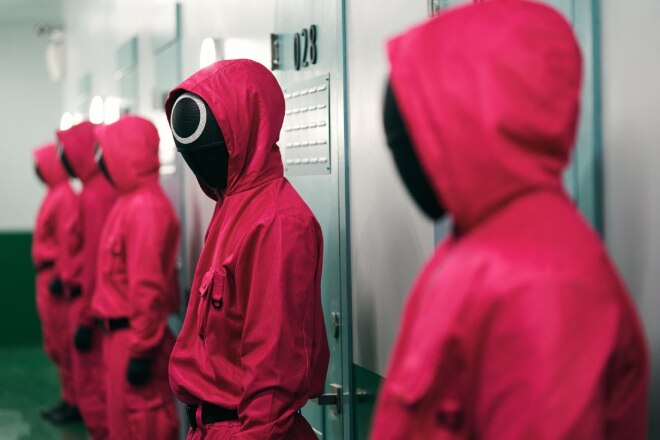 Photo credit to Netflix
Meanwhile, other Korean content set to come out include the romance series Love Alarm 2, the heartwarming Move To Heaven, the web toon-based military series D.P., revenge series My Name, K-zombie series All Of Us Are Dead, sitcom So Not Worth It, reality series Paik's Spirit, stand-up special Lee Su-geun: The Sense Coach, chase thriller film Carter, eccentric romance movie Moral Sense, and the action drama film Night in Paradise.