The Thai transwoman who has been constantly linked to Catriona Gray's ex-boyfriend Clint Bondad broke her silence to put an end to all the speculations about the real score between her and actor.
For the past couple of days, Clint has been hounded with various controversies following a series of cryptic posts on Instagram and an alleged video of him kissing a Thai transwoman circulating online, among others.
READ: Clint Bondad tops Twitter PH's trending topics following cryptic IG posts
And now, the Thai transwoman behind the alleged video — Jakkaphong "Anne" Jakrajutatip — has spoken about her involvement with Clint and revealed that the latter has been staying in her house in Thailand for nine months now.
But Anne — who serves as the CEO of a media content provider called JKN Global Media Public Company Limited — has dismissed rumors about her and Clint and said that she considers the latter as her "brother."
In a series of Instagram stories, Anne described Clint as a gentleman whom she supports in every way.
"He's a good man. Brother sister. I love the way we were. I love the gentleman with a good mindset. I love my brother Clint and my family supports him in every way but what is right must be right," she stated.
While she didn't specifically name anyone, fans think she was referring to Clint in some of her on her Instagram stories about someone who has been having behavioral problems.
In one of her posts, she wrote: "The stupid ego of a man will always destroy his life … it's true. In another post, she stated: "No one should have an effect on cyberbully."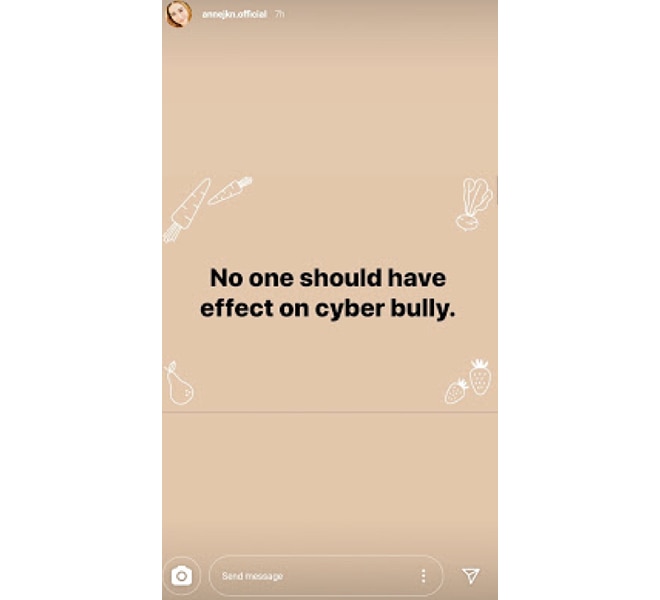 Anne said she wouldn't grant interview requests due to the issue being a private matter and asked to respect her privacy.
"I won't give out an interview. It's a private matter. Please respect. Thank you," she remarked.
Anne also took the time to respond to some of the comments in her posts including one asking her how much she paid for Clint to stay with her.
"He comes to work in Thailand and earns his own money. He's a good gentleman. And as a sister, I only take care of him on life facilities and giving biz advice," she said.

Responding to a fan who told her she's acting like a jealous girlfriend, she wrote: "If I were his girlfriend, I don't need to be jealous as he's already with me in the house for more than nine months now. Please read through all the comments. You will get it."
She added: "I'm his sister and as well the billionaire CEO with responsibility qne kindness. If someone doesn't do something right under my house, I would not tolerate it for sure. Would you? be mature. Not everything is about lust and sex. It's all about what is right for other human beings."
She also told a netizen telling her that Clint took millions from her. "He got one cent from me. Nothing like you think. He's a good man but having a problem with the issue of respecting other people. That's all. You say as if he's a hooker. Please respect."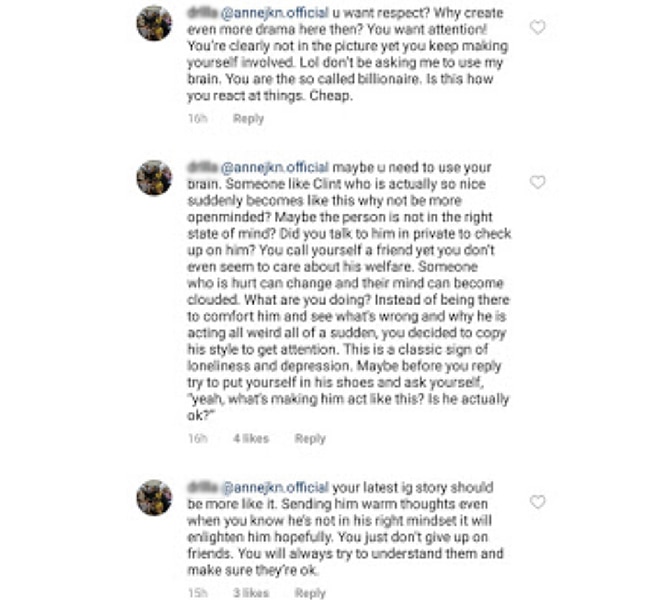 With many of them still insinuating that she and Clint are in a "secret" relationship, Anne replied: "No secret relationship. We are brother and sister since day one and I'm a she not he. Please respect."
Addressing the video of them kissing each other, she wrote: "French kiss is normal for greeting my dear. Nothing else!"
Anne also did not let slide a comment referring to Clint's private part and said: "Please respect him too!!! Thank you. I can't believe you used the word D**k???'!!!"
When told by another netizen to stop creating more drama and try to understand Clint instead, Anne replied: "You don't read or maybe you don't know how to. He is with me in my house for nine months now. I'm responsible for his action."
She went on: "He's my brother and I won't tolerate his behavior. This is my IG and I make the statement in my territory. Who are you to come in? You are not invited. Go away, freak!"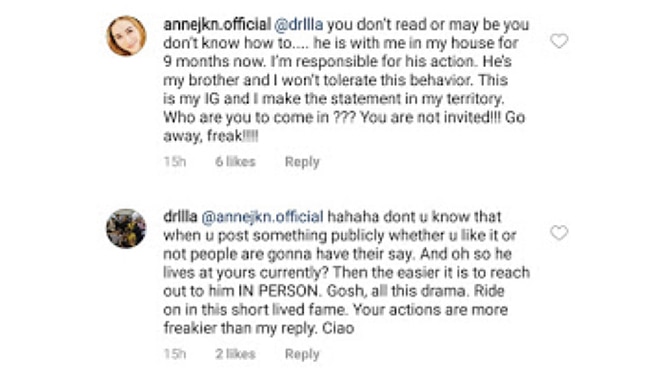 Anne also responded to a netizen who told her she's doing it for the clout and said: "Hello!!! Why are you irritated? You are a cheap female monkey who is hungry for drama. You are obviously jealous of his Thai sister who is giving him a house to stay for 9 months now."
She went on: "If you don't know me, go google before barking around here! I'm doing good for everyone as I can't stand for it. Everyone who reads the news knows me except you; which means that you don't know to read."
She continued: "I'm the CEO of the public company, the Thai billionaire who he stays with until now and also his biz mentor who can't stand on the misuse of media power. You have to tell yourself 'Stop acting as if you know everything' and you should go back to learn how to read. Education is very important to you."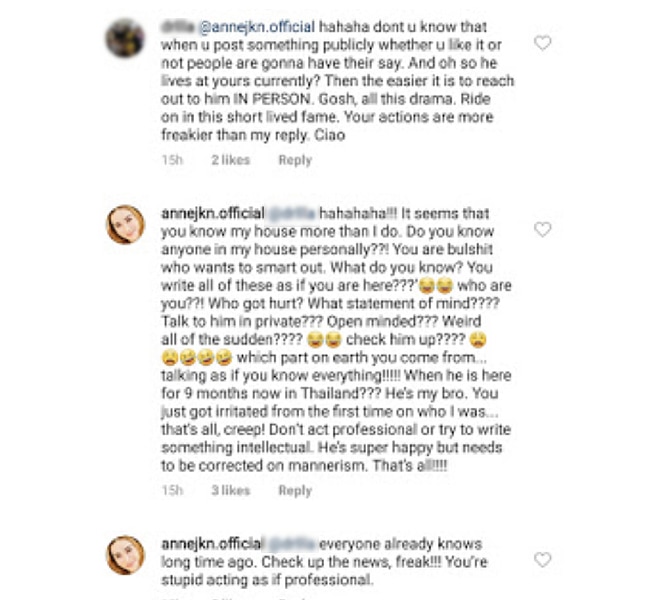 Anne, who said she has over eight million followers on Facebook, dismissed speculations that she's running around posting stuff on social media to gain more followers on Instagram for which she currently has 150,000 followers.
She stated: "I don't want more followers as I already have 8 million on my Facebook and I'm already super rich and famous in Thailand. I don't want you as my follower either. My IG place is too good for you. Go away!!' You are dirty!! I'm sick of you!!!"
Meanwhile, Anne made it clear that there are no codes to decipher in Clint's posts, telling a netizen: "There is no code. Grow up people. Don't get played."
Clint Bondad and Catriona Gray were together for six years before confirming their breakup in February 2019.