Richard Juan shared a technique he discovered recently to calm himself down amid the difficult times. In an Instagram post, he relayed that he has been using a technique called the Butterfly Hug, which he found out while watching the hit K-Drama series It's Okay to Not Be Okay.
In the show, there were moments when Gang Tae (Kim Soo Hyun) taught Mun-Young (Seo Ye Ji) the Butterfly Hug, telling her that it helps when she's feeling agitated.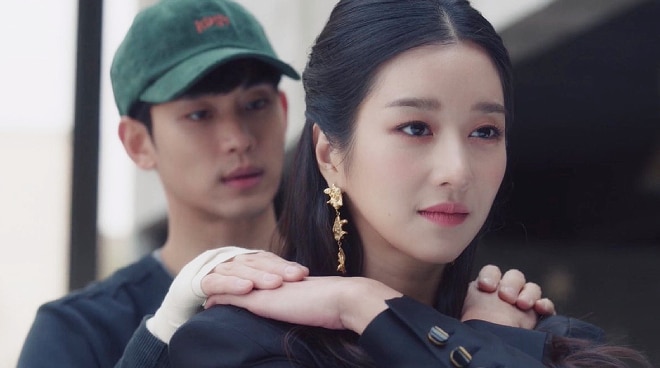 "Little did I expect this to be a small technique that I would be doing almost every day to calm myself down due to all the unpleasant things that have been stressing me out around the country… and also around the world. During these trying times, it is absolutely vital for all of us to look after ourselves. Take a step back, take a couple of deep breaths, relax. It's really okay to not be okay, I promise. #ButterflyHug," Richard posted on his Instagram page recently, demonstrating how the technique is done.
According to the actor-host, the Butterfly Hug helps ease the stress and pressure he feels because of the current circumstances.
"It's something that I realized I've been doing to myself in the last couple weeks, especially when I feel stressed out with the things that are ongoing or pressured when it comes to work. We live in a world right now where we mostly see negative news — everything just seems very toxic. I am certain that these things affect all of us in some way or another. Knowing some techniques like this would definitely help protect your mental health," Richard said in an interview with PUSH.
According to Counseling Connections (www.counselingconnectionsnm.com), the Butterfly Hug is "a type of bilateral stimulation because it crosses the midline of the body."
"The midline is the centerline of the Central Nervous System. When your extremities cross the centerline of the body, it activates that other side of the body. This causes both hemispheres [of the brain] to work together simultaneously," Counseling Connections explained.
The technique can be applied when one feels anxious or emotionally distressed.
It is done by crossing the hands and placing them on the chest. The person then taps his hands slowly and alternately left and right.
Richard has encouraged his friends to do the said technique. He is also reminding his family and friends that it's essential to take care of their mental health during this challenging year.
"I want to remind my friends, family and my followers that it's okay to not be okay during a pandemic. It's okay to take a break, it's okay to relax, it's okay to not do anything (for a day or two). We're going through something that is unprecedented, and I know no one in this how and when this will end," he said.
READ: EXCLUSIVE: Curious what it's like to work on a South Korean TV show? Richard Juan shares experience shooting with tvN
"No one knows when we'll have the vaccine, no one knows when we'll perfect the vaccine, and no one knows how long will it take for us all (including the economy) to return to its past glories. We do not know when things will be 'normal' again or if things will ever be 'normal' again. But what we can do is just adjust and work on whatever we can work on, protect whatever we can protect, and that includes our mental health," Richard added.