Jessy Mendiola set the online world abuzz on Friday, November 27, after netizens spotted a diamond ring on her finger on her Instagram Stories.
Netizens have been wondering if the actress is already engaged to boyfriend Luis Manzano.
However, Jessy did not mention anything about the ring. She was simply thanking her sponsors in her IG Stories while the ring was very visible.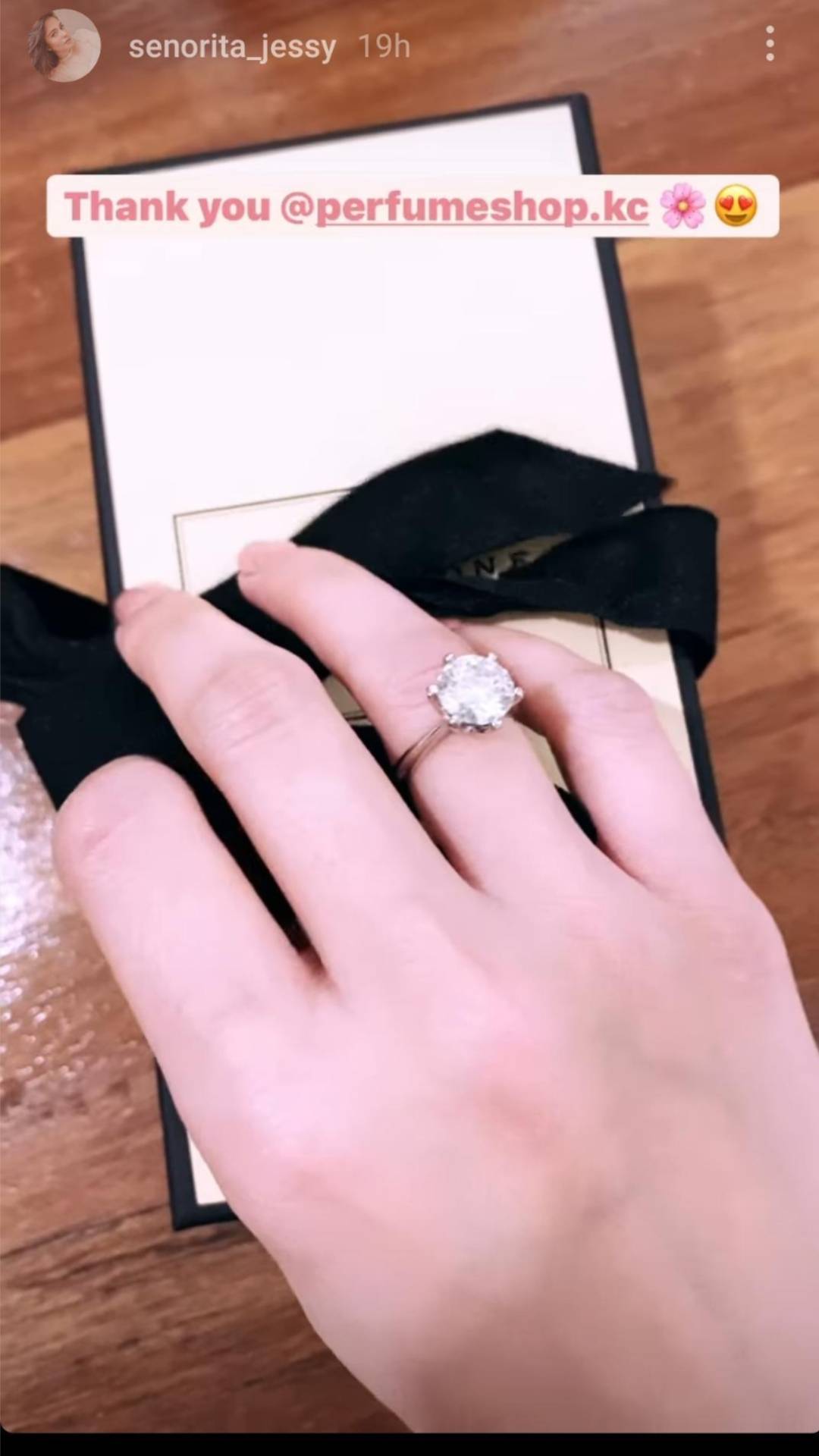 This is not the first time that engagement rumors about Jessy and Luis circulated online.
Last July, actress Vivian Velez said on her Facebook that the television host has already expressed his plan of marrying Jessy.
"Jessy Mendiola's mom, Didith is my second cousin. Last February, Luis Manzano expressed his desire to marry Jessy. You made the right choice Lucky... #couplegoals," Vivian posted.
Meanwhile, in an interview with Inquirer last February 2019, Luis remarked that he is already "sure" that Jessy is the one he would marry. However, he remarked that he needs to save for their future first before tying the knot.
READ: Jessy Mendiola, Luis Manzano mark 4th anniversary
"I am sure about her. I'm not having doubts at all. It's just that I want to provide for her and give her the life that I think she and my would-be family deserve," Luis said in the Inquirer interview.
He added, "To get married is easy, but maintaining a home isn't. I keep saying, yes, our lives will be good and comfortable for X amount of years, but what if something untoward happens? I'm just being a realist."
The couple celebrated their fourth anniversary this year.
They went public about their relationship in July 2016.