Five years since their last performance together, Broadway stars Lea Salonga and Rachelle Ann Go have reunited on stage for yet another memorable song number.
As a treat to their fans in the U.K, the two Filipina singers sang a powerful duet of Whitney and Cissy Houston's I Know Him So Well in Lea's Human Heart concert tour held at The London Palladium on Sunday.
On Instagram, Rachelle said that it was an honor to perform with Lea for the concert, citing, "What a joy to witness this and be a part of the show tonight. The QUEEN, [Lea Salonga]!"
Prior to this, the Hamilton actress shared a major fangirl moment with Lea after coming to see an earlier show with fellow stage actor Ethan Le Phong.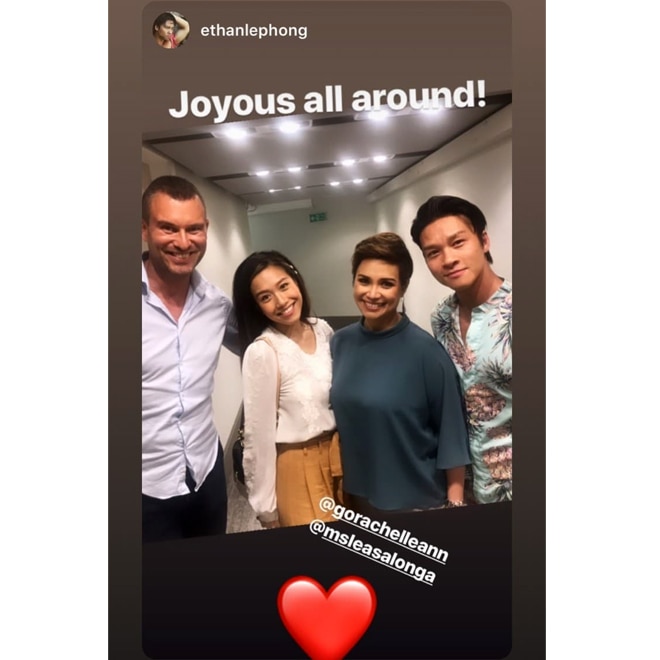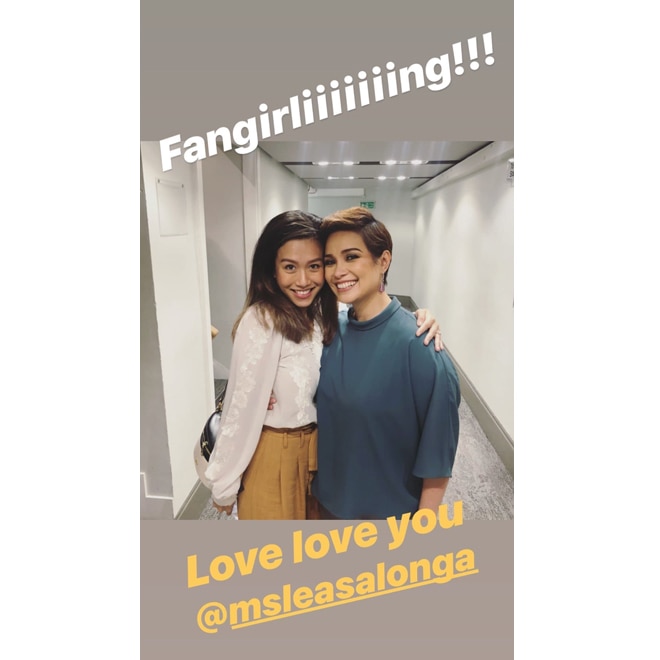 Photo credit: @ethanlephong's IG stories
It was in October 2014 when Lea and Rachelle last shared the stage to sing a duet of The Movie in My Mind in celebration of the 25th anniversary of the iconic musical Miss Saigon, where the original cast members joined forces with actors of its West End production for a show of a lifetime at the Prince Edward Theater in London.
A self-confessed huge fan of the Broadway Diva, Rachelle credits Lea as her inspiration to venture into the international arena of musical theater.
"You know her voice is just perfect. Every time you hear her sing it's just always on point. As a singer I am a perfectionist, and every time I hear her it sounds like it's recorded, it sounds like it's not live, but of course it is. And I always want to be like that, but every time I sing, it's not always perfect like that! Listening to her sing, it's like a dream," she said.
"And of course I was also inspired by all the things that she has done in theater and all the Disney songs that she's done, and she is really big in the Philippines. In fact, when I was young I was part of this Sunday musical variety show and she was one of our guests and I had to sing the song Reflections from Mulan. I was so nervous because she was sitting there listening and watching. And I remember I wasn't even hitting the right notes because I was so nervous, I was just so star struck and it was really embarrassing. But I was young back then, maybe it was 10 years ago, and after that performance I said, 'One day I'm going to sing with Lea and do better', and I got to sing with her a few years later, so it was really a dream," she added.