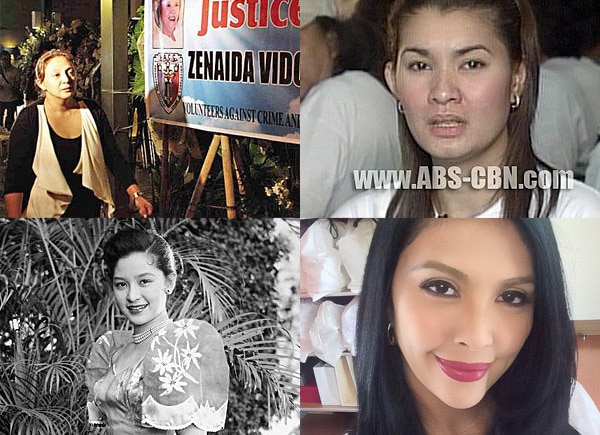 Last November 29, Teresa Hernandez Yap, the mother of Pastillas Girl Angelica Jane Yap, was shot in the head by an unknown assailant. Teresa was eating at a roadside eatery in Caloocan with one of her daughters when a man approached her and shot her. She managed to make it to the hospital before succumbing to the gunshot wound.
Relatives revealed that Teresa had been receiving death threats, perhaps in relation to her work as a barangay kagawad. As of now, police are still conducting an investigation and reviewing CCTV footage of the incident.
Sad and shocking as this incident was, this isn't the first time when a well-known personality had to face a tragic and violent loss of a loved one. Here is a list of celebrities who experienced similar tragedies.
Cherry Pie Picache
Photo credit to https://entertainment.inquirer.net/


Cherry Pie Picache's mother Zenaida Sison was fatally stabbed in her home in Quezon City on September 19, 2014, at the height of a typhoon. Cherry Pie had tried contacting her mother to no avail so she went to the house and had her driver climb over the gate to check. The body was found on the second floor of the house.
Her houseboy, Michael Flores, had broken into the house at 3 a.m., intent on robbing the 75-year-old woman of her money and her jewelry. When Sison woke up during the robbery and started shouting for help, Flores killed her using a knife from the kitchen and a piece of wood from the broken door.
Flores was eventually caught and charged with the murder of Cherry Pie's mom as well as the killing of another victim.
Rochelle Barrameda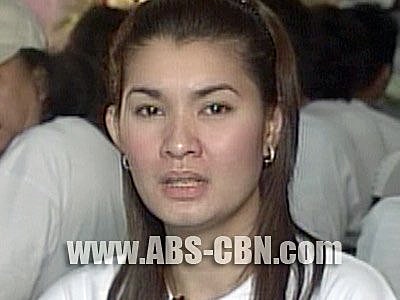 The case of Ruby Rose Barrameda Jimenez, Rochelle Barrameda's sister, is perhaps one of the most brutal murders to hit the headlines in recent years. Ruby Rose went missing on March 14, 2007 after leaving their Las Pinas home to make a deposit at the bank and to visit her two kids who were staying with her estranged husband Manuel Jimenez III.
Her sister Rochelle appeared on all the TV shows she could to plead for help in locating her sister whom she said was a battered wife. It would take two years before the family would learn what had happened to Ruby Rose.
In June 2009, a witness named Manuel Montero revealed to the police where the body could be found: in a steel drum off the shores of Navotas. Suspect-turned-witness Robert Ponce later revealed how lawyer Manuel Jimenez Jr., Ruby Rose's father-in-law, had ordered him and two other men to abduct Ruby Rose and take her to the offices of BSJ Fishing and Trading Co. in Malabon. The company was owned by Lope Jimenez, the uncle of Ruby Rose's husband.
Ponce said he was later tasked to place Ruby Rose's lifeless body in a steel drum and pour cement over it, sealing the body inside. The drum was later tossed into the waters off Navotas.
To date, the case is still pending in court with no end yet in sight for the grieving Barrameda family.
Nida Blanca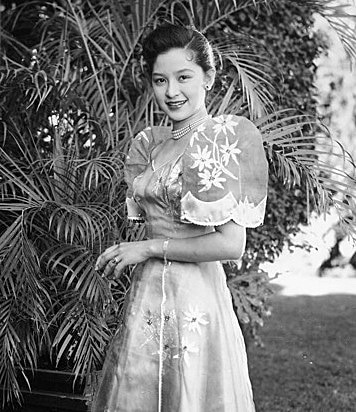 The death of Nida Blanca shocked many because it was so unexpected and so violent an end for one of the most loved celebrities of the '50s.
In 2001, Nida was found dead from 13 stab wounds to the head, neck, and torso. She was last seen leaving the Movie and Television Review and Classification Board (MTRCB) offices on the 33rd floor the day before her body was discovered inside her car parked in the Atlanta Centre building in San Juan.
The case baffled the police at first since the veteran actress had no obvious enemies. Eventually, a hitman named Philip Medel confessed to the murder. And the person who hired him? Nida's husband, former singer-actor Roger Lawrence "Rod" Strunk. Nida had supposedly written him out of her will and was planning to separate from him.
He fled to the US in 2002 on the pretense of visiting his ailing mother and successfully evaded prosecution and a few extradition attempts to bring him back to the Philippines. On July 11, 2007, Strunk apparently committed suicide by jumping off the second floor hotel balcony (at a distance of approximately 20 feet) in Tracy, California. Medel died in prison in 2010.
Pops Fernandez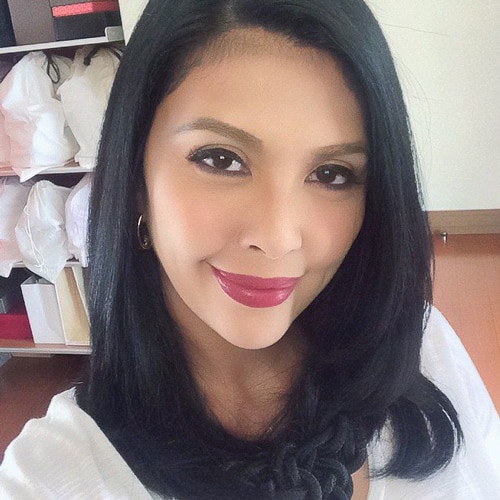 Pops Fernandez's father Eddie Fernandez had some brushes with the law prior to his death in 1982.
In 1969, he and fellow actor Berting Labra were imprisoned for murder. The actor had allegedly opened fire on a vehicle, killing businessman Renato Pangilinan. Actress Rosanna Ortiz, who was with Pangilinan in the car, became a star witness in case which sent Eddie to prison for 13 years.
After his release, Eddie tried to restart his acting career but reportedly got involved in drugs instead. He eventually died in a drug-related shootout with the National Bureau of Investigation and the Philippine National Police.