Known as an actor, singer, and founder of local independent music label Careless, James Reid always seems to have a schedule packed with showbiz commitments for himself and the talents he manages under his company. But the 29-year-old artist also plays the role of big brother well as seen by his attendance at the graduation ceremony of his half-sister Chantal Calicdan (on his mother's side) as seen in her posts last September 13.
Chantal graduated from the Lyceum of the Philippines University in Cavite with a degree in Bachelor of Science in Business Administration, Major in Marketing Management. And just like any proud older brother, James was also seen cheering and taking videos of his sister while she was going up the stage to accept her diploma. James also joined the family in a celebratory steak dinner after the ceremony.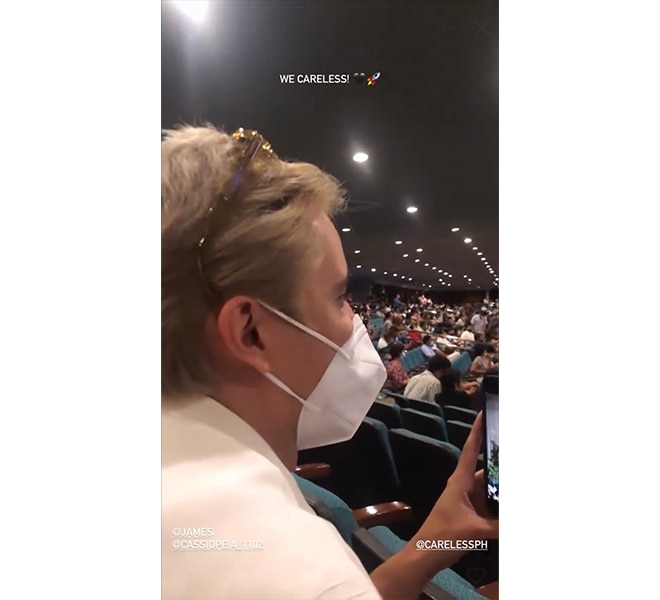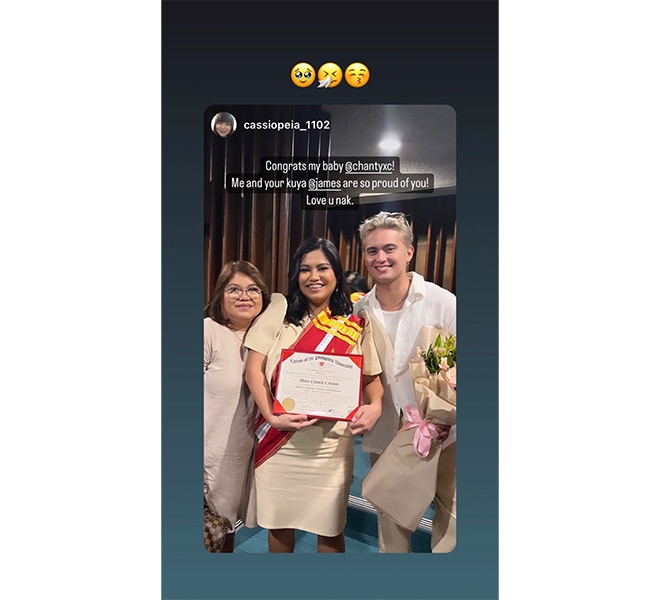 READ: James Reid on Liza Soberano making her Hollywood debut: 'This is just the beginning'
James also gets to spend time with his younger sibling ever since she joined the Careless Music family last year as a Marketing Associate intern. Their closeness can also be seen in Chantal's Instagram account whenever there are occasions like birthdays in their family. James has one half-sister from his mother's side while he has four half-brothers and two half-sisters on his father's side which includes model Lauren Reid.
READ: Liza Soberano officially joins James Reid's record label Careless Music
In one of her early posts, Chantal even shared a childhood photo with James with a caption sharing just how much her kuya James means to her.
She wrote, "#CHEERUPCHAMP You know him very well cuz he's famous, he's gwapo and hot, he's a good singer and dancer. You might also knew him cuz of the lies and issues thrown at him. The thing is he's not what you think about those issues, you might think that 'oh kapatid niya kasi siyempre pagtatakpan niya'. You are very wrong.
"Being his sibling is probably one of the things I'm grateful for, he's not just James Reid, he's my kuya, the one who fulfilled the responsibilities of my dad who left me, that one guy who cares truly for me, who never rejected me, the one who taught me how to face my fears, the guy who's full of hope and faith. Yes we're just half siblings, but as long as his blood runs through my veins he is my kuya. And I will always truly Love him for that."
READ: EXCLUSIVE: What is James Reid's advice to his sister Lauren?
In 2017, James became CEO of his own music label Careless Music Manila at the age of 26. The current roster of artists under the label include Nadine Lustre, Lisa Soberano, Issa Pressman, Lesha, Massiah, Luka, and Jolianne, among others.