Andi Eigenmann, niece of the late actress Cherie Gil, mourned over the death of one of her favorite aunts.
In a series of posts shared via her Instagram stories, Andi opened up about memories they shared, including a time when the two of them bonded together.
"The one who inspires me to always stay true to my authentic self," she wrote.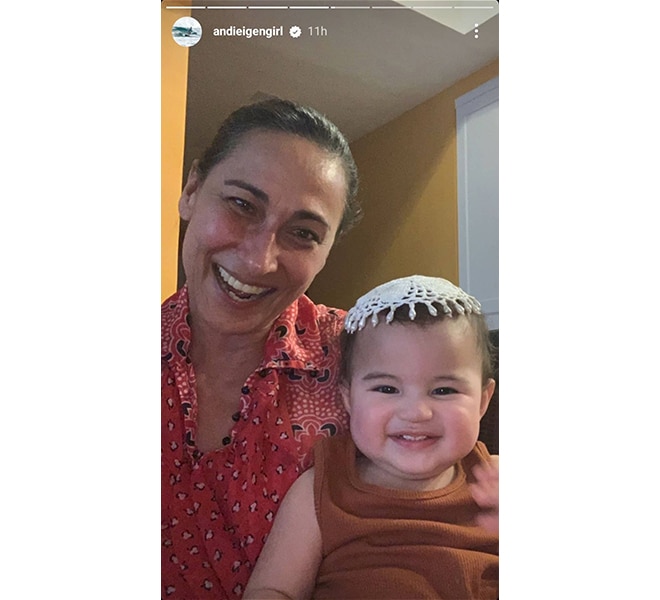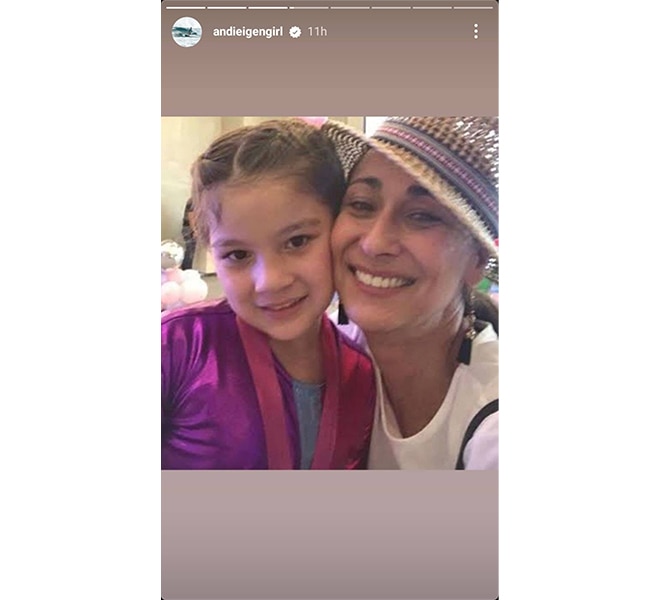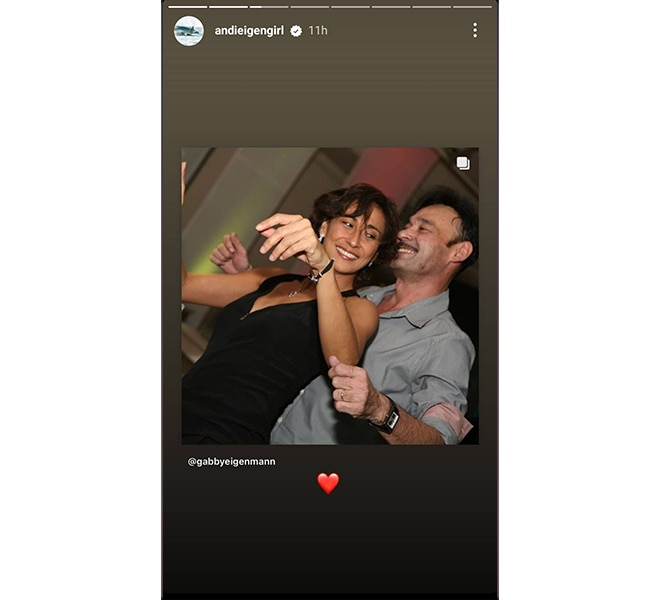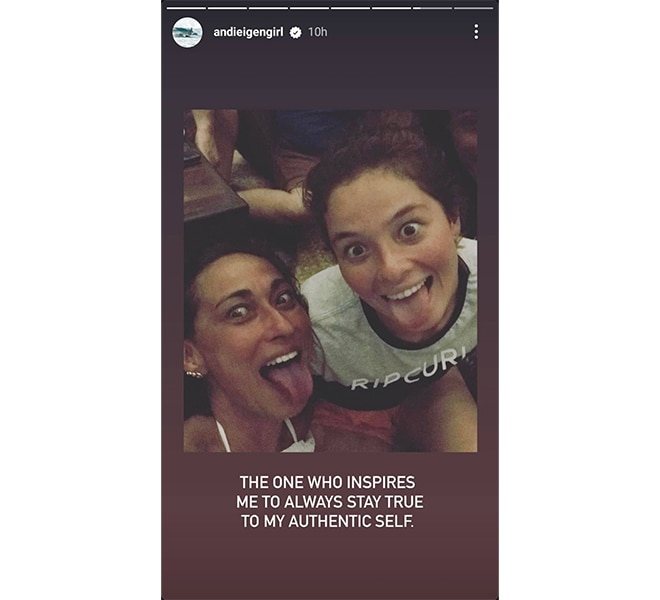 Aside from photos of her with her late aunt, Andi also shared throwback photos of Cherie with her children Ellie and Lilo when the veteran actress was still alive.
Some of the milestones that Andi achieved in life were witnessed by Cherie as the iconic star had always been there to support her niece.
When the 32-year-old actress first stepped in Siargao back in 2017, Cherie was there to explore the island with her.
"You were there in most, if not all of my life's milestones. But my favorite was being with you here during my first time on this magical island. Wouldn't have had it any other way," she shared.
Just like Andi, her brother Gabby Eigenmann also shared glimpses of their relationship with the veteran actress. The actor admitted he found it difficult to express the grief that he was feeling as Cherie was someone who had been with them ever since they were children.
He likewise posted a series of photos of Cherie and Mark Gil – the brother of Cherie who is also gone – back when they were still alive.
"Posting these pics is so hard.. you guys are together again. I love you with all my heart.. Thank you Lord for sharing them with us.. I love you TITA," Gabby wrote.
READ: Andi Eigenmann flaunts her fitness progress
Andi and Gabby are the children of Mark. The Eigenmann clan is composed of a long line of showbiz royalties who have made their own marks in both Philippine cinema and televison.
In October of last year, Cherie was diagnosed with a rare form of endometrial cancer and decided to undergo treatment for it. The veteran actress wanted to keep her condition a secret from the public, with her family supporting her wishes until her last breath.
Cherie passed away at the age of 59 last Friday, August 5.