Reese Witherspoon was ecstatic to hear that Taylor Swift wrote a song for her movie Where The Crawdads Sing. Reese is the producer of the film based on the bestselling book by Delia Owens.
"Taylor Swift writing a song for the film based on these characters was the greatest gift we that we could have received.
"We got a call from Taylor and her team to tell us she had written a song, 'Carolina,' that incorporates so many of the haunting elements of the movie. I've gotten to talk with her a couple of times about what inspired the song and how she wrote it. Obviously, she's a beautiful songwriter who understands so much about folk and country music, and it's her appreciation of those genres that made the song so perfect for this film. And who doesn't love a gorgeous, haunting Taylor Swift song?"
Speaking about how she ended up writing a song for the movie, Taylor explained, "Where The Crawdads Sing is a book I got absolutely lost in when I read it years ago… As soon as I heard there was a film in the works starring the incredible Daisy Edgar-Jones and produced by the brilliant Reese Witherspoon, I knew I wanted to be a part of it from the musical side. I wrote the song 'Carolina' alone and asked my friend Aaron Dessner to produce it. I wanted to create something haunting and ethereal to match this mesmerizing story."
READ: Taylor Swift shares details about the creation of her new song 'Carolina'
"About a year and half ago I wrote a song about an incredible story, the story of a girl who always lived on the outside, looking in. Figuratively and literally," said Taylor of "Carolina". "The juxtaposition of her loneliness and independence. Her longing and her stillness. Her curiosity and fear, all tangled up. Her persisting gentleness… and the world's betrayal of it."
Where the Crawdads Sing is a mystery-drama about an abandoned girl named Kya who raises herself to adulthood in the dangerous marshlands of North Carolina. Known as the "Marsh Girl" of Barkley Cove, Kya finally opens up to the world beyond the marshlands when she meets two young men from town.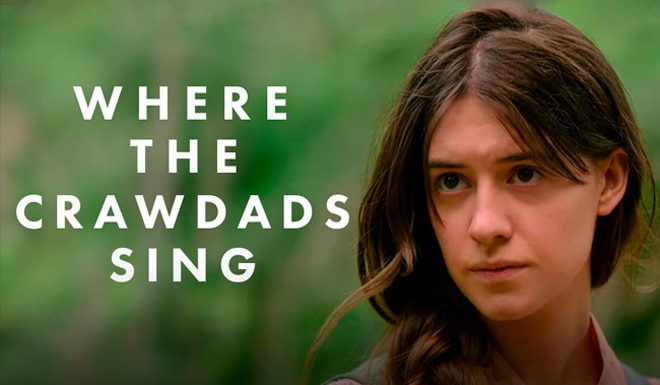 Photo Credit: Columbia Pictures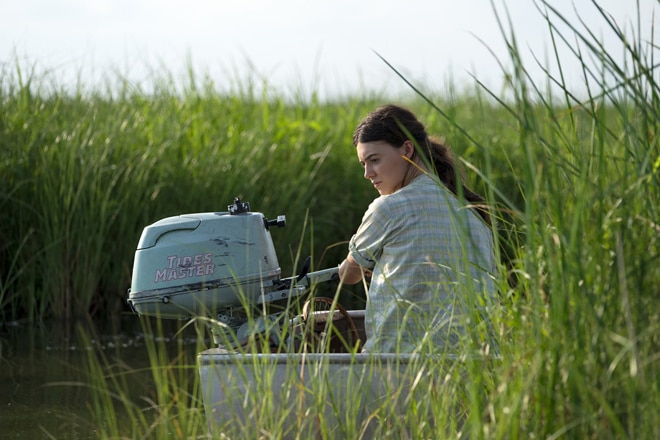 Photo Credit: Columbia Pictures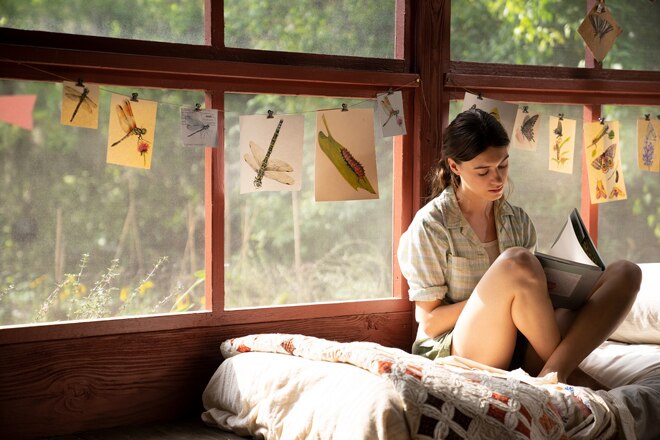 Photo Credit: Columbia Pictures
When one of the young men is found dead, Kya, being an outsider, becomes the town's prime suspect. But there is more to the case than what it seems and there are many secrets yet to be revealed.
Watch the lyric video here:
Where the Crawdads Sing stars Daisy Edgar-Jones, Taylor John Smith, Harris Dickinson, Michael Hyatt, Sterling Macer, Jr., and David Strathairn. Directed by Olivia Newman and produced by Reese Witherspoon and Lauren Neustadter, the movie premieres in the Philippines on September 14.