After starting her vlogging career after leaving the Pinoy Big Brother house as part of the reality show's seventh season in 2017, Baninay Bautista continues to entertain her fans who first knew her as the "Bibang Bentang-Guena ng Batangas" in PBB through her YouTube channel which currently has over 1.8M subscribers. This month, the 26-year-old content creator and her boyfriend and fellow vlogger Bont Bryan Oropel went on European vacation which started off in the country of Greece.
READ: Baninay Bautista gets emotional as she reveals breakup with boyfriend
Last August 23, Baninay shared a sweet moment as she crossed another country off her travel wish list this year. She wrote, "With boyfriend and fellow YouTuber Bont Bryan Oropel memorable kiss at my dream place." In another post, Baninay marveled at the beautiful sights in Santorini by writing the caption, "instagrammable place everywhere.. grabe ka Santorini ."
READ: Former 'PBB' housemate Baninay Bautista, BF test positive for COVID-19
On his account, Baninay's boyfriend also shared photos of his vacation with his "future wife." The couple had been dating for two years before breaking up and then quickly reconciling last year.
WATCH: Baninay Bautista's first vlog with boyfriend Bont Bryan Oropel
After their stay in Santorini, the couple headed to their next destination in Rome where one of their first stops in the city was a gelateria before seeing the Vatican.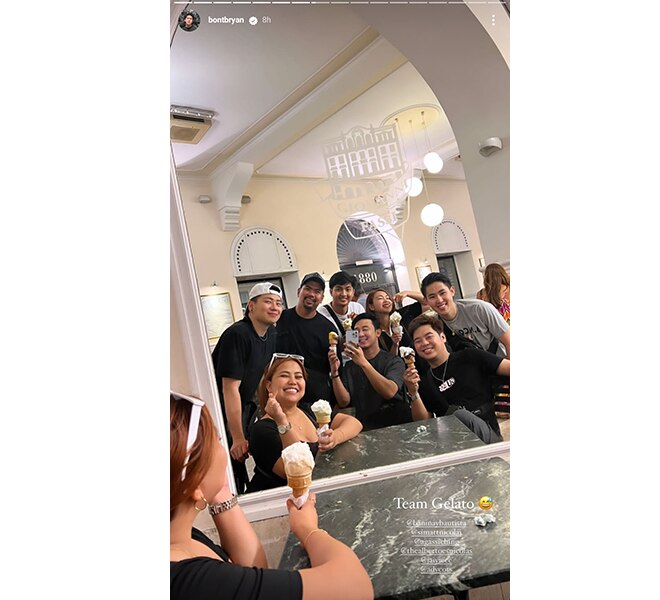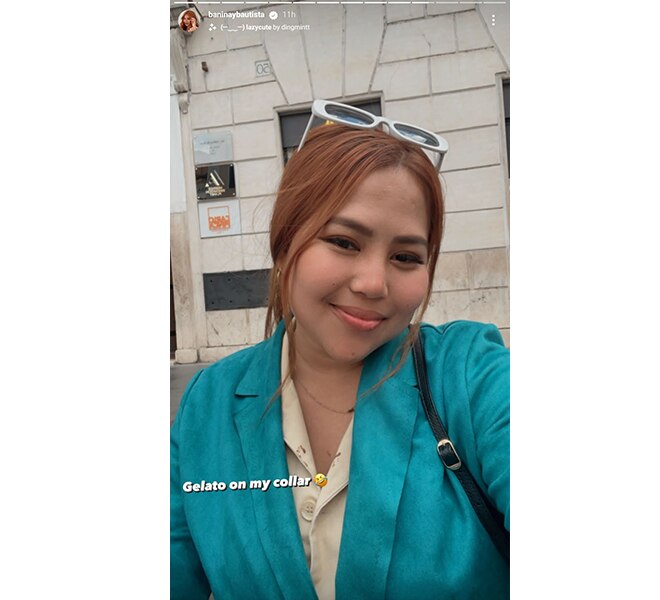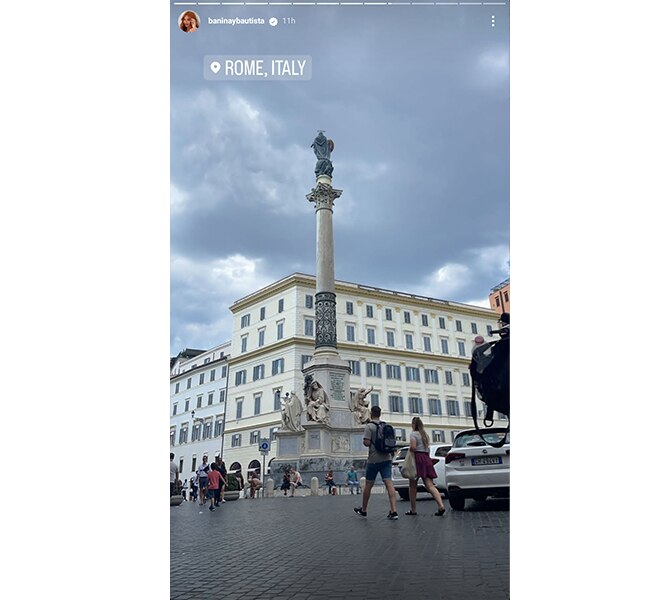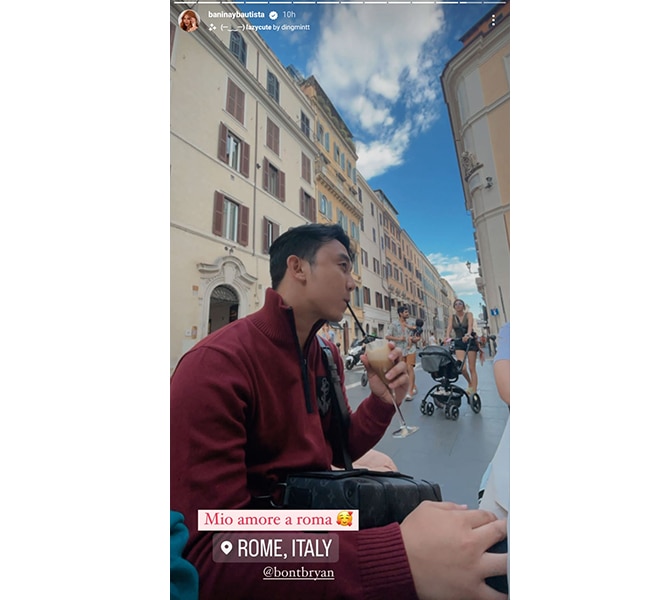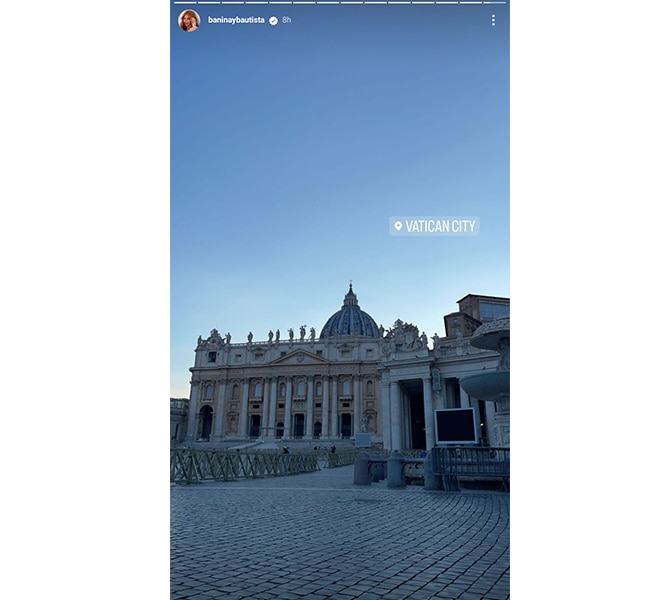 Baninay was a housemate on Pinoy Big Brother: Lucky 7 season along with batch mate Wil Dasovich who was the one who encouraged her to start her own vlog after being evicted from the PBB house in 2017.