Almost a year since he transferred networks, TV host and former politician Kim Atienza said he is forever grateful to have been a longtime Kapamilya.
"Kuya Kim will not be Kuya Kim if not because of ABS-CBN. I've nothing but gratitude for the 18 years that I spent in ABS-CBN because people would not know Kuya Kim if not for ABS-CBN. So whatever I am now, I thank ABS-CBN for it. Thank you for entrusting me and thank you for giving this work during my time," he shared during his launch as the newest celebrity ambassador for Watsons Vitamin B Complex at the Switch and Save presscon held earlier this month.
READ: Kim Atienza shows full support on daughter's mental health journey
A dedicated triathlete, Kim said being an Watsons advocate for better health is close to his heart.
"Aside from being an endorser, it's also an advocacy for me to be able to push cheaper medicine to people who cannot afford expensive medicine. We have to switch and save.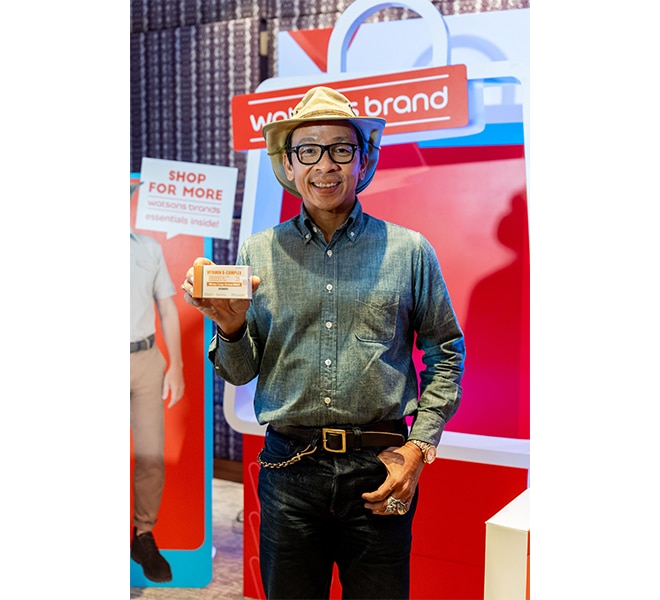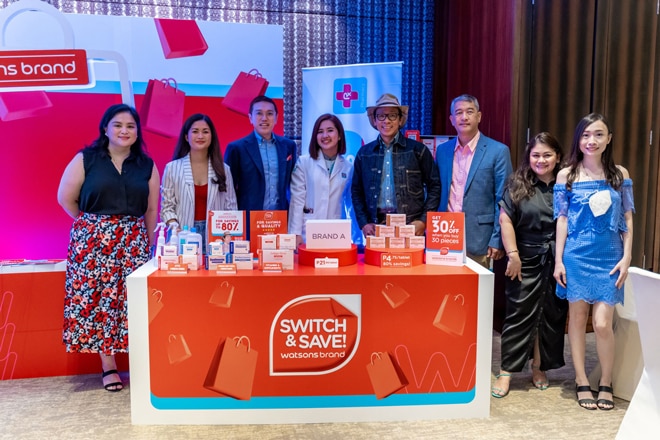 "When I became middle aged, I'm already 55, I believe in taking our vitamins from the food that we eat but only up to a certain extent. At a certain age kasi, no matter how nutritious the food you eat, you still need to supplement eh. Especially at 55.
"And one important vitamin is vitamin B-complex because it's taken from animal protein. It's highly recommended for middle aged people to take vitamin B-complex. I take my vitamins and supplements every day, especially Vitamin B Complex. With this partnership, I want to tell people that it does not cost a lot to be healthy. Anyone can Switch and Save to Watsons Vitamin B Complex, which is of high quality and affordable," he explained.
READ: Kim Atienza recovers from COVID-19
Despite the limitations on working out during the past three years, Kuya Kim revealed what he has learned throughout the pandemic.
"It made me put more value on the important things in life which is God, family, health. More than others. The others are a bonus. I'm still into cycling, I'm still into sports and my other hobbies. But the most important thing is God, family, and then health. Health is wealth and health does not need to be complicated. Kasi nung pandemic nawala ang gym eh (laughs).Nagsara ang gym. Walang makapag-gym. Bawal pa lumabas.
"So natuto ang tao ng mag workouts using body weights and jumping rope. I'm blessed to be endorsing also a treadmill so instead of running outside I was running inside. I was running for one or two hours on a treadmill and then I have a stationary bike also. So people learned to exercise indoors because of the pandemic. But more than that, they realized that exercise is important not only for physical health but also for mental health. When we are all locked in, halos ma-depress tayo. Walang exercise eh. Lalo na kung sa condo ka nakatira. Mababaliw ka talaga," he admitted.
Aside from his continuous workouts, the busy TV personality is also gearing up to run a marathon in France next month if his schedule permits.
"Na-miss ko pero I'm still doing my biking and running indoors. Na-miss ko ang karera and then ngayon na triathlons are back, I'm looking forward to joining races again but I got so excited kasi I moved channels to GMA 7 and then the entrusted me with three daily live shows. So it's eating up a lot of my time. But in terms of hierarchy, of course naman i-prioritize ko yung work. To be given such a break at 55 years old, parang hindi na nangyayari ito sa edad ko (laughs). So I'm focusing on that now," he said.