Singer, actor, and Careless Music founder James Reid was spotted at the offices of South Korean entertainment agency Starship Entertainment on Monday, July 4.
Starship Entertainment is the agency who manages Korean acts like Monsta X, IVE, and WJSN.
James visited the agency alongside Liza Soberano and Careless Music CEO Jeffrey Oh.
"Careless Music and @officialstarship!" James's record label teased via Instagram Story, posting a group photo of the Careless Music and Starship Entertainment teams. Further details about the said partnership are yet to be disclosed as of this writing.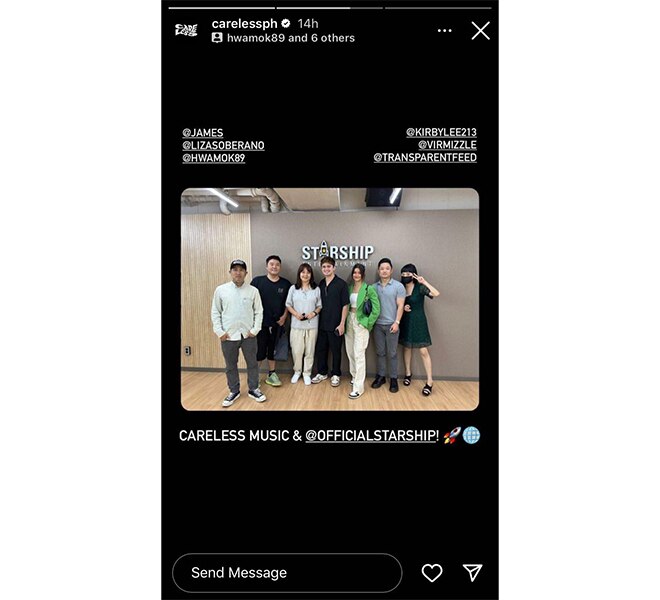 Meanwhile, Mark Mariano of Aria Group International shared a photo on his Instagram Story revealing that James met with GOT7's Bambam in South Korea.
"Let's go in!" Mark posted on his Instagram page @porksterr.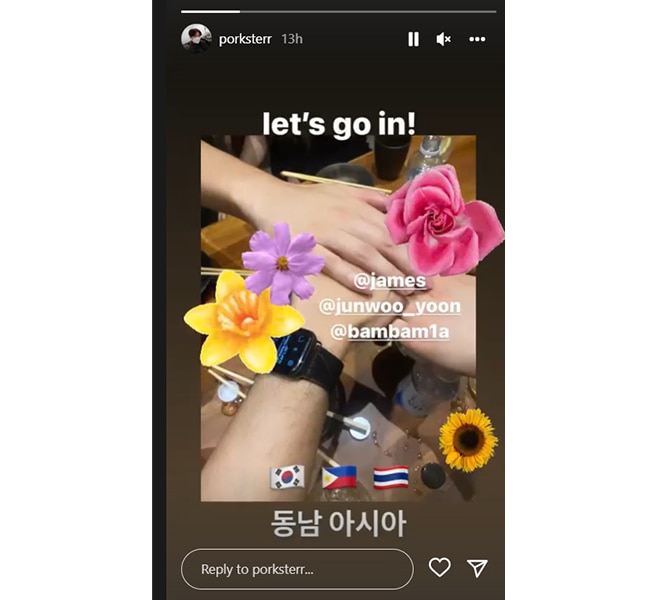 Following the posts, James became a trending topic on social media. A lot of fans have been guessing that James might be doing another international collaboration soon.
"James Reid was really out there proving to everyone his talent. I'm not surprised at all when he had a collab with an international artist because he's very passionate about everything he does. I'm sooo happy for him. He deserves every good thing in the world," one Twitter user posted.
"James Reid is trending under Kpop topic James Reid sunbaenim supremacy," one netizen wrote.
"If BamBam x James Reid collaboration really happens, it's gonna be powerful for sure!" another netizen posted.
Back in March 2022, James released his collaboration with GOT7's Jay B and rapper OZI for the remix of this single "Hello."
READ: James Reid reveals collaboration with GOT7's Jay B and rapper ØZI
"I was really grateful to be on a track with the two of them, who have really been killing it in their respective countries. It's a huge opportunity for me," James told NME in a March interview on his collaboration with the two international acts.
James is currently signed with US-based management label Transparent Arts. He joined the label in October 2020.