Amid fresh speculation surrounding their marriage, Tom Rodriguez appears to have unfollowed his wife Carla Abellana on Instagram anew.
This was the first thing fans of the actor noticed when he finally returned from his social media hiatus last Wednesday, June 1. Tom deactivated his Instagram page back in March, after rumors of his supposed separation from Carla first circulated online.
The actress, meanwhile, appears to be still following her husband on the app as of this Friday morning, June 3.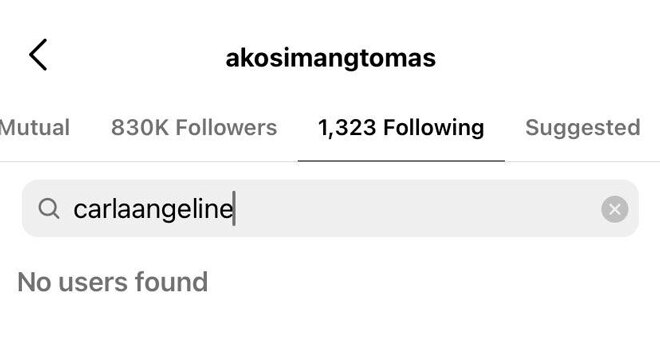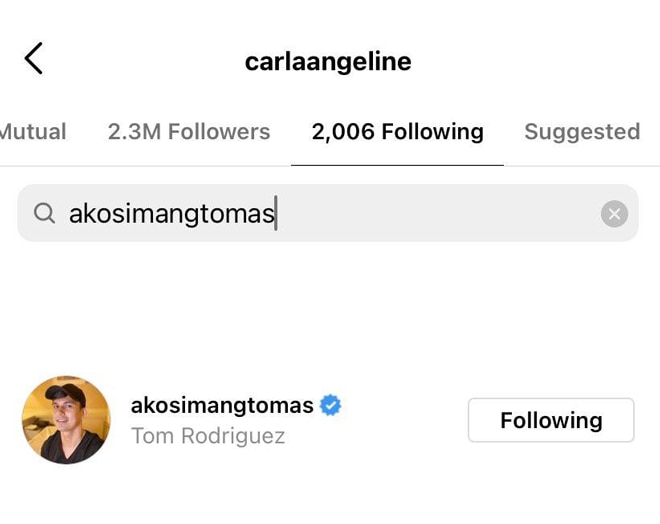 In addition to removing his wife from his following list, Tom also took to Instagram Stories to share a cryptic post that had many of his followers speculating. It was a stock image of hands breaking the chains of their shackles.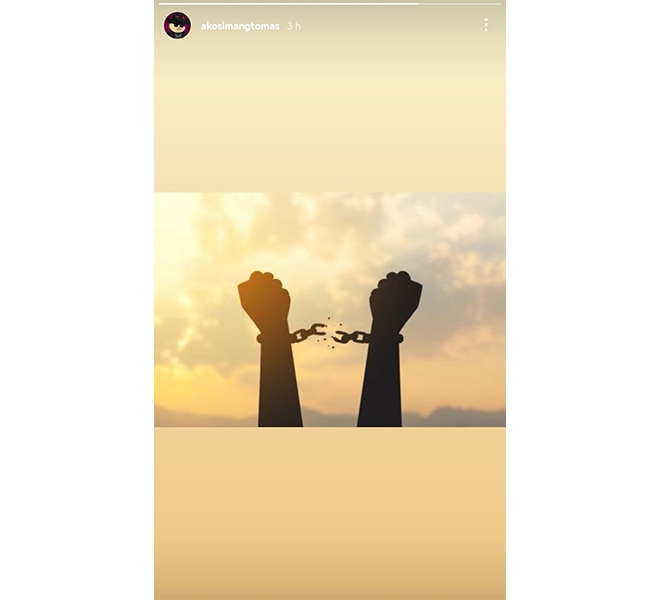 Tom and Carla have become the subject of rumors anew, after veteran columnist Cristy Fermin claimed in her YouTube vlog last May that Carla has been preparing to file for an annulment while her husband is in the United States. However, neither the actress nor Tom has responded to these claims as of this writing.
The celebrity couple tied the knot in October last year, after being together for almost eight years. They first sparked rumors of a breakup last February, after it was reported that they briefly unfollowed each other on Instagram.
A beauty queen-actress, Kelley Day, had been tagged as a third party in their supposed breakup, but the former vehemently denied the speculations, saying never had any romantic involvement with Tom, nor is she pregnant with the actor's child.
READ: Kelley Day denies pregnancy, involvement in rumored Tom Rodriguez-Carla Abellana split
Meanwhile, Carla's father, veteran actor PJ Abellana, had claimed in a past interview that a "one-night stand" may have caused the alleged falling-out between his daughter and Tom. He, however, later retracted his statement after speaking to his son-in-law about the issue.
"Wala pong natuloy na one-night stand according to Tom's side. 'Yun po ang scenario sa issue roon sa one-night stand," said PJ. "When he came over to talk to me and explain his side, he would cry along with his explanations and everything and he keeps on saying na, he wants his wife back."
"He wants Carla back. [He] loves Carla very much that's why they settled down," he added.