After retiring from showbiz seven years ago, former MYX VJ Nikki Gil has always been open about having no regrets regarding her decision to step away from the limelight and focus on her family which includes her non-showbiz husband BJ Albert and their two kids.
READ: EXCLUSIVE: Nikki Gil says no regrets leaving showbiz: 'I'm happy with my quiet life'
Having given birth last year to her first daughter Maddie, Nikki's latest update on her family last June 24 is from the US where she is currently on vacation with them as they enjoyed their first day at one of the most popular tourist spots in the US. Nikki posted photos from the first day of their vacation at Walt Disney World which is also known as the Magic Kingdom and is considered the most visited amusement park in the United States and the most popular one out of all the Disneyland parks.
In her Instagram Stories, Nikki shared a short video clip of herself and her family enjoying the It's A Small World ride which is one of Disney World's most iconic attractions.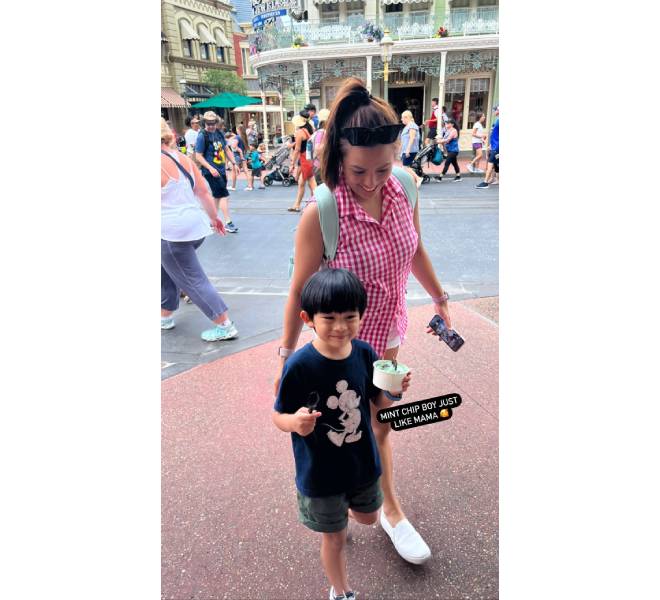 LOOK: Nikki Gil celebrates 4th birthday of son Finn
Nikki retired from showbiz after marrying businessman BJ Albert in 2015. They first went out in 2013 and officially became a couple in 2014. Later that year they got engaged and got married in a beautiful ceremony at the Sta. Elena Golf Country Club in Laguna in November 2015. The couple have two children, four-year-old son Finn and their daughter Madeline Elle who turns one year old this November.