Seasoned actress Claudine Barretto took to social media to celebrate the birthday of her youngest daughter, Quia Aryanna.
On Instagram on Sunday, June 12, Claudine shared her touching birthday message for her daughter, who turned 7 years old.
"To my Dearest Quia Aryanna, Happy happy birthday my baby. you are God's gift to mommy. I luv you're being so caring & loving towards you're brothers & Ate. you are my life anak. I luv u & will always be here for you," the actress wrote.
Claudine's eldest daughter Sabina also wished her sister a happy birthday via Instagram Stories.
"Happy 7th Birthday to my only little sister, Quia! My little dancer and the one that loves to sing a lot in my room. Promise Ate that you will grow up to be a kind, loving, caring to everyone around you. Always stay passionate in whatever you do. Keep reaching your dreams! I love you so much," said Sabina.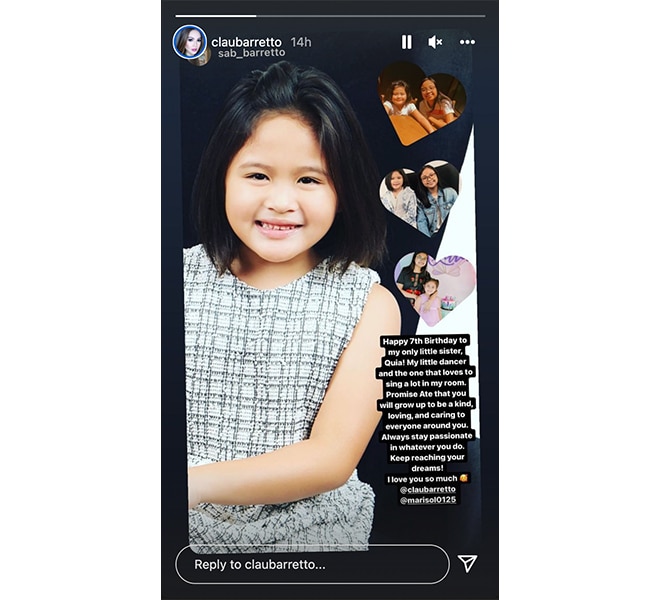 Both Quia, 7, and Sabina, 17, are adopted children of Claudine.
Aside from the two, the actress also has two sons — Santino and Noah.
Santino, 14, is Claudine's biological child with her estranged husband, actor Raymart Santiago. Meanwhile, Noah is also adopted.