Ever since they flew back to the country last month, jet setting couple Pia Wurtzbach and Jeremy Jauncey have been busy with a schedule packed with different commitments in and outside showbiz. Jeremy was initially rumored to be in the country to become a judge for the Miss Universe Philippines pageant. But the American businessman started off his trip as a guest speaker at the recent World Travel and Tourism Global Summit while Pia launched her new business Pia's Kitchen and attended to various showbiz commitments.
READ: Jeremy Jauncey reacts to engagement rumor with Pia Wurtzbach: 'She is an amazing partner'
Last May 4, the couple finally found time for some rest and relaxation after flying to the exclusive island resort of Amanpulo in Palawan. On his Instagram account, Jeremy shared, "Back to back meetings, conferences, dinners, events and a few big talks for both of us….now it's time to relax and celebrate @amanpulo #amanpulo."
As it was Pia's first time in Amanpulo, Jeremy revealed he has always wanted to show this side of the country to his girlfriend of two years. In one of his Instagram Stories, he shared, "So I've been wanting to bring Pia here since we first got together. She's never visited Amanpulo and I really think it's one of the most beautiful places anywhere in the world. When you get weather like what we're getting now, there really is nothing like this anywhere on earth."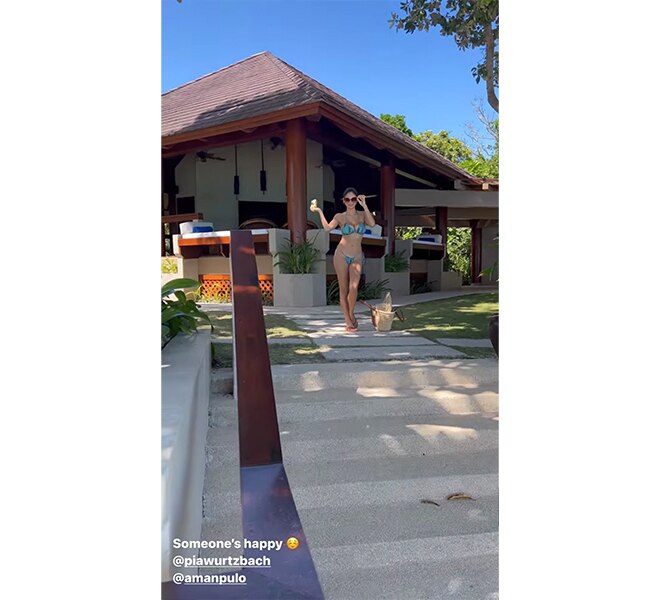 Before their trip to Palawan, the couple flew to Albay with WWF Philippines to help their #BigayTibay campaign which aims to raise ₱21M to build 27 steel fiberglass boats as an effort to produce new, stronger, and more resilient boats that can withstand rougher waves for fishermen who lost their means for livelihood due to typhoons. The couple first went public with their relationship in June 2020.