Bela Padilla received heartwarming birthday greetings from her loved ones as she turned 31 this Tuesday, May 3.
On Instagram, some of her closest friends in showbiz like Angelica Panganiban, Sarah Lahbati, and Dani Barretto, wished the actress a happy birthday.
"It's a special day momsy! It's your special day," wrote Angelica, as she shared an old picture of herself and Bela.
"Kahit sumaya tayo nung gabing ito, 'wag na sana maulit ang nakakabaliw na kabanatang ito ng buhay natin. Para sa tuloy tuloy lang na happiness, love, & light. HAPPY BIRTHDAY."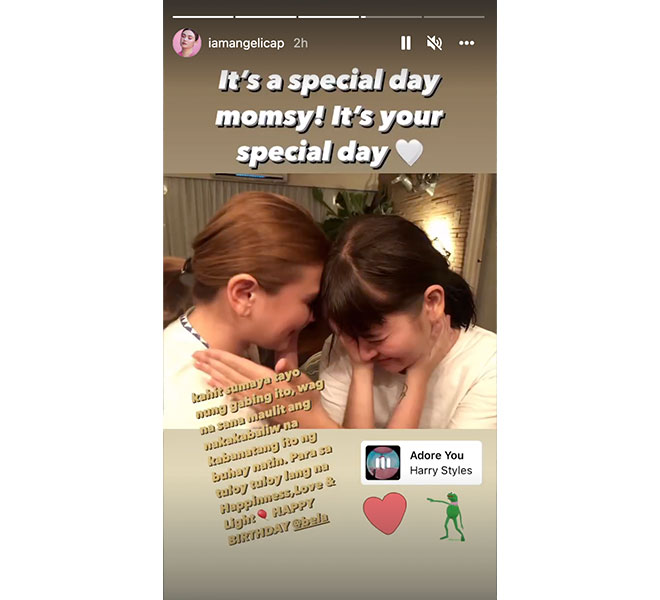 For her part, Sarah described Bela as the "kindest and purest angel."
"Happy birthday," she said. "Grateful to have you in my life & wish you all the best forever. Miss & [love] you!!!"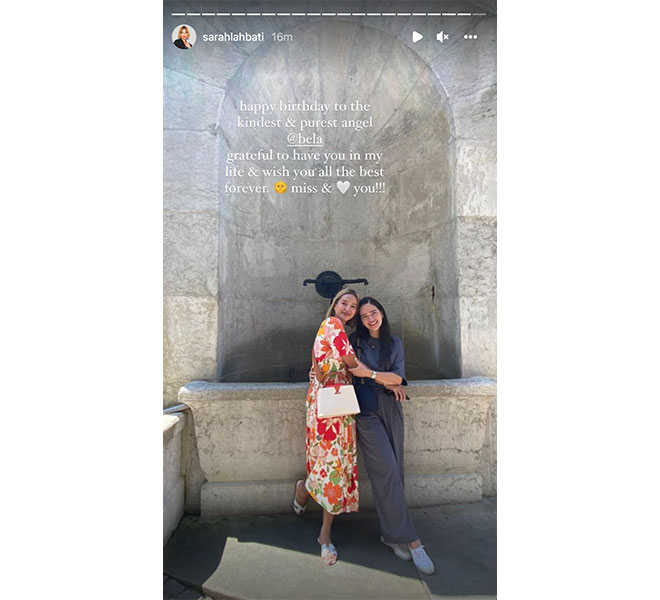 As for Dani, the lifestyle vlogger said she feels sad not being able to celebrate with her best friend on her birthday.
"The Monica to my Rachel. Happy Bela Day to my Best friend, @bela!!!!!!!! Hate that I'm not dancing & getting drunk with you right now. Babawi tayo!! I love you so much, my bely. Enjoy your day!" wrote Dani.
Tagging Bela's boyfriend, Norman Ben Bay, Dani added: "Spoil her for me please."
Bela was just in Manila for the premiere night of her directorial debut 366, which she attended together with her Swiss boyfriend.
The couple then went for a quick getaway to El Nido, Palawan with some friends, before finally flying back to London where the actress is now residing.
READ: Bela Padilla clarifies she is not quitting acting after revealing she's now based in London
It was in November last year when Bela announced that she had moved to London, explaining that while being closer to her boyfriend was a factor behind her decision, it was not the sole reason why she decided to live there.
"There are many reasons why I moved here. One of them is because I feel like the world stopped during the pandemic and I have been looking for something new to do in my life. I feel like at this point, I will be more productive here. It just makes more sense for me to live here," she said.
Bela's family is based in the UK. The actress has a British father, Cornelio Sullivan, and a Filipino mother, Margarette Cariño of the Padilla showbiz clan.