For the first time ever, PUSH Awards conferred its winners with unique and special digital trophies in the form of non-fungible tokens (NFTs) as trophies.
True to its goal of recognizing the names that have made their mark in the digital space, the Philippines' Ultimate Showbiz Hub continues to adapt with the changing times as it gave out NFTs to the winners of PUSH Awards 2021.
Non-fungible tokens are assets such as artwork or real estate that can be traded or sold as a blockchain-based token. Over the last few years, NFTs have become increasingly popular due to their unmatched value.
Just like this year's winners, they have proven that their value is unmatched and that they deserve every bit of recognition they receive.
The awarding of NFTs makes PUSH Awards 2021 a historic one as it is a first-of-its-kind in the local entertainment scene.
See the list of winners below:
PUSH Content Creator of the Year: Kim Chiu
The music artist who, through vlogs and streams, shines in the digital world, trending even in the new normal.
PUSH Popular Love Team of the Year: Donny Pangilinan and Belle Mariano
The love team with an undeniable chemistry that has made an impact on the online world, assembling a strong following.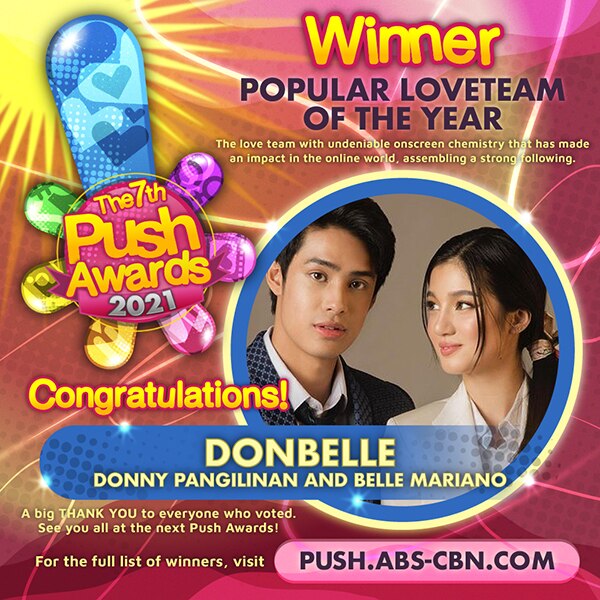 PUSH Favorite Onscreen Performance of 2021: Jodi Sta. Maria from 'Ang Sa Iyo Ay Akin'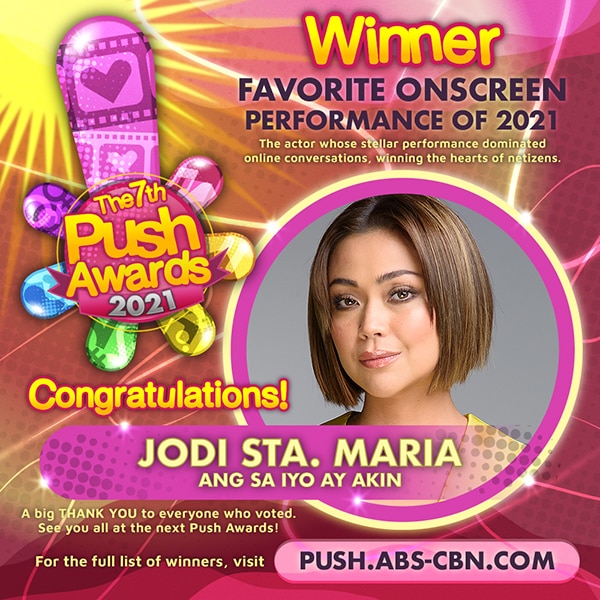 PUSH Social Media Personality of the Year: Vice Ganda
With a strong social media presence, the online celebrity uses her influence to spread good vibes.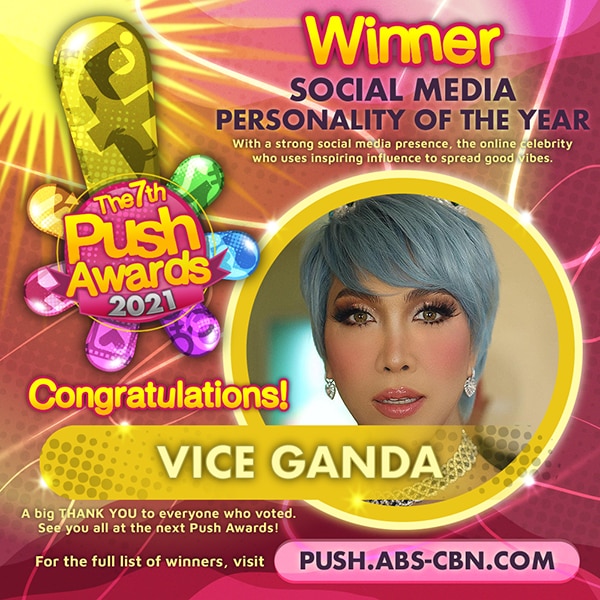 PUSH Celebrity Mom of the Year: Anne Curtis
The celebrity mom who inspires fellow mothers and netizens alike with stories of parenthood.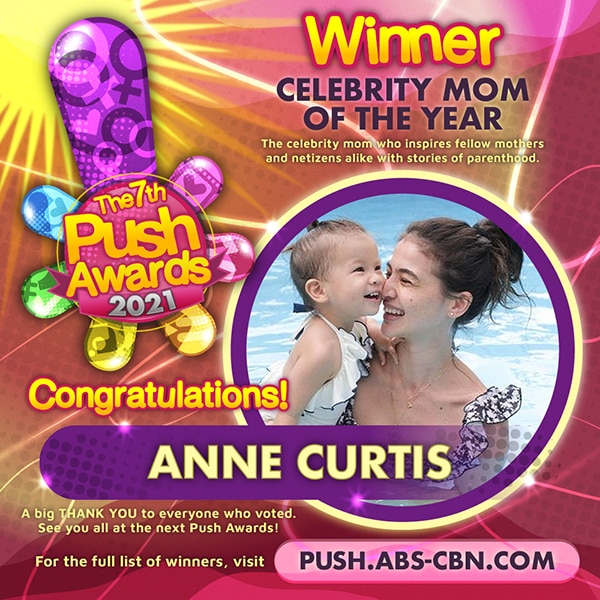 PUSH Trending Tiktoker of 2021: Esnyr Ranollo
With TikTok currently making waves, the artist who continues to be on top of the trending game.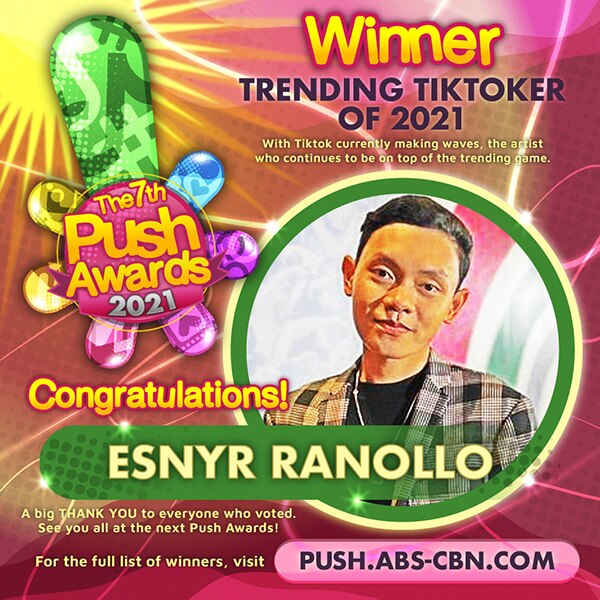 PUSH Music Personality of the Year: BGYO
The music artist who continues to entertain and inspire people with distinct music and unforgettable performances.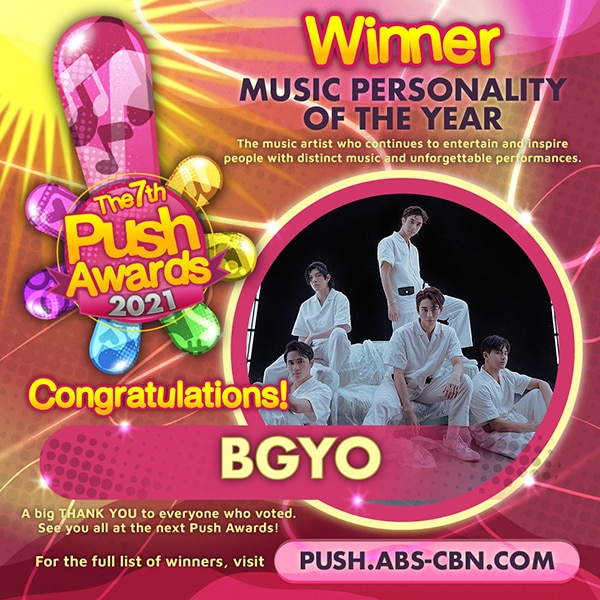 PUSH Inspiration Award 2021: Hidilyn Diaz
This year's PUSH Inspiration is a face of empowerment, bringing pride to the country and boosting the morale of Filipino amid these trying times.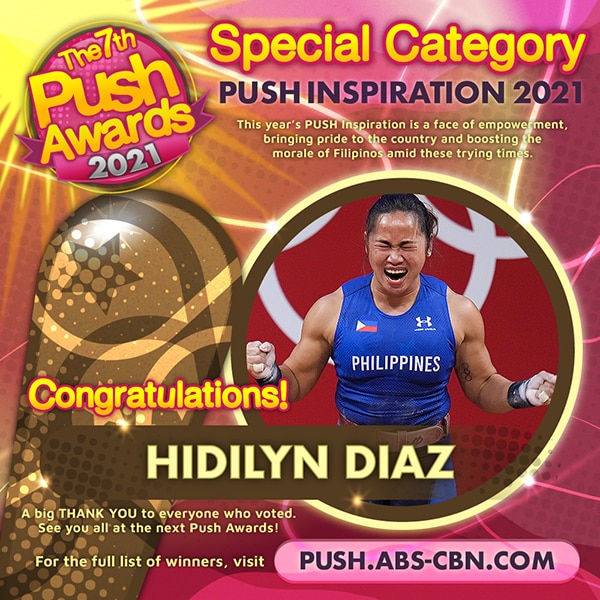 Congratulations to the winners of the PUSH Awards 2021!