Geoff Eigenmann tied the knot with Maya Flores on Tuesday, February 22.
It was Pastor Bodie Cruz, the son of Tirso Cruz III, who officiated the Christian wedding of the couple.
In an Instagram post, Pastor Bodie wrote, "It was a privilege sharing this milestone with good family friends. 🤍 Celebrating with you in your new season, Geoff and Geli! Declaring God's abundant blessings for your marriage."
In response to the post, Geoff commented, "Thank you brother! For sharing this day and making us an official family! 😁 Wouldn't have had it any other way."
Maya also wrote, "Thank you so much Pastor Bodie."
Snapshots of the union of the couple were shared by their friends and family on social media.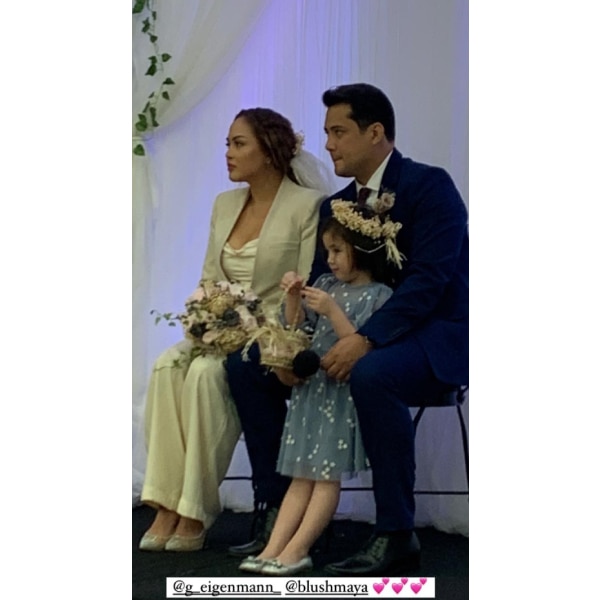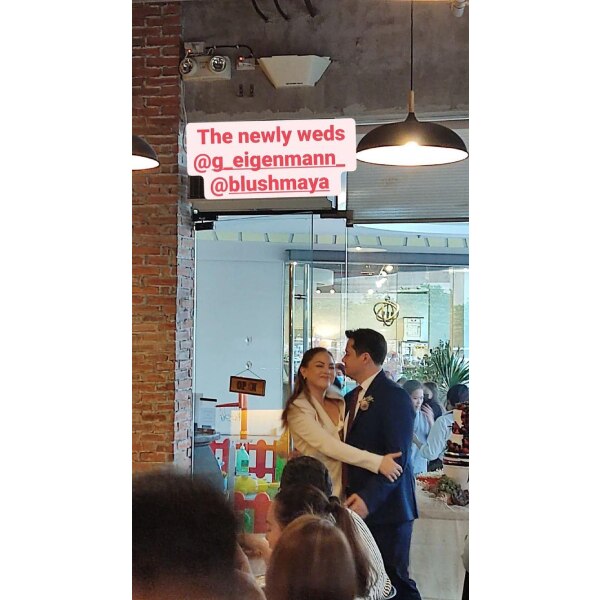 The couple announced their engagement in April 2019.
WATCH: Geoff Eigenmann and fiancée launch YouTube channel as son turns 1
They got engaged after they welcomed their first child Arabella Simone in September 2017.