The Apprentice, the hit reality competition that tests a contestant's business smarts, is back as The Apprentice: ONE Championship, focusing on the largest global sports media property in Asian history. The season features 16 candidates from 11 countries who participate in a series of physical challenges and business tasks and includes two Filipino finalists Louie Sangalanag and Lara Pearl Alvarez who flew to Singapore in 2020 to film the show.
Having been a serious athlete for most of his life, Louie said he welcomed having to participate in not just in the show's usual business tasks but the physical challenges as well. Louie was not only the undefeated URCC Featherweight Champion from 2003 to 2005, he also became the first Filipino cancer survivor to finish the North Pole Marathon in 2018 in under 40 degree weather. But compared to his past achievements in sports, Louie said the thrill of the competition gave a different kind of high with every elimination round.
"Dito iba yung feeling eh. Feeling ko hihimatayin ako. Kasi hindi mo alam kung ano yung magiging desisyon. I think it's normal. However at the same time it's an experience talaga na you can never fully describe," he recalled.
When he first found out he had made the initial cut, Louie revealed he wanted to do his country proud. Other contestants on the show came from countries like Germany, Indonesia, Singapore, Japan, India, Russie, United States, Thailand, New Zealand, and Venezuela.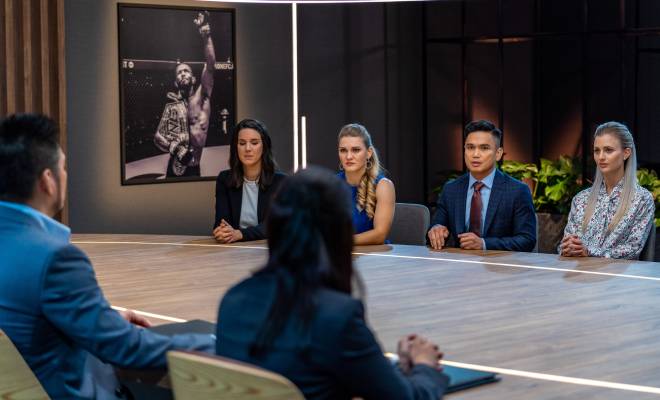 "Being selected for this competition is something I can never fully describe. Super ecstatic ako. Parang wow, this is the opportunity for me to prove na world-class yung Filipino in an industry that was very close to my heart because I'm a mixed martial artist also tapos professional athlete. So gusto ko ipakita na mixed martial artists are not just people na nakikipagsapakan sa loob ng ring or sa cage. You know we also have the brains and the skill sets to be able to grow a global organization or prestige organization like Prestige One Championship. Nung start ng competition na ito ay kailangan namin mag-solicit ng votes from Filipinos to vote us to become part of The Apprentice. I would like to show my appreciation to my fellow Filipinos na gagawin ko yung best that I can para manalo," he shared.
Apart from being one of the most competitive personalities on the show, Louie admitted to being a long-time fan of the reality competition.
"I watched the whole season of Apprentice Asia with Mr. Jonathan Yabut winning the competition. Kaya rin ako nandito kasi na-inspire ako maging world-class leader tulad niya. I've also watched a couple of seasons in the original Apprentice, yung UK version. And I've also watched yung celebrity edition ng The Apprentice na nandun rin yung isang idol ko si Arnold Schwarzenegger sa show ni Mr. (Donaid) Trump. So yes I've been following the Apprentice for quite a while," he admitted.
More than competing in business and sports, Louie also overcame a battle with appendiceal cancer when he was 23 years old. A definite go-getter, The Apprentice finalist shared who first inspired him with strong character foundation.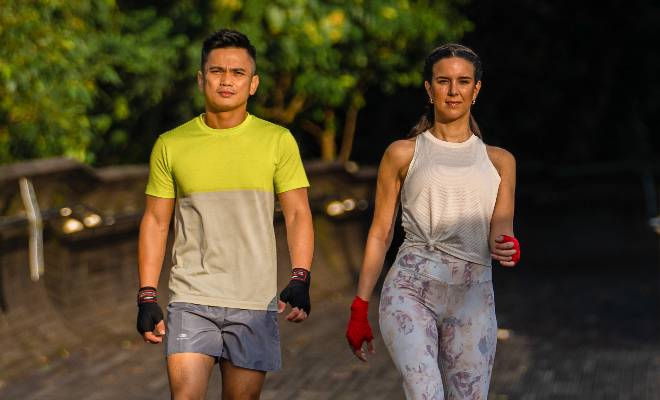 "My very first inspiration was my father. He was very straightforward, a straight shooter in a sense na black and white siya lagi. And in his industry which is the mining industry, maraming opportunities for him na sinasabi niya sa akin na he could've been tempted to go a different route and we would have probably been, let's just say, wealthier, as a family. But this would compromise his morals. Because I looked up to him, naging importante sa akin to maintain my core values, yung pagiging ethical ko when I approach business. Kaya yung dad ko ang very first role model ko pagdating dun," he explained.
After his experience on the show, Louie said he has gained a lot of knowledge in and outside of business.
"The interesting thing about the whole experience is that it has helped me look at business on a more global level. I was involved in a competition where I would be working with people from different countries so that very diverse group of people allowed me to open up myself to become more vulnerable to different approaches," he said.
During his exclusive interview with PUSH, Louie explained why watching the latest season of The Apprentice would appeal to Filipino viewers, even those who are not into the business industry.
"At the end of the day, it's a business reality competition and there's an entertainment value to it. Dito makikita mo may nag-iyakan, may nagsigawan, may drama. And drama makes things interesting. Kasi meron kang human element na pinapakita. In business hindi naman siya parang black and white eh. There's always an area where you have human interaction and that interaction makes it very, very special and unique and interesting to watch. So yun ang masasabi ko sa competition na ito," he added.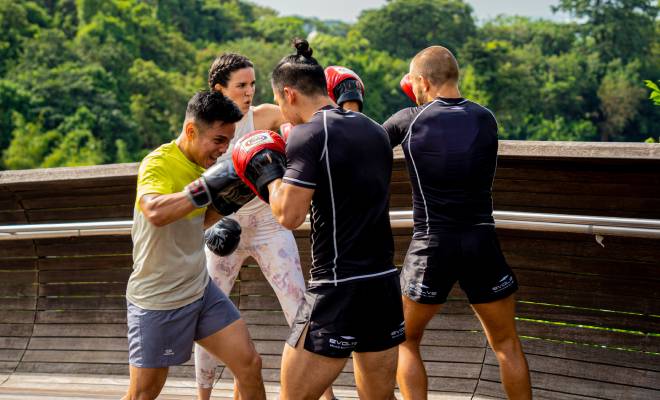 The Apprentice is one of the biggest non-scripted reality television programs in history, judging the business skills of candidates who are competing for a job offer under a high-profile CEO. The winner will receive a US$250,000 job offer to work directly under ONE Chairman and CEO Chatri Sityodtong for a year as his protege in Singapore.
The Apprentice: ONE Championship Edition is now available for streaming on Netflix.