Having grown up during the pandemic, Vico Sotto and Pauleen Luna's only child Talitha Marie was only able to have her second big celebration this year for her fifth birthday last November 6. The little girl was treated to a pastel princess-themed party in the backyard of their home in the south last weekend.
READ: Pauleen Luna 'praying' for daughter Tali to have sibling
On her Instagram account, mom Pauleen shared photos from Nice Print Photography who documented the event and wrote, "Celebrated Tali's 5th birthday yesterday
"I think yesterday was the best day of her life! She was so happy and really enjoyed every minute of her party! It's so nice pala to give kids this age a party because they show appreciation na. She kept on telling stories about what happened yesterday thank you to everyone for making time to make my daughter happy."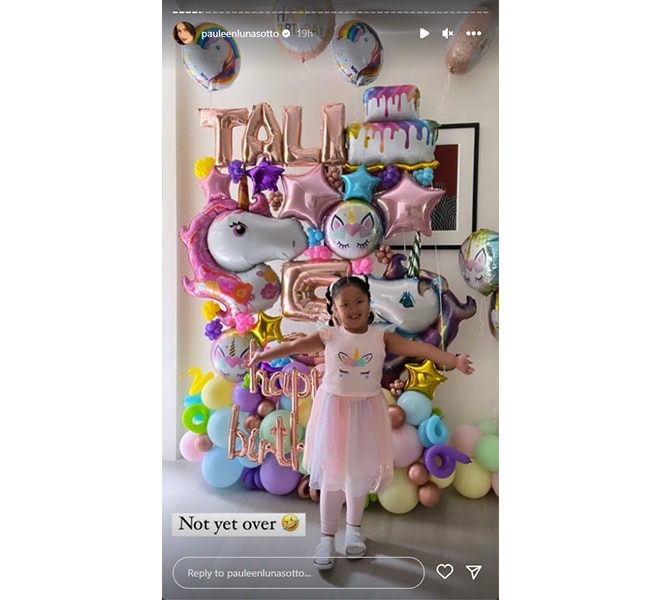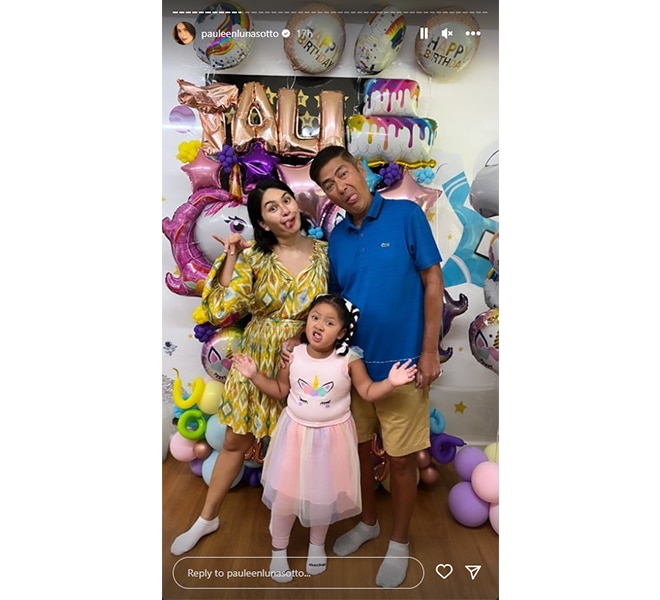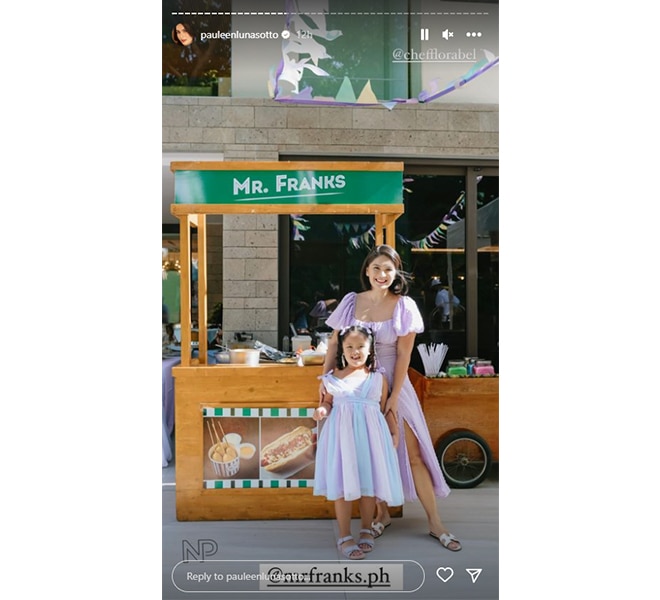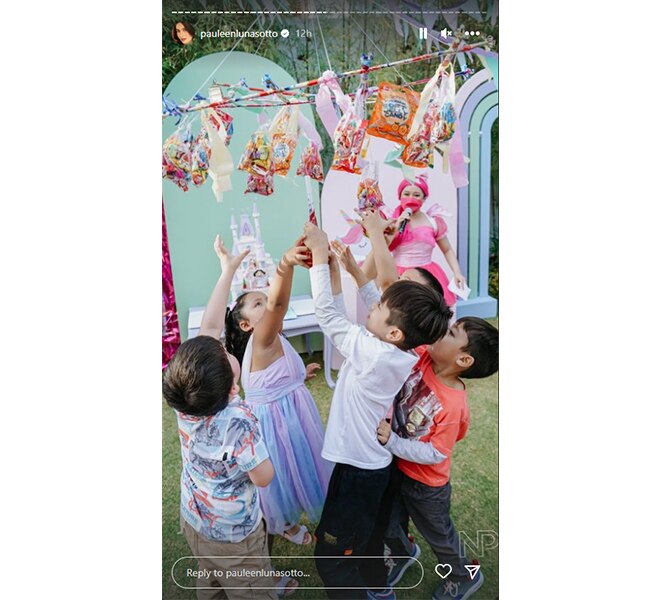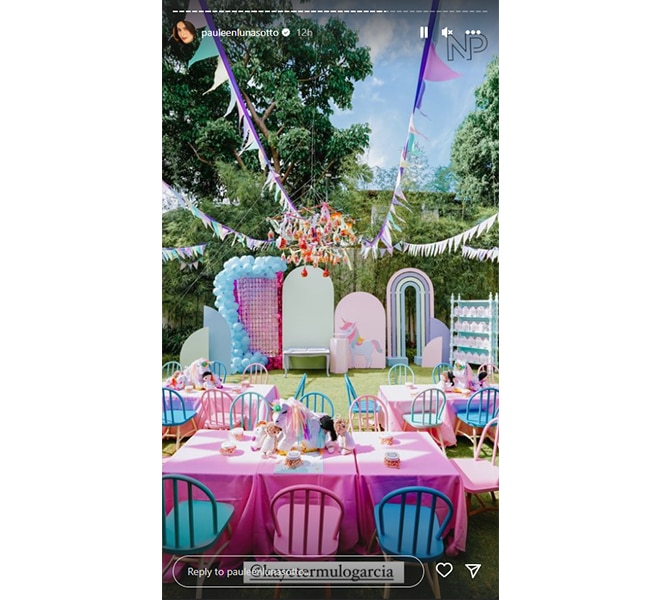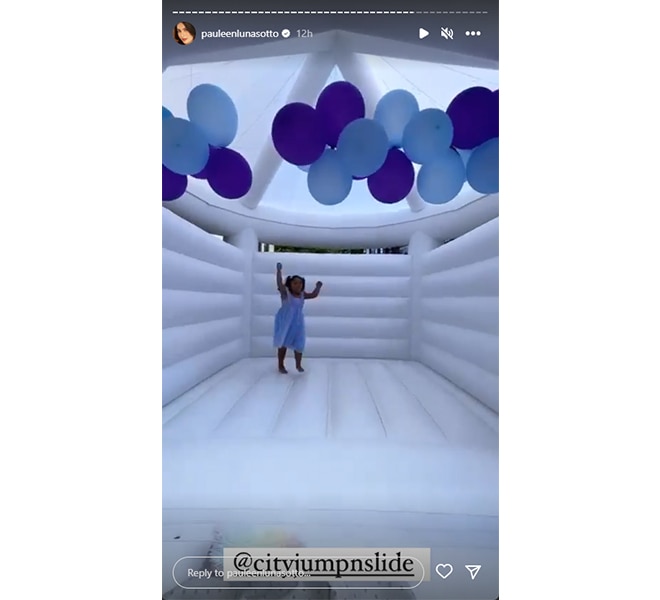 Some of the celebrity family members who attended the happy event were Vic's older children Danica and Oyo Sotto along with their respective spouses Marc Pingris and Kristine Hermosa. For the party, the Sotto family's backyard was transformed into a kiddie playland for the day complete with a ball pit and inflatable bounce house. There was also a traditional "pabunot" game for the kids during the party.
READ: Pauleen Luna conquers fear of heights for daughter Tali
In an earlier post, Pauleen shared a message for the birthday girl. "Seeing you happy is priceless your dad and I will always, always be here for you and we'll guide you the best possible way we can! We are blessed to have a good and Godly child in you, Talitha! Happy birthday my love!"
READ: Pauleen Luna's daughter Tali turns 4: 'You will always be my best success'
Vic and Pauleen married in 2013 and welcomed daughter Tali in 2018.