After months of preparation, Pia Wurtzbach has finally fulfilled her dream of running in the New York City marathon this year. The 33-year-old beauty queen and actress shared photos of herself as a NYC marathon finisher on her Instagram account last November 7.
READ: Pia Wurtzbach ready to run her first ever marathon in New York: 'I am so excited to be here!'
She wrote,
"I did it! We did it!
The NYC Marathon wasn't a race, it was an experience. A life lesson. Probably the best run of my life. I saw and felt so much. I AM SO HAPPY and grateful, inspired, humbled, and emotional…lahat na!
"This medal represents how important it is that we keep the promises we make to ourselves. To me, it was running because I wanted a new challenge, a new discipline — to be healthier and to step out of my comfort zone, to see how far I can go. I knew it would take time and dedication to achieve it but I wanted to stick to that promise no matter where life or work pulled me. Over the years, I got used to being at the service of others and most of my decisions revolved around work or pleasing others. This time, I stuck by running a marathon for me. This was my way of taking care of myself. And now, it has enriched my life so much because it has put me in a better place, so I feel recharged and energized to be of service to others."
In her post, Pia also made sure to thank her fiancé Jeremy Jauncey, her sister Sarah, and other loved ones who supported her in her marathon journey including her running coach.
"Thank you my love @jeremyjauncey for supporting me since day 1! And being so patient with all the looong runs I had to do. AND my emotional ups and downs during training. I'm very hard on myself so I get really down when I miss my target goals and Jeremy helped me through so much of it. Thank you to my family and friends who tracked me and cheered for me. Especially for patiently waiting long hours as I trained everyday. And of course my coach! He's the best! Gabb @gabbrosario thank you for pushing me and preparing me for this day! Sobrang patient niya sa'kin at sa progress ko
"I'm grateful for all the support and cheering on ground and online. I saw your signages, your messages, and posts — kahit sobra yung kaba ko and yung pagod 5 hours in, lumalakas loob ko.
"Please watch out for my reel that documents my journey from training to the finish line…and pwede ko na ring sabihin ngayon: Pia Alonzo Wurtzbach from the Philippines, proudly a NYC marathon finisher @nycmarathon"
READ: Pia Wurtzbach on competing in the New York Marathon next month: 'I realized that this isn't a pageant'
While completing the 42-kilometer race, Pia shared in her Instagram Stories just how challenging the whole experience was.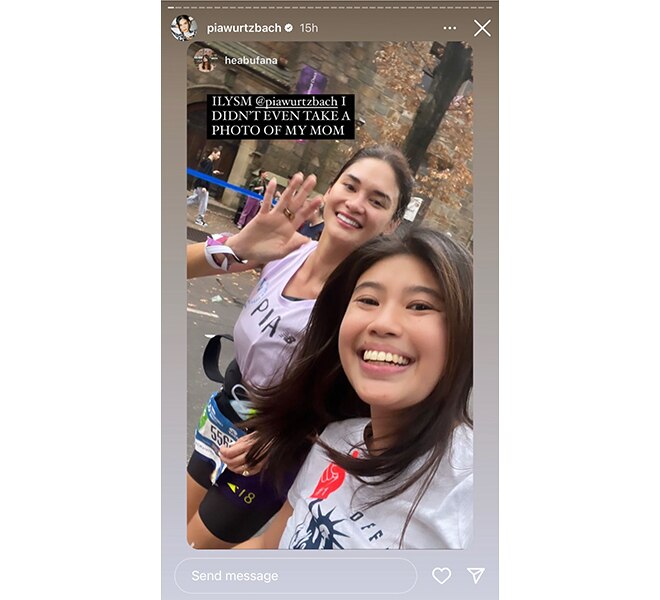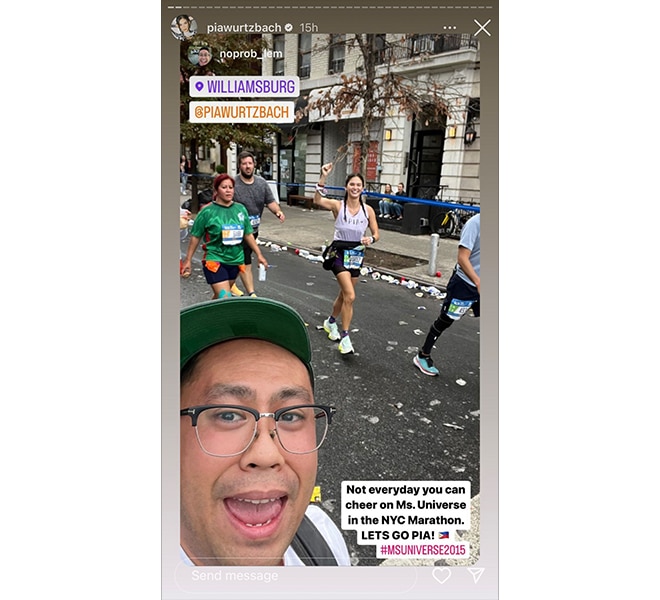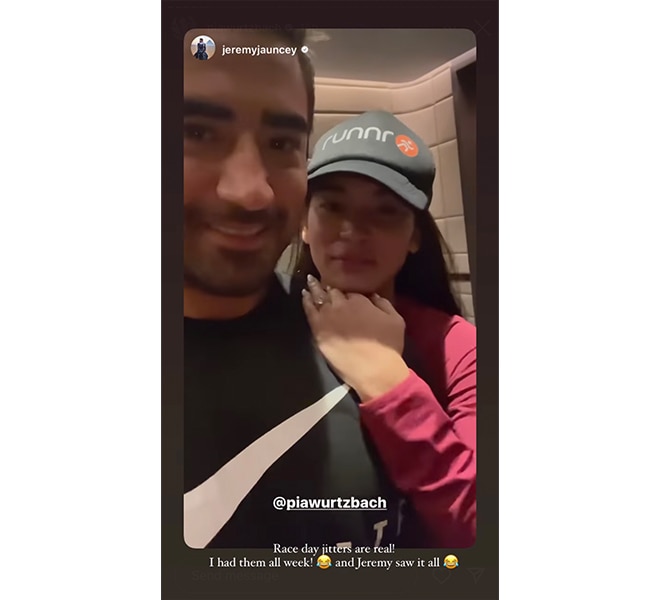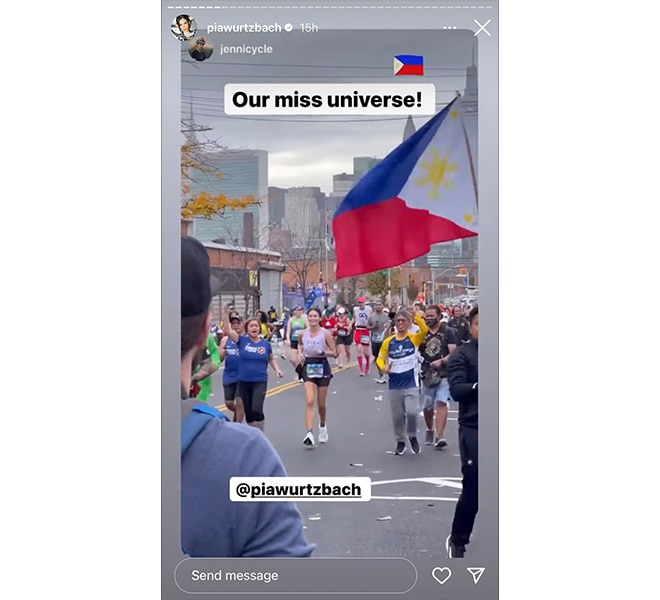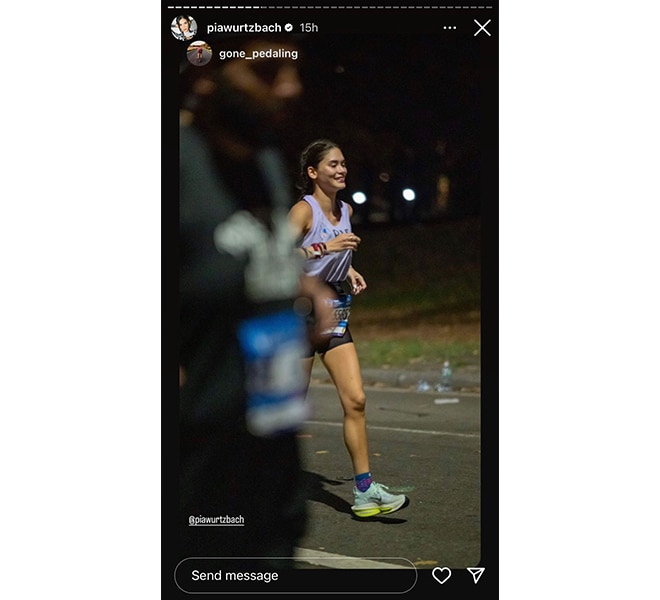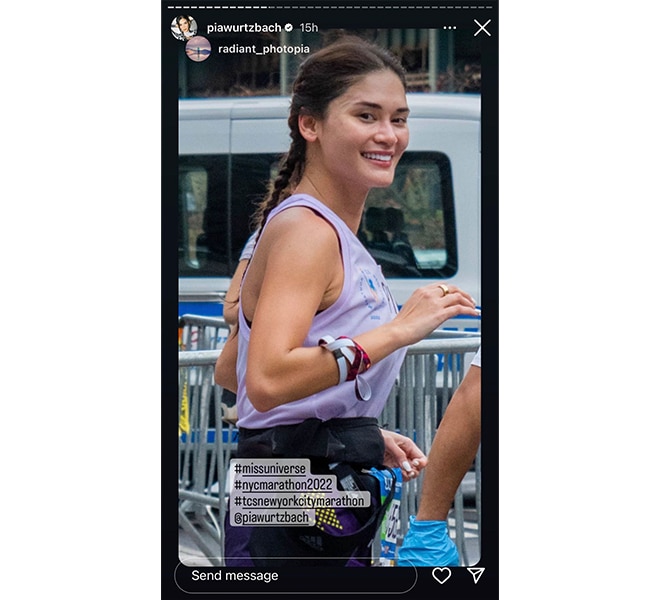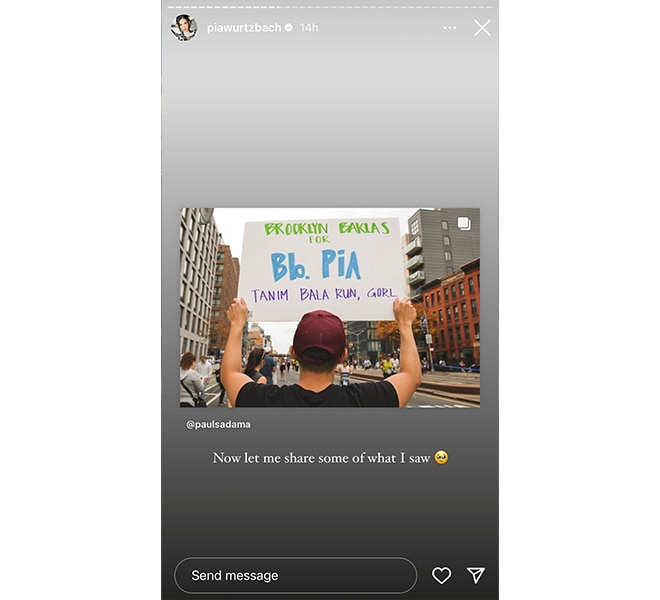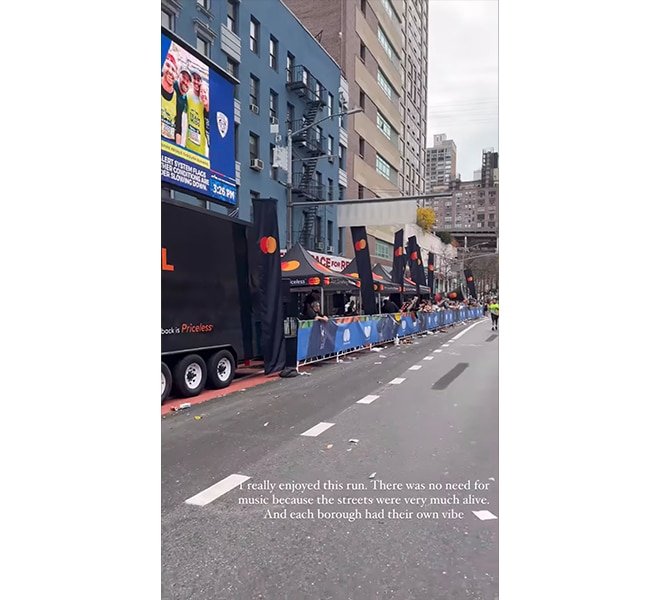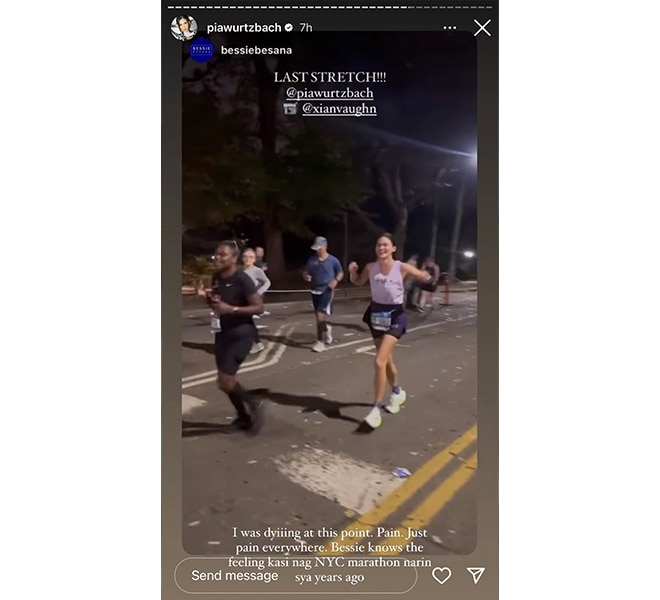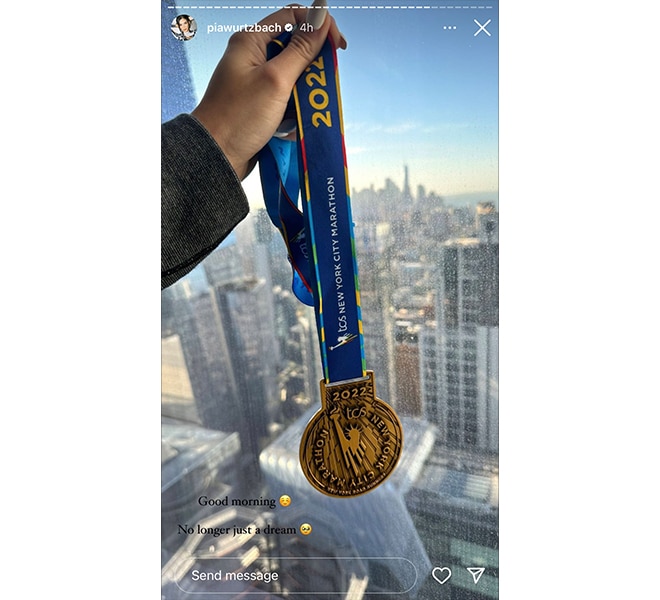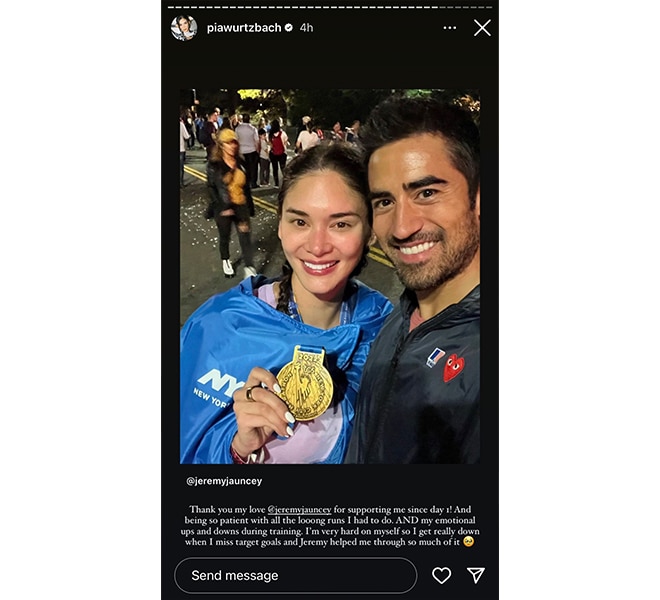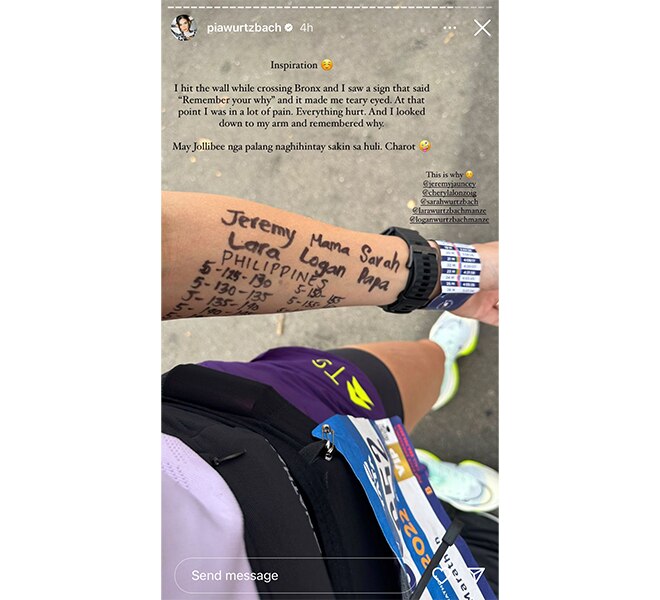 "The last few kms hurt sooo much. Lahat masakit. I don't know what came over me and how I managed to run to the finish line. Autopilot na ako nun. I hit the wall while crossing Bronx and I saw a sign that said 'Remember your why' and it made me teary eyed. At that point I was in a lot of pain. Everything hurt. and I looked down to my arm and remembered why. May Jollibee nga palang naghihintay sa'kin sa huli. Charot."