After months of training this year, beauty queen and actress Pia Wurtzbach is finally reaching her goal of competing in the New York City marathon happening this weekend. The 42-kilometer race is also Pia's first ever marathon and she signed up independently after becoming motivated to join after recovering from COVID earlier this year. The 33-year-old stunner recently gave an update after arriving in the Big Apple earlier this week.
READ: Pia Wurtzbach on competing in the New York Marathon next month: 'I realized that this isn't a pageant'
After picking up her race bib at the venue two days before the event, Pia wrote on Instagram last November 4, "As a first time marathoner I AM SO EXCITED to be here: to see, feel, taste the spirit of the iconic @nycmarathon
"I'm so happy that I get to share this moment with Jeremy (swipe left bilang sumingit siya sa photo LOL) since he was the first person to know that this was a secret dream of mine. I kept it to myself for so long because I was embarrassed or maybe insecure about my athletic capabilities. Imagine saying 'I want to run a marathon' when you don't even run 10 minutes on a treadmill Nahiya ako. But I wanted it! I had the vision in my head I just needed to make it into reality…and now here we are. Sobrang lapit na and I'm actually really doing it!!
"For years, I was looking for something that would get me excited as much as Miss Universe did. I kept looking and trying new things but couldn't find that feeling again…until now."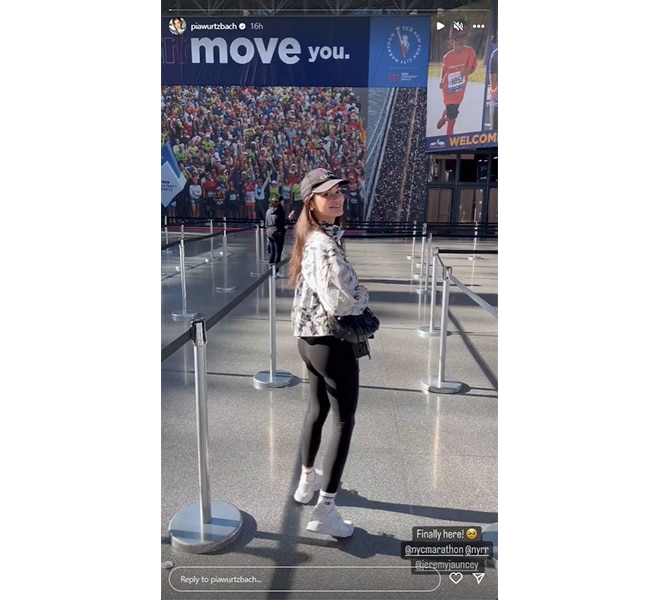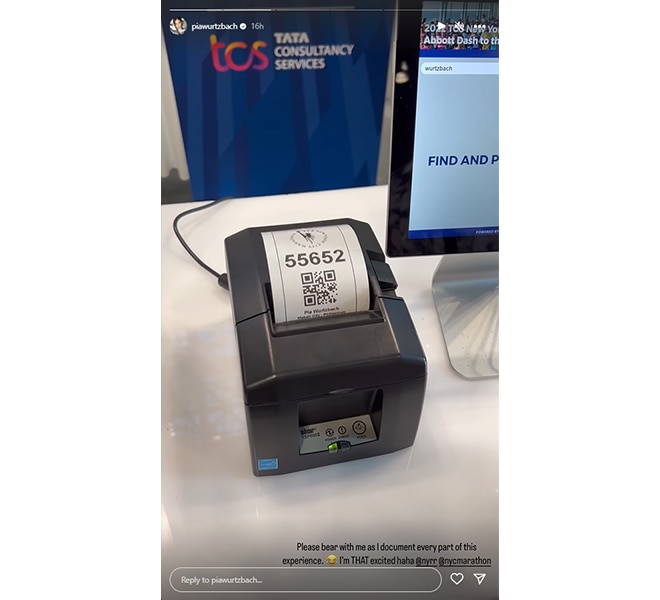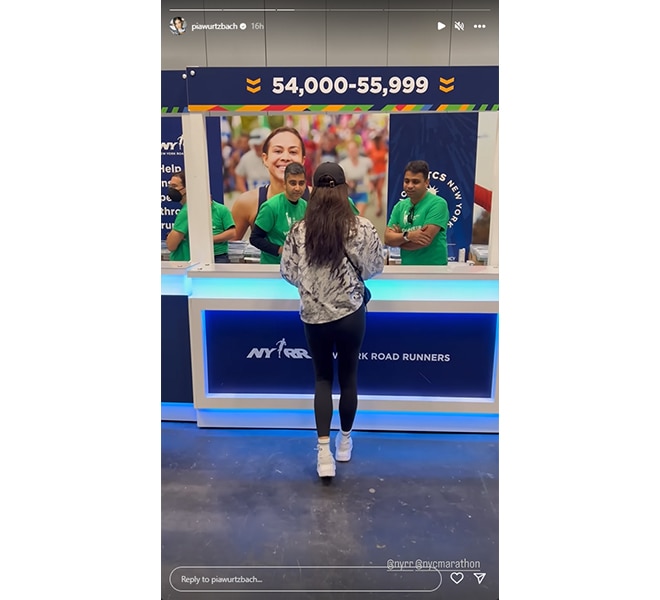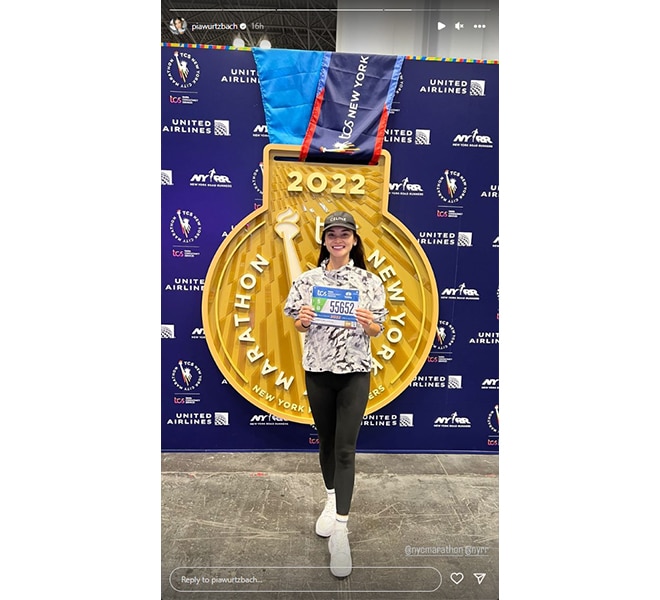 READ: Pia Wurtzbach gears up for New York City marathon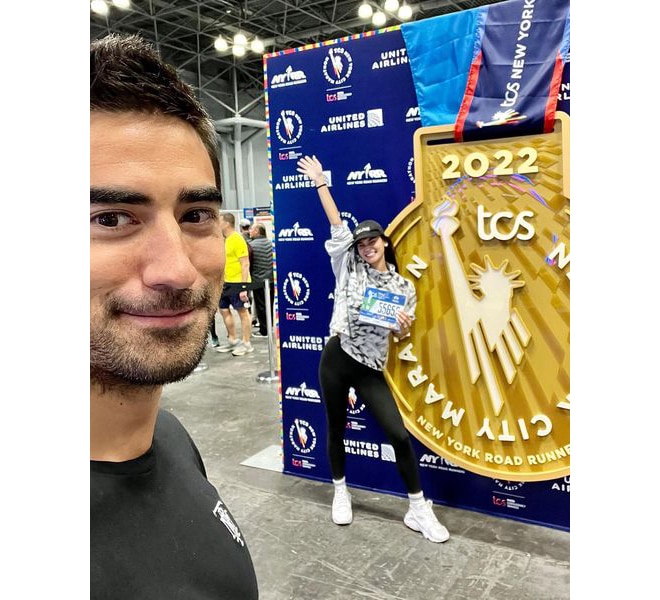 Also accompanying Pia in New York is her fiancé Jeremy Jauncey whom she got engaged to last May after two years of dating.