Now back in the country after his stint at the recently concluded SOHO International Film Festival in New York City, actor and director David Chua shared some insight after his experience helping give out 17 different awards in categories for both television and film.
"I'd love to do it again! But it's tiring. You need to watch a lot of films. You need time, and you have to be dedicated in dissecting a film in and out," David shared.
READ: David Chua will be a juror at the SOHO International Film Festival: 'Dreams do come true'
While deliberating the films during the week-long event, David admitted it was also a good opportunity for him meet people in the international industry. In 2021, the 33-year-old actor and director had fulfilled his dream of putting up his own production company Dark Carnival Productions.
"As early as the deliberation period, I had the good fortune of meeting Marci Philips, a casting director for Disney+ and the ABC TV Network. And during the festival itself, it was very encouraging to meet a lot of filmmakers from the UK, Poland, and even China, and how they were all eager to collaborate with my film outfit, Dark Carnival Productions," he admitted.
READ: David Chua denies quitting acting for directing: 'My first love is acting'
When asked to compare how local films stack up to the films in the festival, David revealed some of his new insight as a juror.
"The eye-opener is that we are just like them in terms of creative output, as well as dedication and commitment to the craft. The only sad reality is that while most of them can afford to splurge on their projects, most Filipino products are usually saddled with budget constraints. The only thing that keeps me hopeful is that our films have actually been consistently winning in other equally prestigious international film festivals, so we can never discount the fact that we are just as world-class in terms of substance, style and technical content," he explained.
Apart from attending the SOHO Film Festival's glamorous lineup of weeklong events, David also took the opportunity to make sure he caught some Broadway musicals which included The Music Man which starred Hugh Jackman and the Broadway adaptation of the 2007 hit movie Kite Runner. For the latter, David was able to meet the show's lead stars Amir Arison and Azita Ghanizada backstage.
David also shared his gratitude after being invited to New York.
"Most importantly, I'd like to express my gratitude to SOHO International Film Festival founder and president Jorge Ballos, for granting me this rare privilege. It's amazing how much the festival has grown over the past few years, and how it has played a vital role in encouraging multicultural diversity in film."
To check out the complete list of winners of the 2022 SOHO International Film Festival winners, please visit www.sohofilmfest.com.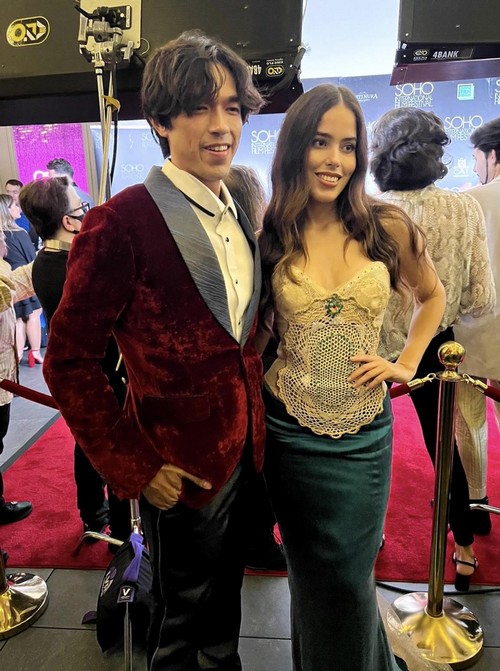 David with actress Renata Calderon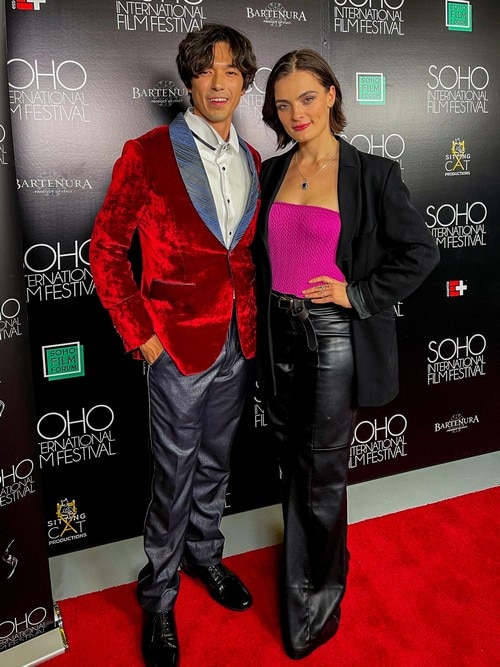 David with Romanian-American producer/filmmaker Nancy Pop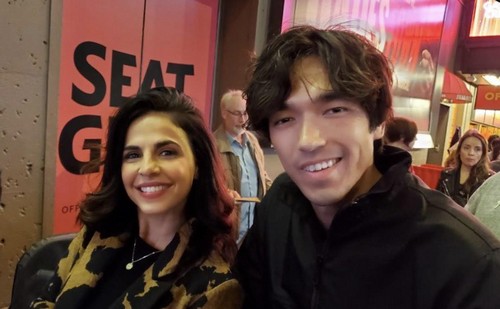 David with Kite Runner Broadway musical lead actress Azita Ghanizada
David with Kite Runner Broadway musical lead actor Amir Arizon