Thai star Mario Maurer shared his love for the Philippines and skateboarding at the recently concludedTNT Kilig Fest Christmas Special on Tuesday, December 28, which exclusively aired for Filipino fans via the GigaPlay app.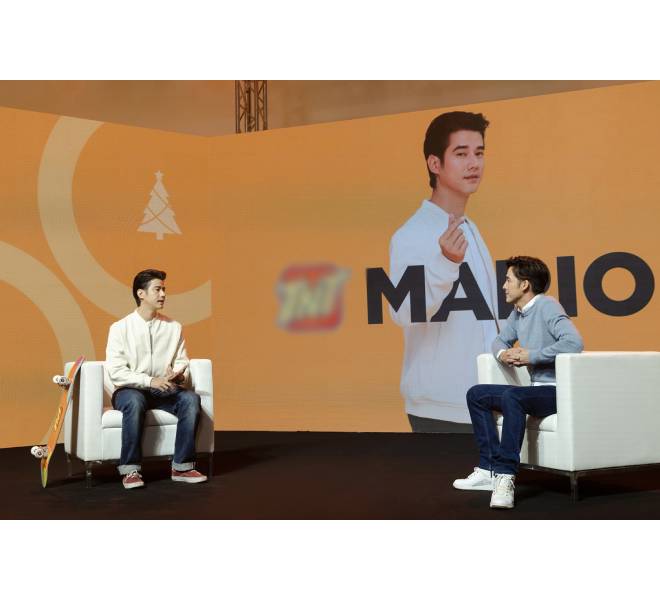 During the show, event host former MTV Asia VJ Utt asked Mario what makes the Philippines so magical for him.
The Crazy Little Thing Called Love actor replied, "Philippines is [a] very beautiful country with all of the many, many islands there. And, I think it's the people. I think the Philippine people, they have very good hospitality and they're very nice people. Very happy to be around them."
Host Utt said, "They're very warm people and they embrace everyone," to which Mario answered, "Yeah, and they all can sing."
When asked if he was able to learn any Tagalog word, Mario shared his endorsement's tagline "Nasa saya 'yan," as well as the words "kilig," "mahal ko kayo," "mahal kita," "Adobo," and "Balut."
After all the projects he has already done in the country, the Thai actor was asked, "What other projects are you looking to do in the Philippines?"
"Other projects I'm looking forward to do [in the Philippines] is I think more [movies]. You know I did one – Suddenly It's Magic and it's a great, great experience for me working with the Filipino team. And I would like to go back there again and do some more dramas or maybe another movie," Mario answered. Suddenly It's Magic was his 2012 movie with Star Cinema where he was paired with actress Erich Gonzales. The film was reported to be a box-office hit, earning more than 90 million pesos.
Host Utt then said, "Mario, I think you should just buy a house in the Philippines," to which the actor replied, "Of course. I can do that." The host continued, "And then you could just go back and forth anytime you want and do a lot of projects." Mario then agreed, saying that he would like to go around and visit the islands.
Meanwhile, Utt complimented Mario for being able to stay young-looking. When asked about his secret, Mario shared, "I think I just stay positive, and be happy... and try to take good care of myself. I rest a lot and try to eat good food if I have a chance. Of course, the skateboard keeps me young."
A fan of skateboarding, Mario said, "That's what I do on my holiday. It's the only sport, extreme sport that I do, and I did it since I [was] very young," adding that it makes him happy.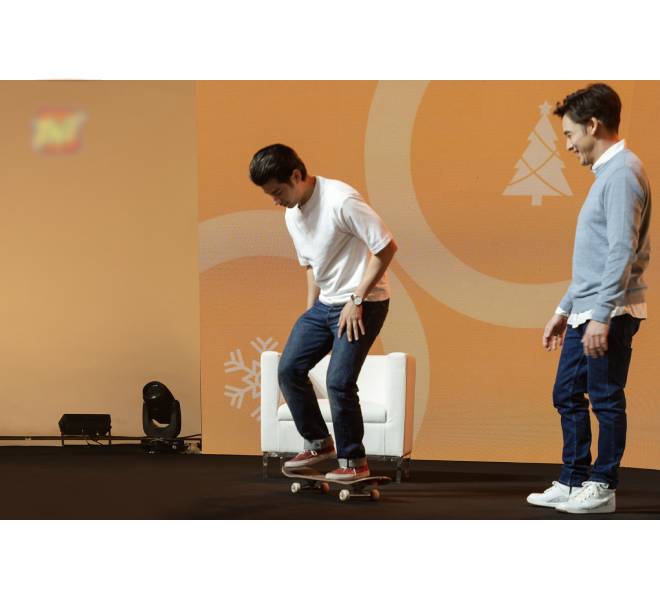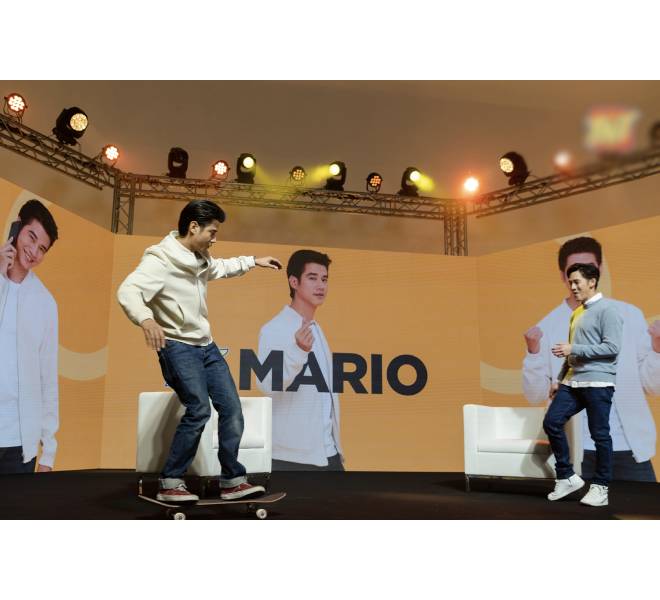 He even has a collection of skateboards at home. "I think I have over 100 decks at home… Even I go to the Philippines and buy and bring them overseas, bring them home," he said.
Right now, Mario said that he has kept them in a box but has plans to hang them up for display someday. He also showed some skateboarding tricks during the show.