"Tudum" is the familiar sound that plays whenever you start up Netflix. It's also the name of the streaming giant's global fan event happening today, September 25.
Comedian and author Lilly Singh hosts the first hour of the event, which will feature the Dwayne Johnson-Ryan Reynolds-Gal Gadot heist movie Red Notice, as well as offers sneak peeks of the latest seasons of Bridgerton, Ozark, and Stranger Things.
READ: Dwayne Johnson, Gal Gadot, and Ryan Reynolds star in 'Red Notice'
Stranger Things stars Finn Wolfhard and Caleb McLaughlin take over the second hour, to give fans first looks at The Sandman, Vikings: Valhalla, and Cobra Kai Season 4. There are also sneak peeks of the new Chris Hemsworth Extraction film and the opening title sequence of the live action adaptation the Japanese anime Cowboy Bebop. There will also be a panel with Netflix action stars Charlize Theron, Regina King, and Zazie Beetz.
READ: SNEAK PEEK: Watch as Neil Gaiman's 'The Sandman' comes to life onscreen
Bridgerton's Nicola Coughlan hosts the final hour of the event, with a special greeting from The Crown's new Queen, premiere date reveal for Emily in Paris 2, an exclusive clip from the Leonardo DiCaprio-Jennifer Lawrence starrer Don't Look Up, behind-the-scenes video of Umbrella Academy, trailer debut of Army of Thieves, and breaking news from The Witcher.
READ: Leonardo DiCaprio and Jennifer Lawrence lead ensemble cast of 'Don't Look Up'
Watch the event trailer here:
Here's the full lineup of stars and shows: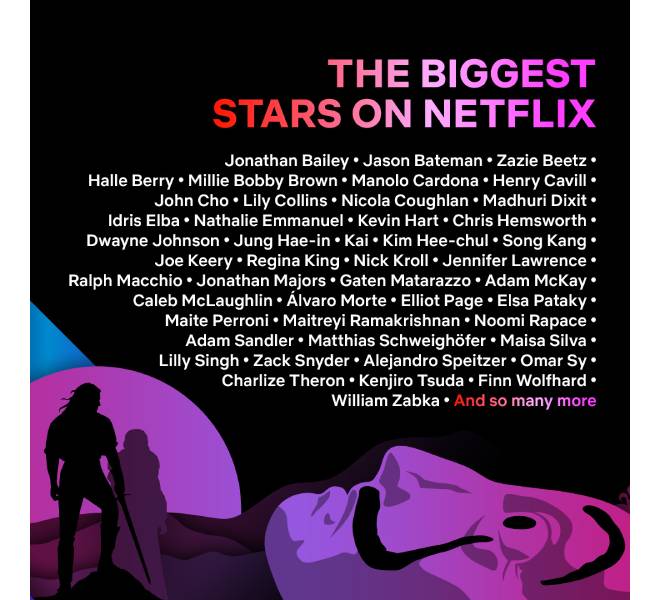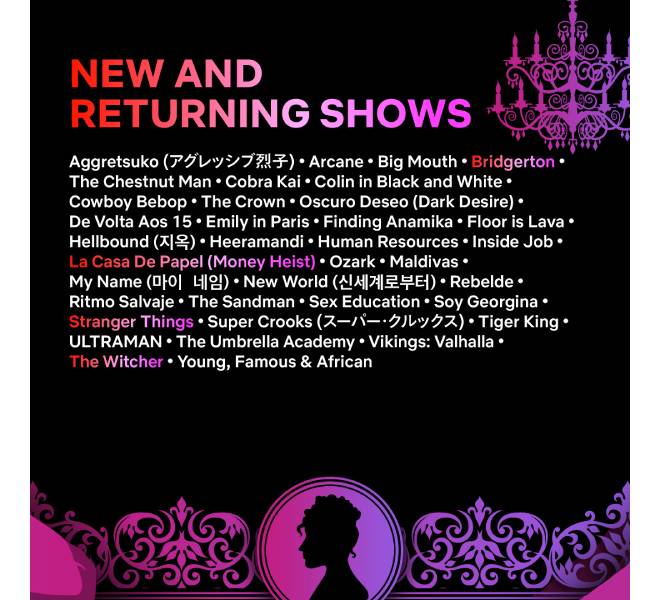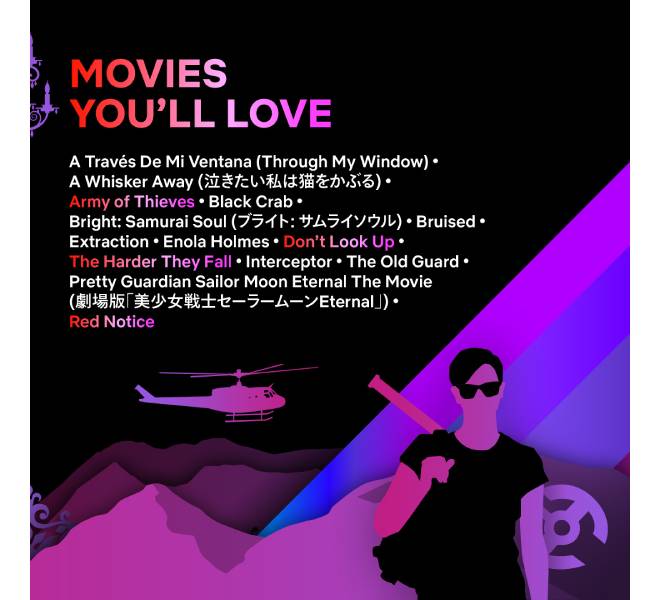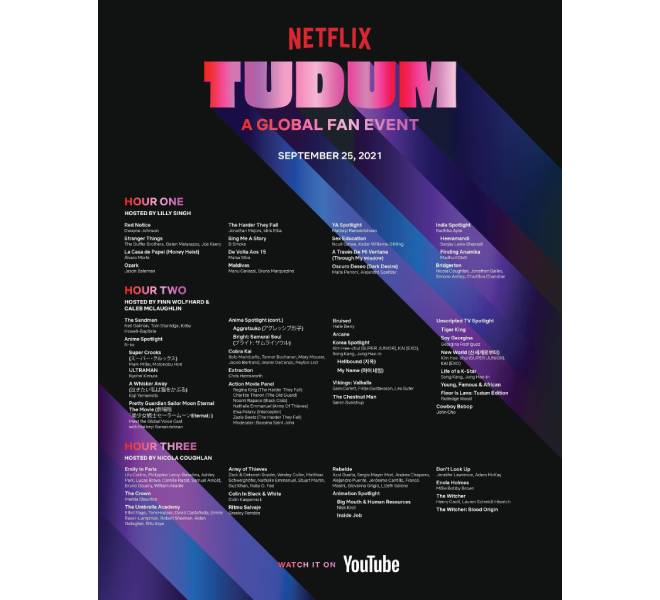 TUDUM: A Netflix Global Fan Event starts midnight, September 26 on Netflix Philippines' YouTube channel. Special pre-shows on Japanese anime and Korean shows stream today, September 25, at 8 pm and at 9 pm respectively. A pre-show on Indian titles streams on Netflix's Indian site at 11:30 pm.
Visit TUDUM.com for the more news and information.