P-pop groups SB19 and 4th Impact are set to have their first collaboration onstage through the benefit concert titled Forte: A Pop Orchestra Concert.
Aside from SB19 and 4th Impact, there will be performances from classical soloists Nicole Pugeda and Isaac Iglesias, and orchestra presentations from the Battig Chamber Orchestra and the SSC Chamber Choir.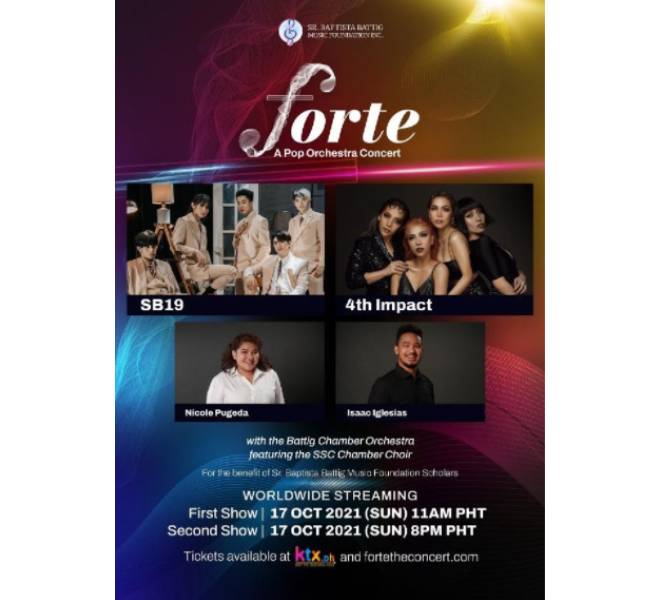 Happening on October 17, Sunday, Forte: A Pop Orchestra Concert will begin its first show at 11 a.m., while the second one is at 8 p.m., both Philippine time. Tickets are available through KTX.PH and fortetheconcert.com. All proceeds from this concert will go to Sr. Baptista Battig Music Foundation Scholars.
Just last August, SB19 treated their supporters A'TINs to their Back In The Zone digital concert where 4th Impact was one of the opening acts.
READ: SB19 wows fans with group and solo performances in 'Back In The Zone' digital concert
SB19 is behind the hit songs "Go Up", "Alab", "What?", and "MAPA." Meanwhile, 4th Impact has appeared in several talent competitions in the Philippines and abroad such as South Korea's Superstar K and UK's The X Factor.