Actress Roxanne Barcelo has given birth to her first child.
In an Instagram Story update on Sunday, June 6, Roxanne posted a photo of her with her newborn son.
In the caption, she wrote: "Here's to the rest of our life."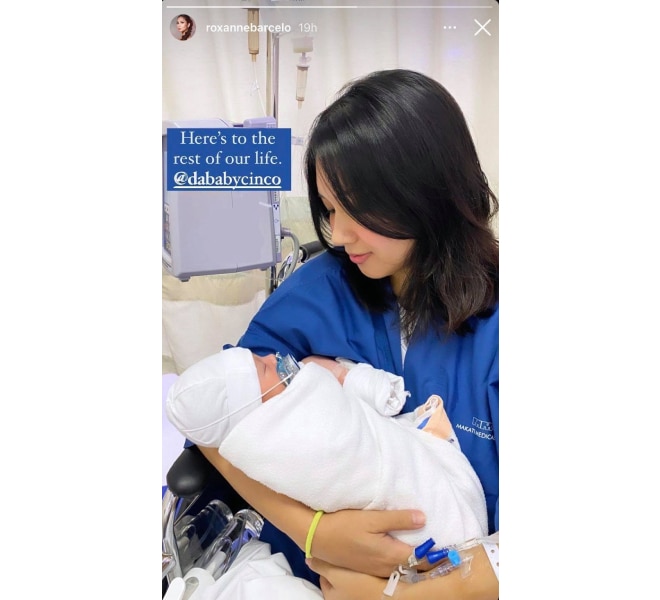 Roxanne, 36, announced that she's pregnant with her first child through a vlog post released last April.
In an interview with website MEGA Entertainment, the actress described her pregnancy in four words which she said perfectly encapsulates her "path to selfhood."
"I named each look and vibe expressing the different phases of my pregnancy, specifically: awakened, gratitude, alignment, and manifestation," she said.
"Collectively, I called it the Path to Selfhood, and it really visualizes the sounds of my mood and this new season of my life," she added.
It was back in December when Roxanne made a surprising revelation that she is now married, without revealing the identity of her husband.
READ: 'Mahal kita': Roxanne Barcelo shares birthday message for husband
"He said he wants to start a family with me. It was such a beautiful moment because he asked twice. He actually asked me a few months after quarantine pero dahil naka-lockdown pa nun, all we knew was that we were going to get married before the year ends," she said in a previous vlog.
"Totoo pala yung when you know, you know. I knew from the start na siya yung para sa akin. I am taken! He is worth the wait," she added.