Heart Evangelista shared that she is building a beauty company.
In a question and answer session she had with her followers on Instagram Stories, Heart relayed that she has been very busy currently because she is working on her own beauty company on top of her engagements as an artist.
Heart made the revelation on Instagram Stories when one netizen asked, "Do you also get tamad? Tamad to do anything and gusto lang humilata all day in bed?"
Heart replied, "Oh yesss but I just have so much on my plate that I can't afford to sit pretty. I am also developing a beauty company that has been taking much of my time. Also, the usual shoots."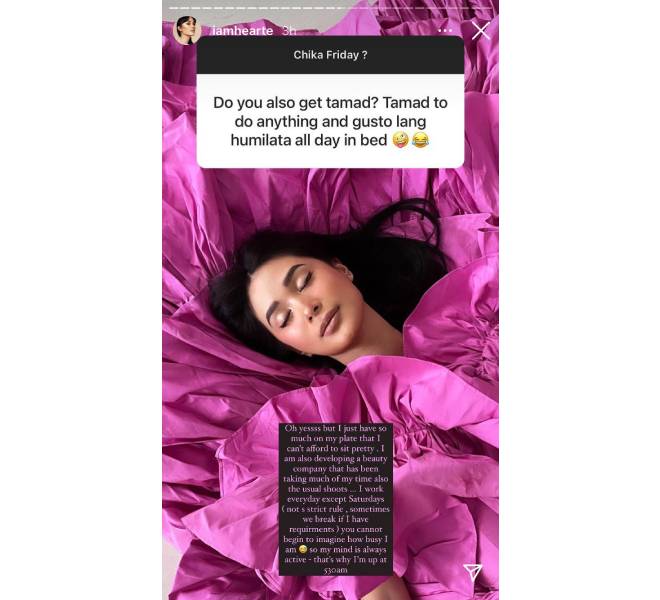 She added, "I work everyday except Saturdays (not [a] strict rule, sometimes we break if I have requirements) you cannot begin to imagine how busy I am. So my mind is always active - that's why I'm up at 5:30 am."
Meanwhile, another netizen asked the actress on how to be successful in one's own business.
READ: Heart Evangelista shares how she auditioned for Hollywood movie shot in China
Heart remarked, "You must do something you love and know by heart! (This is for your own business) mind you - you need to work on other things on the side as well. Work, work, work then do something you are most passionate about!"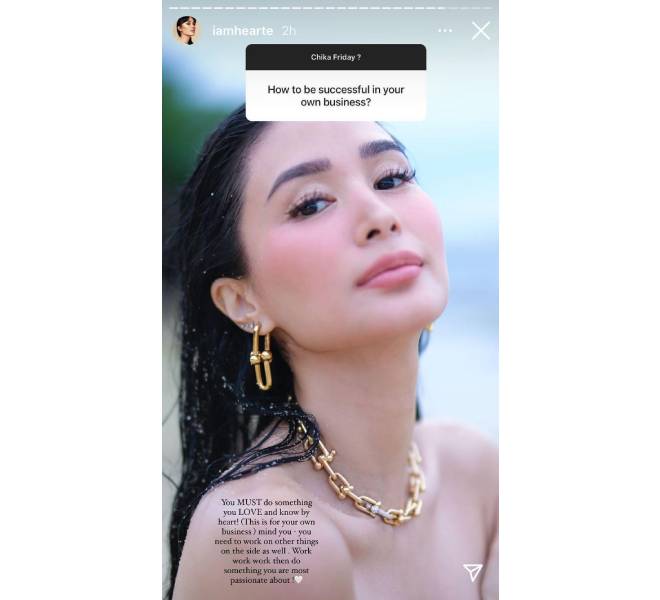 When asked by another netizen on how she stays motivated, Heart replied, "I've mastered that. I let everything in life bad or good motivate me! I am so determined to achieve my goals in life and I know I can do it as long as I have a 'childlike faith.'"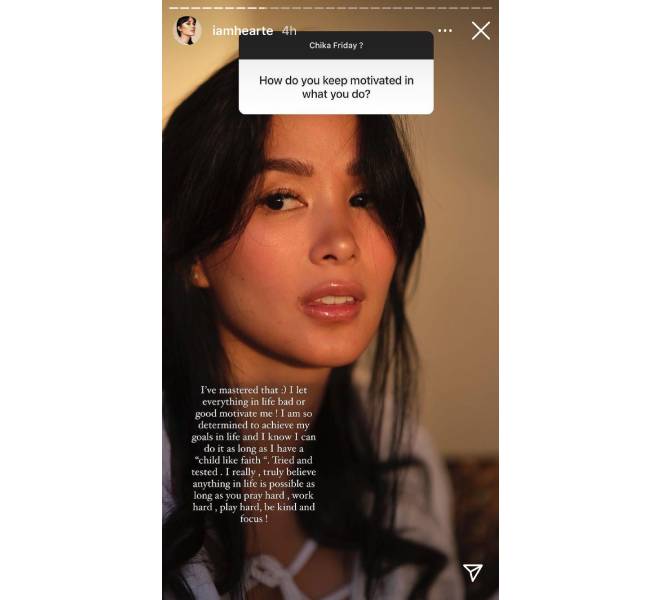 She remarked that anything in life is possible.
"As long as you pray hard, work hard, play hard, be kind, and focus!" she stated.