Former actress Nadine Samonte and her husband Richard Chua are expecting their third child.
The couple shared the exciting news on Instagram on Wednesday, June 9, saying they are now a family of five.
"Hello second trimester," Nadine wrote in her caption, along with the hashtags #ThankYouLord, #UnexpectedGift, and #Baby3.
"And just like that we're a basketball team," Richard, for his part, wrote, before tagging Nadine in his post and adding the hashtags #Starting5, #BabySoon, and #FamilyIsEverything.
Among those who congratulated Nadine and her husband on the good news were Mariel Rodriguez, Yasmien Kurdi, Isabel Oli, Rachel Peters, Melissa Ricks, Kean Cipriano, Chynna Ortaleza, Sheena Halili, and Charee Pineda.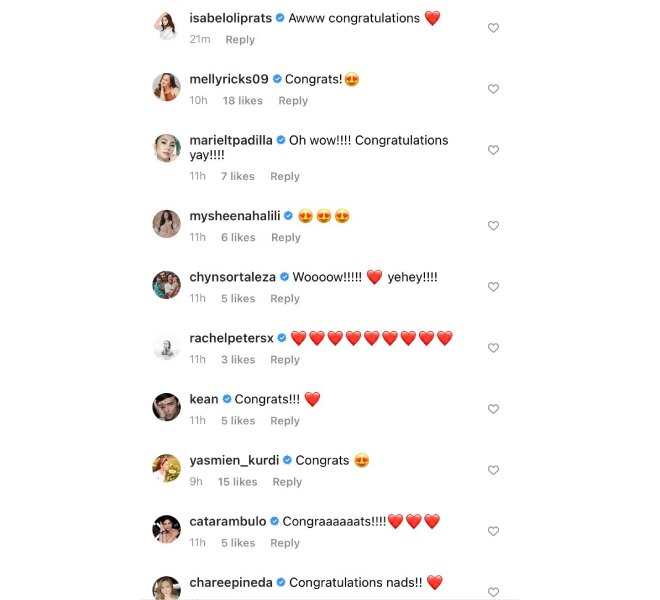 Nadine and Richard, who is the son of veteran actress Isabel Rivas, have been married since 2013. They tied the knot in a private ceremony in Zambales.
READ: Nadine Samonte now a dried fish vendor
In 2016, Nadine gave birth to their first child, Heather Sloane.
The couple then welcomed their second child, Austin Titus, in 2019.