Kris Bernal engaged her followers in a true or false session on her Instagram Stories.
Netizens asked Kris various questions from her workout routine to personal questions.
One netizen asked the actress, "Retoke 'yung nose?"
Kris clarified that her nose is natural.
"A lot of people think I had a nose job but I was born with a matangos na ilong," she remarked, uploading a photo of herself from when she was still 12 years old.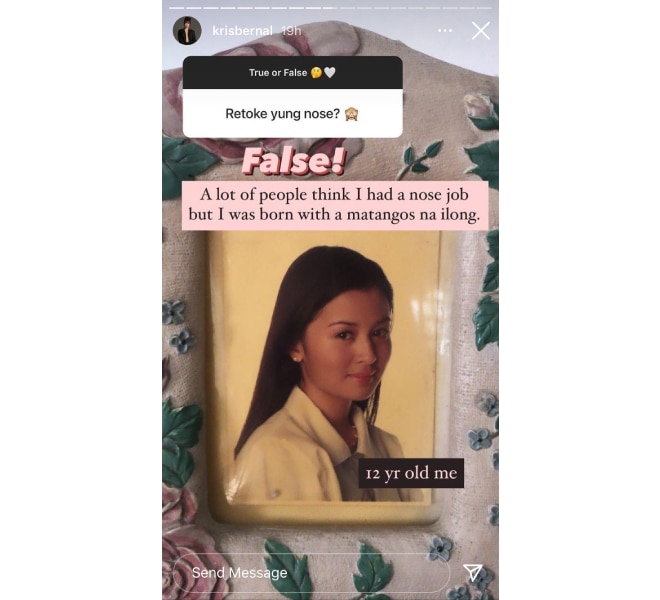 Another netizen asked, "Do you use editor for your insta photos?"
She replied, "No. I don't have the time to do it and I don't have the patience to do it as well. Also, I can't find the best preset! I couldn't figure it out so as much as possible I go for raw photos."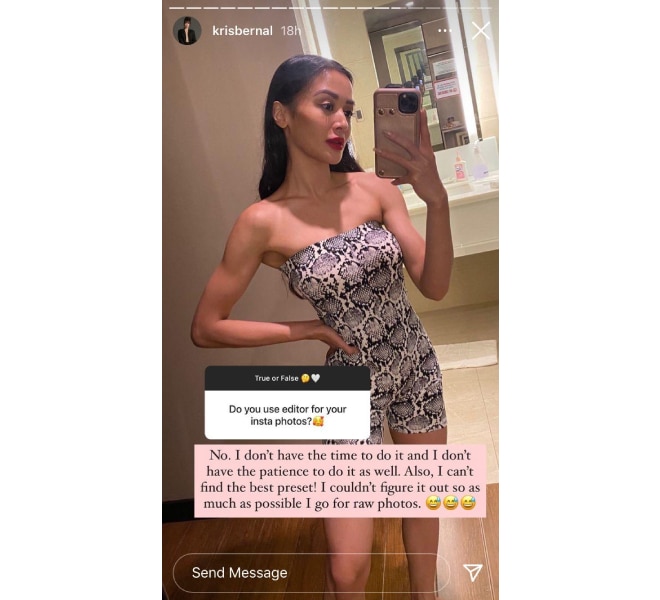 The actress was also asked about her workout routine.
READ: 'I am not perfect': Kris Bernal tells netizen after mistakenly wearing top inside out
Kris shared that she exercises three times a week.
"I run for 10 mins. as my warm up and do weight training afterwards. My goal is to gain muscle mass especially to grow my legs and glutes," she shared.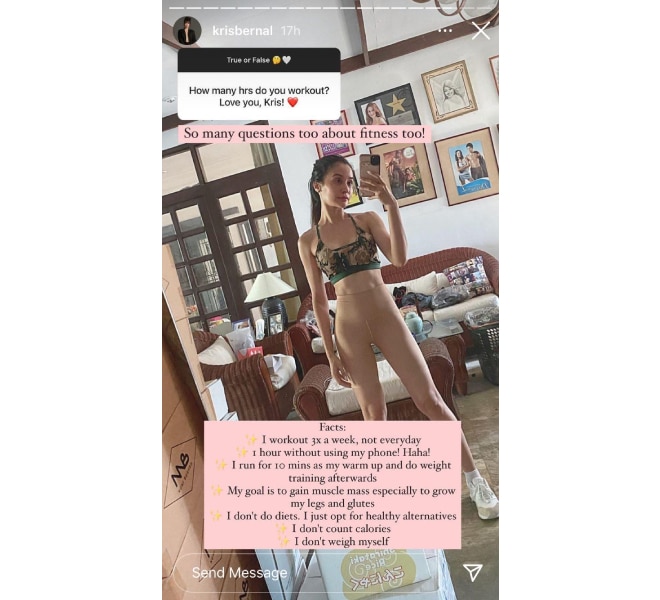 She also relayed that she doesn't do diets.
"I just opt for healthy alternatives. I don't count calories. I don't weigh myself," she said.