Miss Universe Philippines 2020 Rabiya Mateo surprised fans with a new look in a photo she posted on Monday, May 24.
In an Instagram post, Rabiya can be seen sporting a short hairstyle.
"Nah just bluffing," she posted as the caption.
She also assured her fans that she still has her long locks.
"Don't worry. It's just a wig," she wrote on her Instagram Stories./,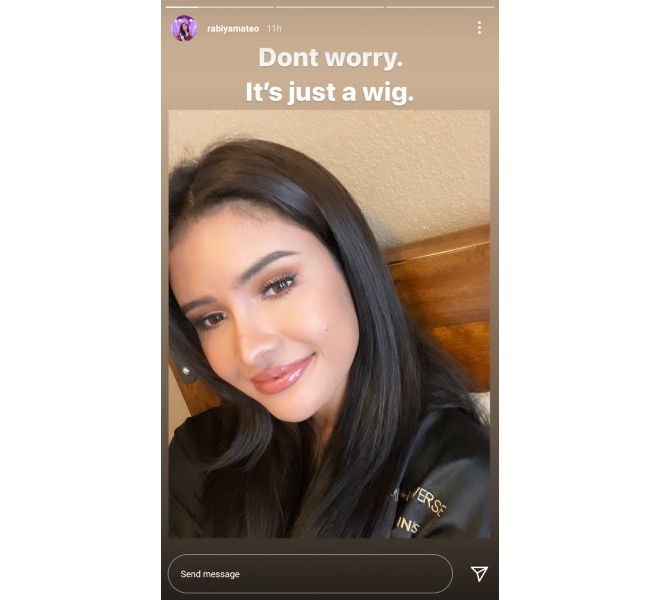 The beauty queen is currently in the US vacationing after she competed in the 69th Miss Universe pageant.
READ: 'Gorgeous, always on-point': Miss Universe 2020 Andrea Meza praises Rabiya Mateo
In a separate Instagram post, she also looked back on her journey in the pageant, one week after it ended.
"I can't believe it's been one week already. For those who were asking how am I, you have nothing to worry. I'm enjoying my mini vacay here in the US. Just few more days and I'll be working again," she posted on her page.
She also extended her gratitude to the Filipinos for continually supporting her.
"I failed to bring home the crown but I gained the hearts of millions of Filipinos, and that makes me a winner. Salamat Pilipinas! Lalaban parin tayo sa buhay!" she said.