Olivia Culpo took to social media to explain a moment during the recent Miss Universe pageant which went viral online.
Many eagle-eyed pageant fans noticed the serious facial reaction of Olivia when she was announcing the results.
On her Instagram Stories, the Miss Universe 2012 winner clarified that she was just concentrating on reading what was written on the card that time.
"I don't think I have ever concentrated so hard on reading in my life than when announcing the winner of Miss Universe this weekend. I was soooo terrified of reading the wrong country," she explained.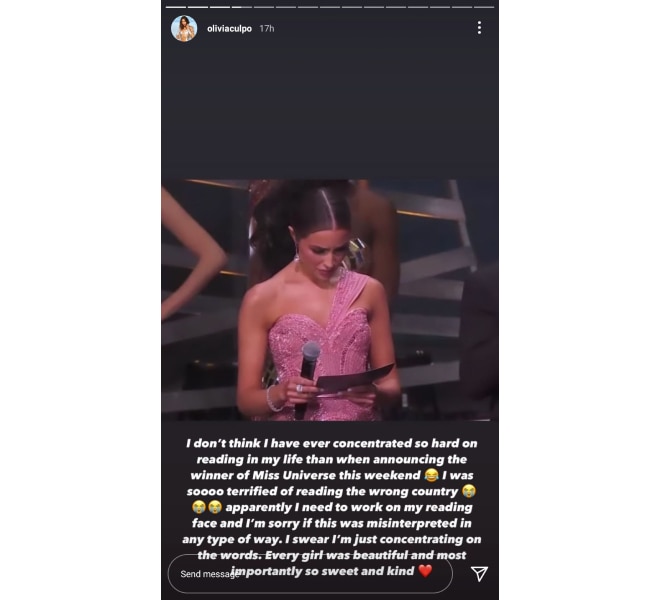 The beauty queen also apologized if that moment led to misinterpretations.
"Apparently I need to work on my reading face and I'm sorry if this was misinterpreted in any type of way. I swear I'm just concentrating on the words," she said.
READ: Rabiya Mateo, pasok sa top 21 ng 69th Miss Universe pageant
She also expressed her admiration for all the contestants of the pageant.
"Every girl was beautiful and most importantly so sweet and kind," she said.
The 69th Miss Universe was held in Florida on Sunday, May 16 (US time).
Andrea Meza of Mexico was crowned as the winner.