Alexa Ilacada categorically denied the allegations that she had a nose job.
The actress addressed the accusations via Instagram Stories after some netizens sent her rude messages over her alleged nose job.
"Some of you are so funny! Sending me rude DMs [because] you think I had nose job [because] of this 'scar' on my nose. You guys have to chill out!" she wrote on her Instagram Stories while posting a selfie showing the scratch on her nasal bridge.
She clarified, "First of all, my cat just scratched my nose."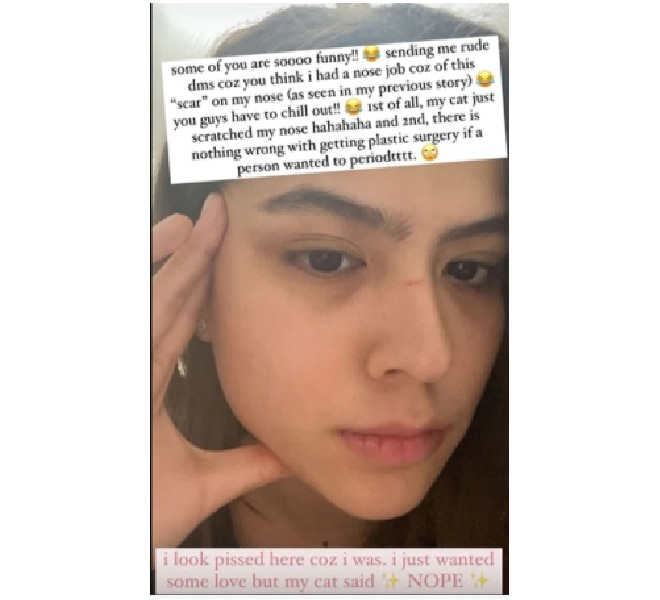 "I look pissed here [because] I was. I just wanted some love but my cat said, 'Nope,'" she added.
Alexa stressed though that there is nothing wrong with undergoing cosmetic procedures if the person wants to do it.
LOOK: Alexa Ilacad's fun vacation in LA!
"There is nothing wrong with getting plastic surgery if a person wanted to periodtttt," she remarked.
—KBC