Youn Yuh-jung made history on Sunday, April 25 (US time), as she became the first Korean actor to win an Academy Award.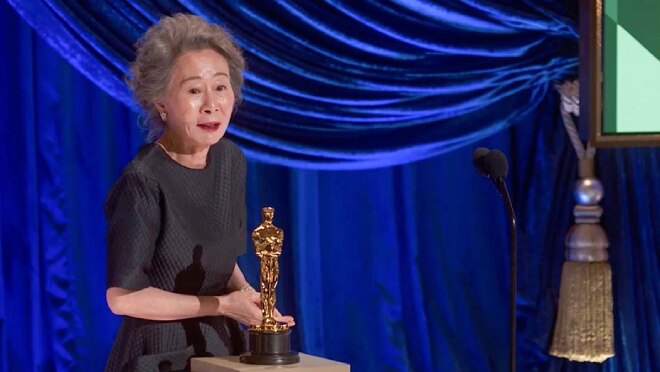 Youn won the Oscar for best supporting actress for her performance as the sly, foul-mouthed but incredibly loving grandmother in Minari, which tells the story of a Korean-American family that moves to an Arkansas farm in search of their own American Dream.
While it was only through Minari that Youn gained international attention, the 73-year-old Youn, whose acting career spans over five decades, has starred in numerous films and television series.
One of her more notable works is the 2012 erotic thriller The Taste of Money, where she co-starred with Filipina actress Maui Taylor.
This trivia was shared by writer Kristine Patag on Twitter shortly after Youn's win.
TIL: Oscar-winner Youn Yuh-Jung and PH's Maui Taylor were in a 2012 thriller erotica Korean film together.

Cc: @othersashas who told me to post this here. pic.twitter.com/yYExQA91TO

— Kristine Patag (@kristinepatag) April 26, 2021
In the movie, the Viva Hot Babes member played the role of Eva, a Filipino domestic helper who has an affair with her employer, the husband of Youn's character.
In an interview then with Bayani San Diego for Inquirer, Maui recalled filming a scene where Youn is seen choking her.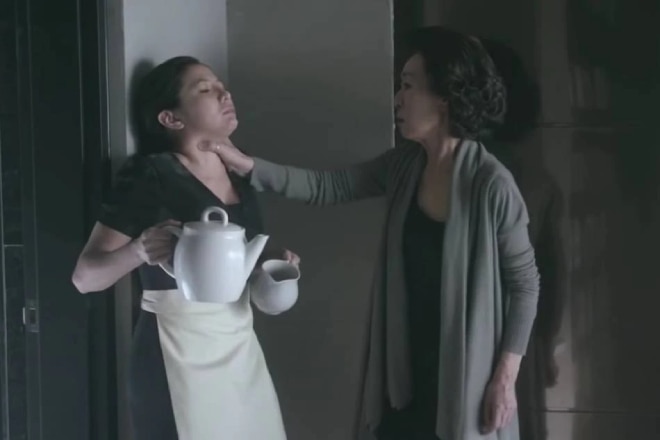 Screengrab from ABS-CBN News
"The director wanted the scene to be realistic, but she was worried that she might hurt me," recalled Maui, who described Youn as "motherly".
"Ms. Youn is very strong. After the third take, I started coughing. She hugged me and apologized," she said, adding that shooting the scene left marks on her neck.
The Taste of Money was written and directed by Im Sang-soo. The movie competed for the Palme d'Or at the 2012 Cannes Film Festival.
Through the movie, Maui, who was a sexy star during her younger years, wished to be taken more seriously as an actress.
READ: Maui Taylor sizzles in beach photos
"It's a step higher for me," she said.