Yes, you read that right! Grammy Award winner, Dua Lipa's rocket-fueled 'Studio 2054' is back — and is now streaming on iWantTFC for FREE!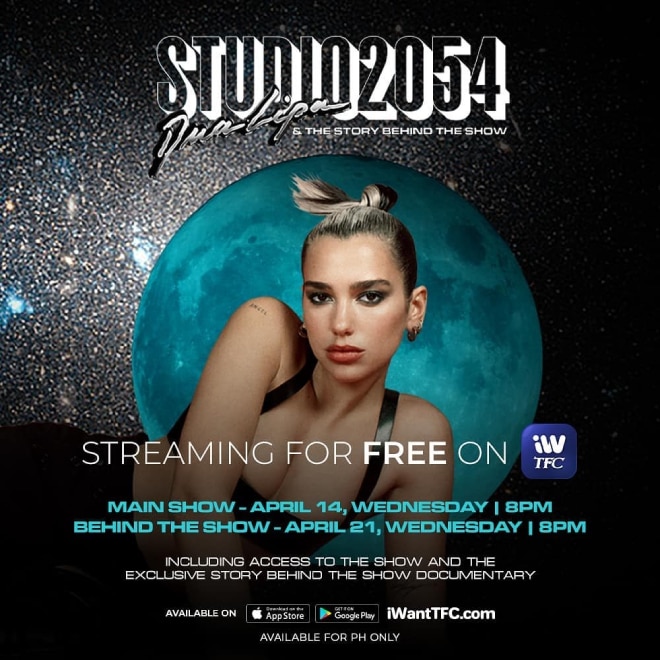 Here's a rundown of the things that make the show ultimately amazing:
A DISCO EXTRAVAGANZA
The virtual concert takes fans into a disco-infused world, complete with neon lights and oozing with euphoric vibes!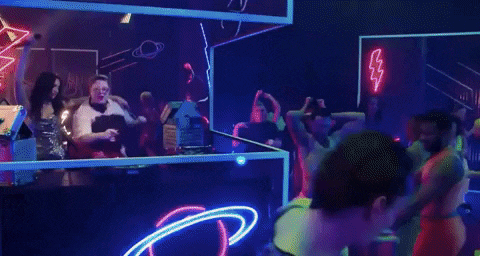 Kapit lang, sizt — you'll surely be in for a ride!
THE SET LIST IS ✨ GOLD ✨
Dua Lipa did not hold back — curating the best set list to deliver a phenomenal show! Catch her perform the hottest tracks from her album, 'Future Nostalgia' and dance along to her hits, 'New Rules', 'Don't Start Now', and 'Electricity'!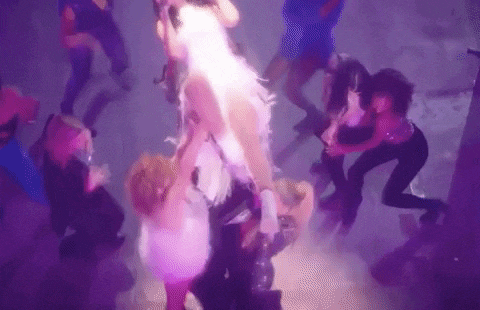 A STELLAR LINEUP
She had the *most sought-after stars* lined up: Elton John, FKA Twigs, Miley Cyrus, and Kylie Minogue, to name a few!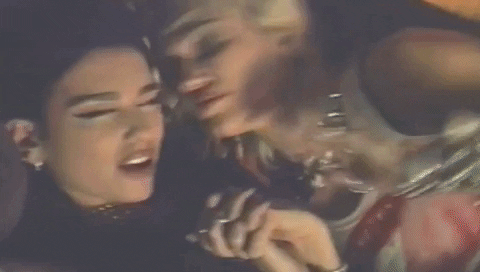 And if there's one thing we know for sure: bringing these crazy talented artists in one show yields nothing less than magic!
HER MOST COVETED WARDROBE
Her glittery bodysuit, the killer boots, surrounded by her dancers in spunky rollerblades — Dua Lipa definitely sparkled her way through the show!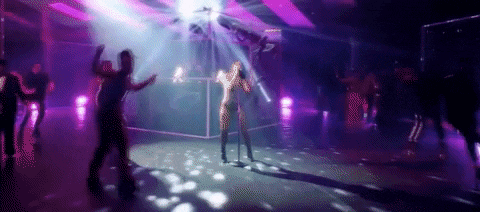 We just couldn't help but swoon each time we saw an outfit we wanted to cop!
OVER 5 MILLION VIEWS
The pop royalty definitely delivered a revolutionary experience — garnering over 5M views worldwide when it first went live.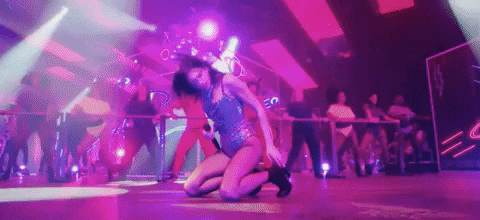 Hailed as the world's biggest livestream event, 'Studio 2054' is now available exclusively on iWantTFC — delivering the Dua Lipa experience straight to your homes! And it only gets better because starting April 21, fans will also get access to the behind-the-scenes-special!
Don't miss out! Catch it for FREE at www.iwantTFC.com or via the mobile app! For the full concert experience, watch it on a bigger screen using Vewd*, Roku, Samsung Smart TV*, Android TV, or VIDAA**! Also available via Chromecast and Airplay.
*available to select devices / models
**available to select countries