Janine Gutierrez had a question and answer session with her followers on her Instagram Stories on Tuesday, April 13.
One netizen asked her, "What did you do when you were at your lowest?"
The Kapamilya star then opened up that she underwent therapy when she was at her lowest point.
"I went to therapy - it has saved me XX times and I highly recommend it. If you're feeling lost or low, don't be afraid to reach out," she said.
According to Janine, therapy helped her gain perspective on things and combat being overwhelmed by her feelings.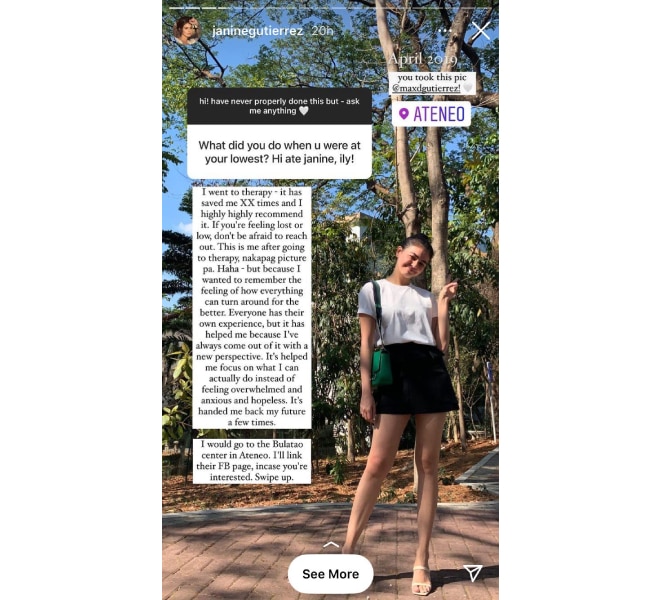 She explained, "Everyone has their own experience, but it has helped be because I've always come out of it with a new perspective. It's helped me focus on what I can actually do instead of feeling overwhelmed and anxious and hopeless. It's handed me back my future a few times."
Janine then shared the name of the center when went for therapy.
READ: Janine Gutierrez, siblings join Manañita styled-protest in UP
"I would go to the Bulatao center in Ateneo," she relayed. She also put a link where people who might need help could also contact them.
—KBC