Known in the country as one of the most promising Filipina opera singers, Victoria Gabrielle "Gabri" Panlilio said she discovered an interest in classical opera because of music from different classic productions from as early as when she was 10 years old.
"My mom used to play classical music all the time, so it was kinda a norm at home. My grandma would have guest violinists and classical musicians in her home which made me gain more appreciation toward this art form. I watched Phantom of the Opera and that sealed the deal for me," she tells PUSH in an exclusive interview.
Having represented the country in music festivals and performances abroad, Gabri said classical music will always be on top of her list.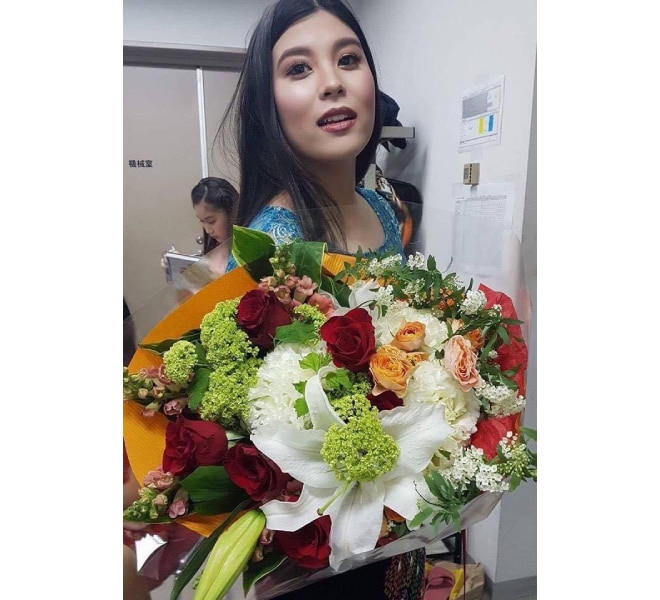 "I have been trained classically and have so much respect for it. It also tests my inclination and passion on how I can better my craft. Classical training enhances one's physical capabilities and to bring out what he or she can innovate to come up with a style that is uniquely distinctively 'that person'—the way it is delivered and the training they undergo. Language holds no barriers. Remember the movie Pretty Woman? She felt every bit of it," she explained.
Earlier this year, Gabri collaborated with Ben&Ben keyboardist Patricia Lasaten on her newly released song "Let Me." "It's a song of inspiration and hope that should be more apt and meaningful in these crucial times. We have written songs which are still in my library and we're saving them for the right time to release, which is something my friends and followers can look forward to," she said.
Now fans can listen to her Spotify playlist which includes a mix of her original songs as well as her take on OPM pop songs like "Narda," "Kisapmata," and "Kung Wala Ka."
READ: Teen opera singer Gabri Panlilio represents the country at the ChildAid Asia music festival
Gabri shared which local artists she looks up to. "Of course, it's Lea Salonga because she is beautiful, classy and the ultimate total performer and truly a source of Pinoy pride! I also like Ben&Ben because their music is timeless. Mitoy Yonting too because he has the most beautiful solid metallic voice. I'd also want to include Maestro Arthur Espiritu as he is our country's pride! World-class multi-awarded tenor who has performed in some of the most prestigious stage/concert engagements with the creme de la creme in Europe," she explained.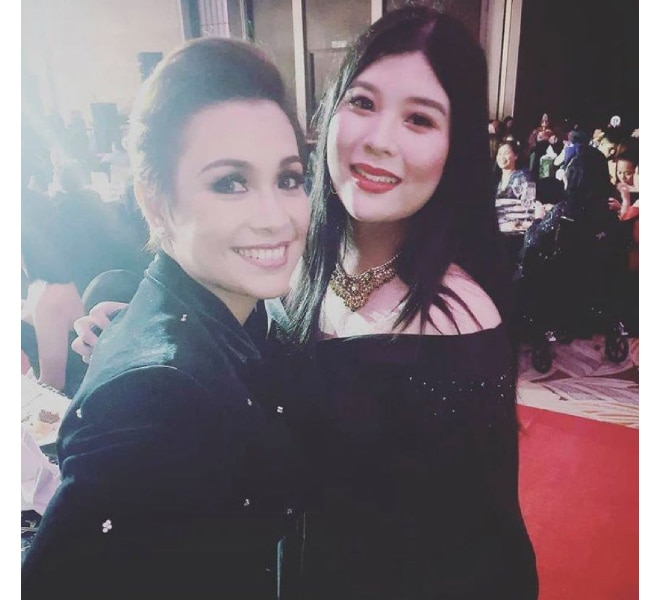 Even though she has previous acting experience having done theatre productions like Pinocchio with Repertory Philippines and several performances with another opera company in the past, Gabri said she is still open to doing more theater but wants to stay true to her first passion and hopes to one day make Filipino audiences appreciate classical music more.
"To be honest, mainstream showbiz never really appealed to me. I guess I don't think I'm cut out to be an actress, or to face the cameras, which for some people come so naturally. I really love music more. But I would love my music to go mainstream! All my originals have a classical twist to it. So I would say 'classical pop fusion.' I would love to introduce a different sound as we are so used to the birit culture," she added.