Days after winning the Album of the Year at the 63rd Annual Grammy Awards, Taylor Swift received a bouquet of flowers and a letter from fellow winner Beyonce.
On her Instagram Stories, Taylor extended her gratitude to Beyonce for the gesture.
"Woke up to flowers from the queen of grace & greatness @beyonce and suddenly it's the best Friday EVER. Thank you B and congratulations on your epic achievement Sunday night!!" Taylor said.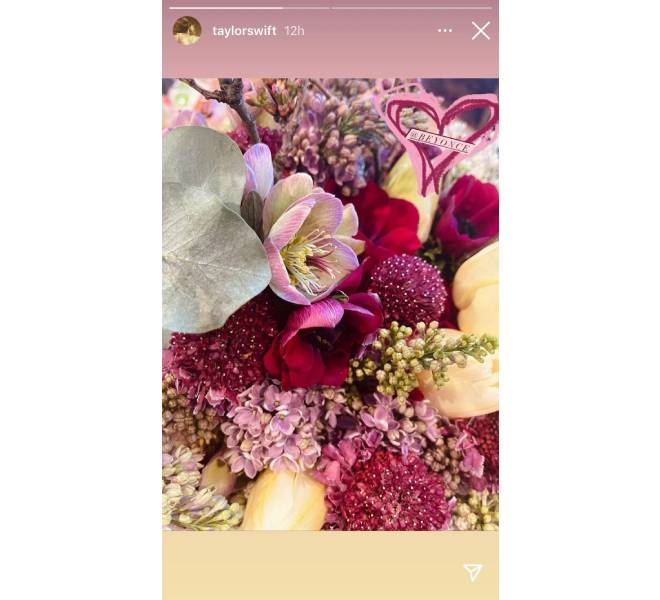 In the letter, Beyonce congratulated Taylor on her win at the Grammys and thanked the "Cardigan" singer for her support.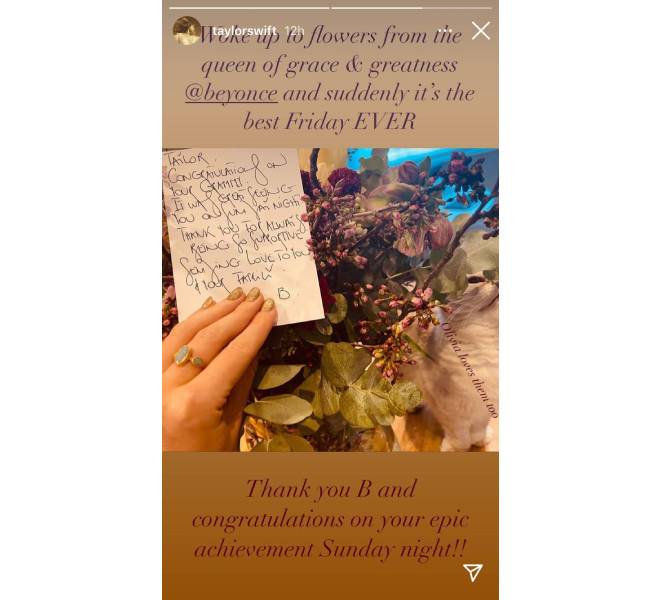 "Taylor, Congratulations on your Grammy. It was great seeing you on Sunday night. Thank you for always being so supportive. Sending love to you & your family. B," Beyonce wrote.
Both Taylor and Beyonce made history at the recently concluded Grammys.
With Taylor winning Album of the Year for Folklore, she became the first female artist to win the award three times. She first won the award in 2010 with her country album Fearless, and in 2016 with her pop album 1989.
READ: Taylor Swift lauds Pinoy fan for 'phenomenal' work of art
Meanwhile, with Beyonce winning two awards at the 2021 Grammys, Best R&B Performance for "BLACK PARADE" and Best Rap Song for "Savage Remix" with Megan Thee Stallion, she became the female artist with the most wins in Grammy history with a total of 28 Grammy awards to date.