Heart Evangelista did another question and answer session with her followers on Instagram Stories recently.
One of the questions that Heart was asked was, "How do you reinvent yourself?"
In response, the actress remarked that she actually did not do anything and just became more comfortable about herself.
She also stressed that no one is handling her "branding" at all.
"A lot of people asked me if I have a PR company or someone that manages my 'branding' but I just got older. I just got comfortable with me being me. Unapologetic about 'me,'" she said.
Heart also added that she also learned to accept the fact that not everyone will like her and this has given her the peace to accept who she is as a person.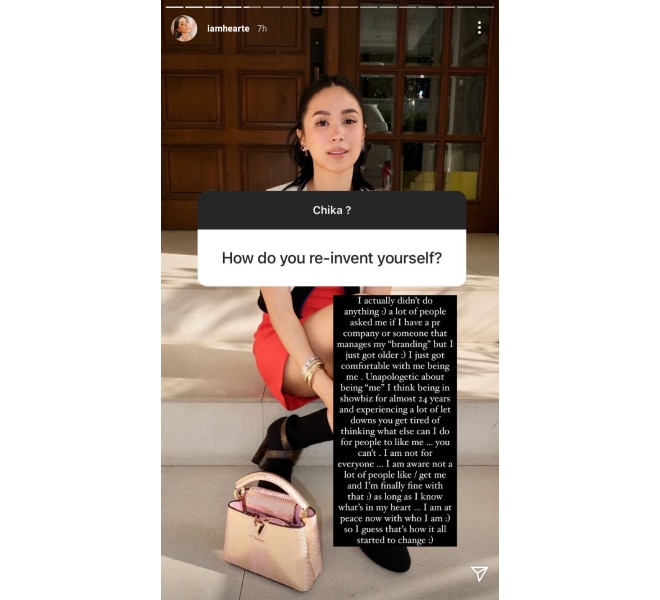 "I think being in showbiz for almost 24 years and experiencing a lot of let downs, you get tired of thinking what else can I do for people to like me... you can't," she said.
READ: Heart Evangelista opens up about insecurities: 'I knew I did not always fit in'
The actress added, "I am not for everyone. I am aware not a lot of people like me [or] get me and I'm finally fine with that as long as I know what's in my heart. I am at peace now with who I am. So, I guess that's how it all started to change."