"Wala sa klase ng trabaho ang pagiging babaero."
These were the words of Bianca Gonzalez as she addressed the question of one netizen in her "True or False" session on Instagram who asked, "Babaero daw lahat ng basketball player?"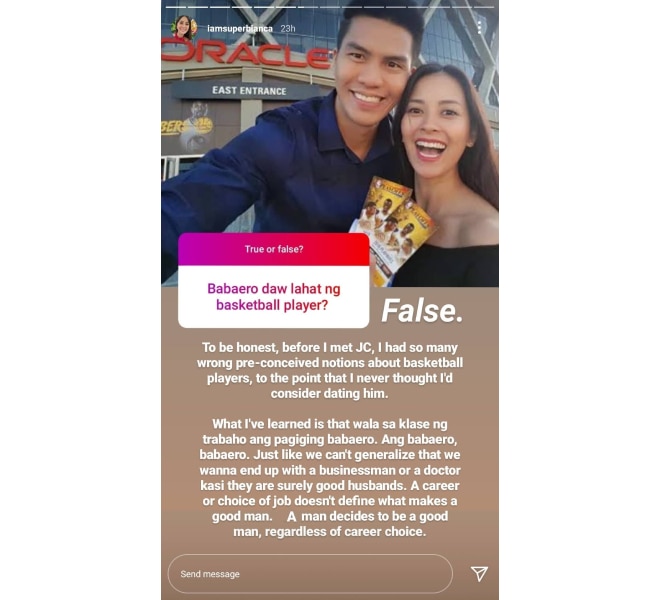 Bianca, who is married to PBA star JC Intal, said that it is not true that basketball players are womanizers.
Bianca shared that initially she had this wrong notion about basketball players too.
"To be honest, before I met JC, I had so many wrong preconceived notions about basketball players, to the point that I never thought I'd consider dating him," she relayed.
She learned then that a career would never define a man's choice.
READ: Bianca Gonzalez and JC Intal celebrate sixth wedding anniversary
She explained, "What I've learned is that wala sa klase ng trabaho ang pagiging babaero. Ang babaero, babaero. Just like we can't generalize that we wanna end up with a businessman or doctor kasi they are surely good husbands."
The television host added, "A career or choice of job doesn't define what makes a good man. A man decides to be a good man, regardless of career choice."
Bianca was married to JC in December 2014.
They now have two daughters, Lucia and Carmen.