Six years ago, when Toni Gonzaga was about to get married, Alex Gonzaga joined her abroad to look for her wedding gown.
The celebrity sisters travelled to Vera Wang Bride in Hong Kong that time.
On Sunday, February 21, Alex took a trip down memory lane and shared how they found Toni's wedding gown.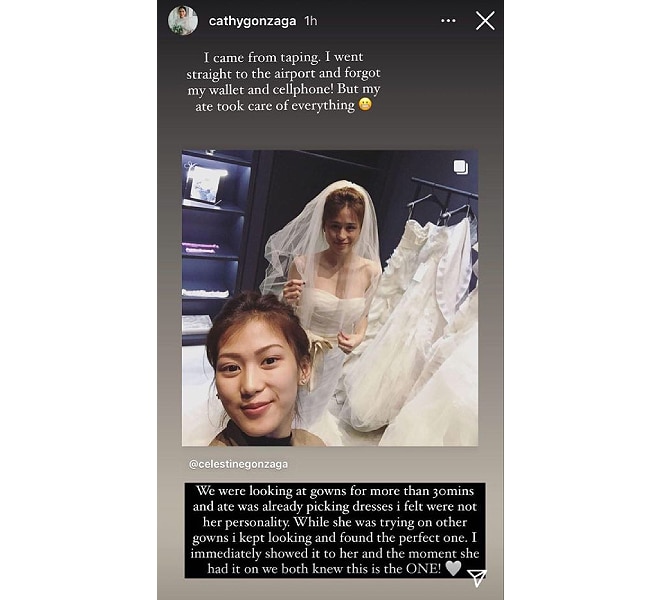 "I came from taping. I went straight to the airport and forgot my wallet and cellphone! But my ate took care of everything!" Alex recalled.
According to the popular YouTuber, she was the one who found the "perfect" gown for Toni.
READ: Alex Gonzaga, Mikee Morada tie the knot in intimate at-home wedding
"We were looking at gowns for more than 30 mins and ate was already picking dresses I felt were not her personality. While she was trying on another gowns, I kept looking and found the perfect one," Alex relayed.
She continued, "I immediately showed it to her and the moment she had it on we both knew this is the ONE!"
Toni got married to Paul Soriano on June 12, 2015 which also marked their 8th year as a couple.