Markus Paterson's latest post fueled speculations that he — together with partner Janella Salvador and newborn son Jude Trevor — are back in the Philippines.
This, after the latter shared a boomerang clip of their son with the caption: "Welcome home, bear" alongside a Philippine flag via Instagram stories.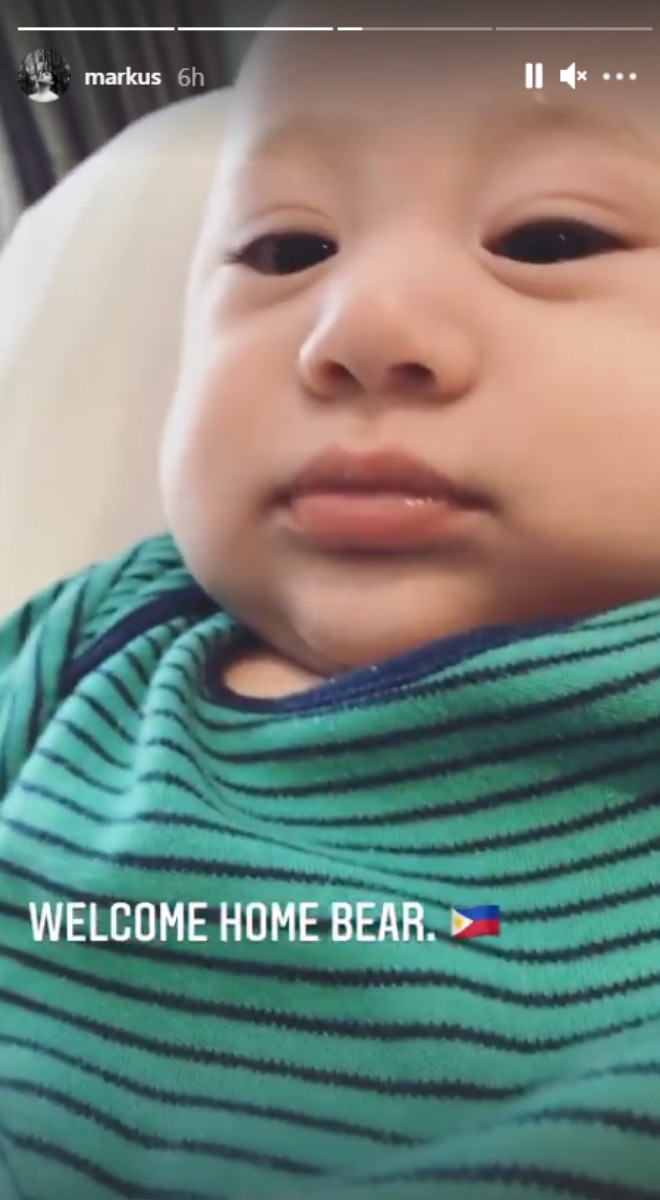 While Janella was nowhere to be found in the video, fans are convinced the actress also flew to the Philippines after her mom shared a video of herself goofing around with her grandchild at the London Heathrow Airport.
Watch the video below:
Last month, Janella and Markus released a vlog chronicling their journey towards becoming first-time parents. Both of them shared messages for their newborn son.
"Hey, Jude, as I compose this, I'm staring at your perfect little face with all the love I didn't know I had in me. I'm feeling so many emotions, but mostly excited that we're finally ready to introduce you to the world. Well, if I'm going to be honest, I'm quite nervous about this day because I know how harsh the world can be," Janella said.
WATCH: Janella Salvador, Markus Paterson introduce baby in new vlog​
She went on: "If your dad and I could have you to ourselves forever in our own quiet little world, we would. But that would be selfish. You're too precious to not be shared. The world deserves to see the precious smiles you give us — the ones that melt our hearts. The world deserves to see you grow in your own unique self. I can't believe you're mine."
"To my son, my firstborn, my darling boy, there isn't enough words to express how much love I have for you. The minute I saw you, I knew I would do anything in this world to protect you and I can't wait to introduce you to the world and hold you in my arms even until you think it's uncool and get mad at me as you walk off to your friends. And yes, I will be that dad. You are loved forever by your mother and I," Markus said in the vlog.
It was in 2019 when rumors about Markus Paterson and Janella Salvador dating each other first surfaced. But it was only in September of 2020 when the couple confirmed their relationship.
Meanwhile, reports about Janella's pregnancy first made rounds back in September 2020. She gave birth to Trevor in the UK back in October.