A businessman has denied that he had an affair with beauty queen-host Maggie Wilson during her marriage to real estate scion Victor Consunji.
Tim Connor addressed his relationship status with Maggie in a recent Q&A session with his followers on Instagram Stories.
Responding to a netizen asking whether he and Maggie had an affair, Tim said: "We both get asked this countless times a day! Despite what you may have heard, to be absolutely clear, neither [Maggie] nor I had an affair with each other."
He followed it up with another Story post, where he wrote, "...while we were with our ex-partners."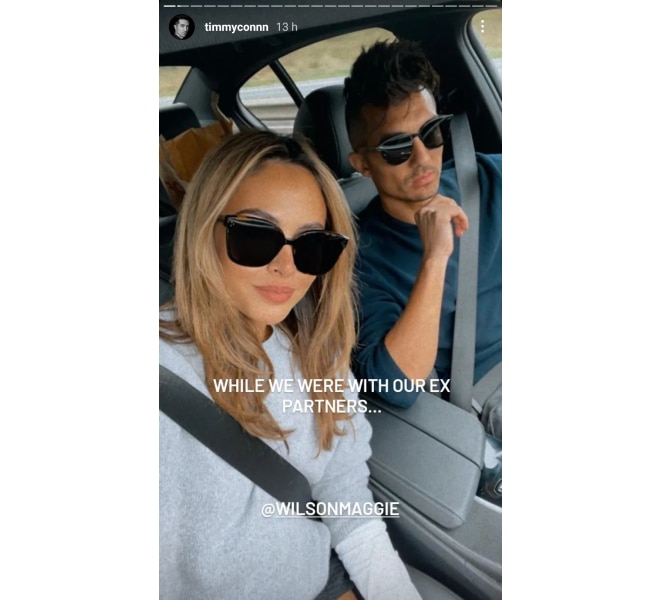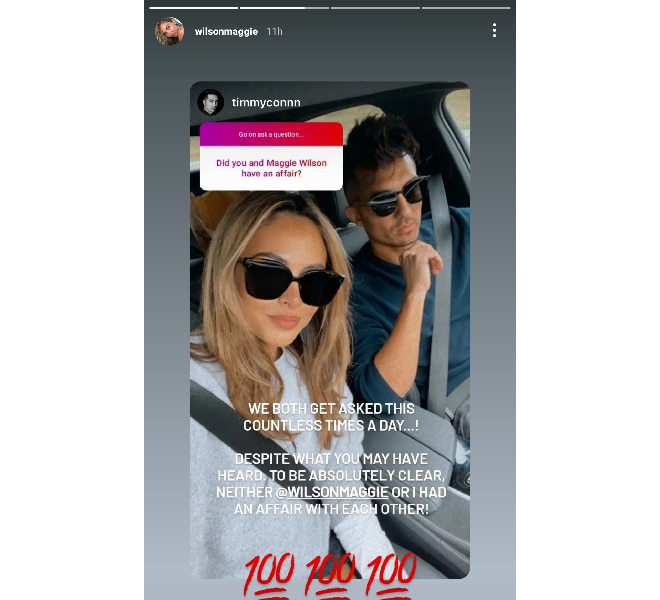 However, the businessman did not clarify whether he and Maggie are now a couple or simply friends. The two are currently being romantically linked to each other, after they were spotted together several times following the TV host's separation from Victor.
READ: Maggie Wilson and Victor Consunji announce separation
Meanwhile, Maggie has shared a series of cryptic posts on her Instagram page about the "truth" and "being broken too many times" in the past, amid the controversies currently surrounding her love life.
"There are 3 things that cannot be hidden for long. The sun, the moon, and the truth. Soon!" she wrote in her post.
in a separate post, she said: "I have been broken too many times in the past. I have put myself back together so many times before and I can do it again.
"This time, I am armed with the self respect, morals and values I forgot I had because I was blind. This time, I woke up. This time, I have found courage."
Maggie and Victor announced their split through a joint statement on Instagram back in September.
"We want you to hear it from us directly. Vic and I have made the difficult decision a while back to separate," the pair said. "It's been challenging to say the least, but we want you to know that there is no animosity between us. We will always love and support each other no matter what. We will always be family as we share our beautiful son, Connor, together."
The two said they have remained good friends and partners and "will continue to do so."
"Both of us want nothing more than for each other to be happy. We'd like to ask for your kindness, understanding, love and support as we navigate this new chapter in our lives," they added.
The couple, whose racy prenuptial video made headlines in December 2010, got married twice—first in church, then at the beach in Albay. They have a young son together, Connor, who was born in 2012.
Maggie is a former actress and beauty queen. She was crowned Binibining Pilipinas World in 2007, at the age of 17. Since then, Maggie has ventured into hosting; she most recently co-hosted Metro Channel's travel show Beached alongside Marc Nelson. She also ventured into business; in 2018, she opened her own furniture and decor store, Casa Consunji.
Victor, meanwhile, runs his own construction company, Victor Consunji Incorporated. He is the grandson of DMCI founder and former DPWH secretary David Mendoza Consunji.