Miles Morales and the Spider-Verse is back.
The hit 2018 animated film Spider-Man: Into The Spider-Verse finally has a follow-up in Spider-Man: Across The Spider-Verse (Part One) which is set to open in Philippine cinemas in 2022. Sony Pictures just released a first look at the new Spider-Man flick on Sunday, December 5 (PH time).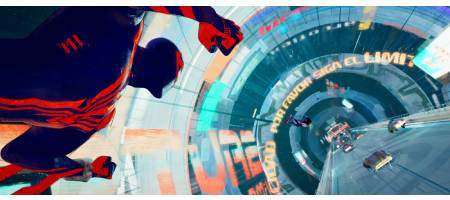 The trailer opens with an older Miles relaxing to a familiar tune ("Sunflower", the Grammy-nominated song by Post Malone and Swae Lee from the first film). He receives an unexpected visit from Gwen Stacy. Gwen's appearance surprises Miles as at the end of the last movie they had stopped the Spider-Verse from collapsing and returned all the different Spider-heroes to their own worlds.
Gwen invites Miles—or rather his Spider-Man persona—out for a walk and what follows is a frenetic run through what seems to be different worlds and an encounter with another Spider-Man. In a blink-and-you'll-miss-it moment, the numbers "928" flash on a controller. Could this mean a visit to Earth-928 and its Spider-Man Miguel O'Hara?
Watch the trailer here:
The first Spider-Man animated film was a critical and commercial hit. The movie earned over 375 million USD worldwide and won the Best Animated Film at the Oscars, BAFTA, and Golden Globes.
READ: New 'Spider-Man: No Way Home' trailer makes more revelations
Directed by Joaquim Dos Santos, Kemp Powers, Justin K. Thompson, based on the screenplay by Phil Lord, Christopher Miller and David Callaham, based on the MARVEL Comic Books.
Featuring the voices of Oscar Isaac, Shameik Moore, and Hailee Steinfeld, Spider-Man: Across the Spider-Verse (Part One) will open in Philippine theaters in 2022.