Over a year after giving a first look at Uncharted, a new trailer has finally dropped for the much-anticipated live action adaptation of the popular video game. The trailer was revealed just past midnight on December 24 (PH time).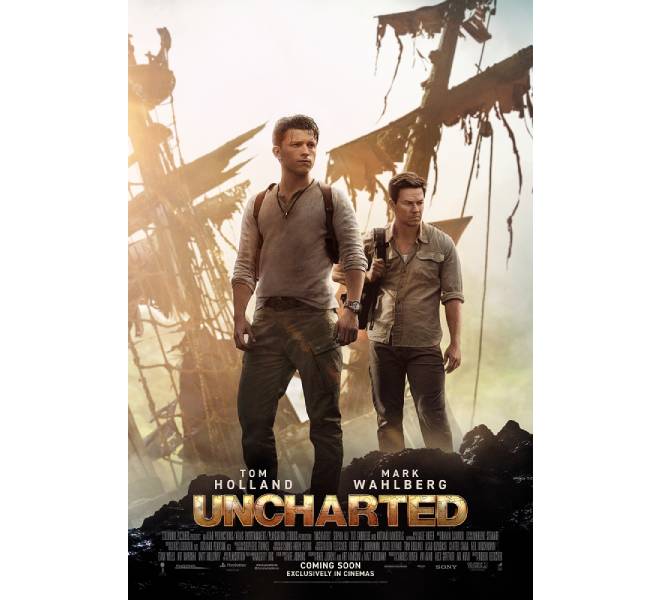 Photo credit: Sony Pictures
The trailer shows Tom Holland as Nathan Drake, Mark Wahlberg as Victor "Sully" Sullivan, and Antonio Banderas as Moncada.
Watch the trailer here:
The story revolves around street-smart thief Nathan who is recruited by treasure hunter Sully to recover treasure worth $5B lost by explorer Ferdinand Magellan 500 years ago. There's also a personal reason for Nathan as the treasure may also lead to his long lost brother. Unfortunately, the ruthless Moncada is also after the treasure and he doesn't look on the competition too kindly. As to whether or not Nathan can trust Sully, that's a whole other problem.
READ: Tom Holland takes on another hero role in 'Uncharted'
Uncharted is directed by Ruben Fleischer with screenplay by Rafe Judkins, Art Marcum, and Matt Holloway, based on the PlayStation video game by Naughty Dog. Starring Tom Holland, Mark Wahlberg, Sophia Ali, Tati Gabrielle, and Antonio Banderas, Uncharted is set to debut in cinemas in 2022.